Last week I shared my brother's
entryway makeover
and for the next couple weeks I will be sharing the
DIY projects
that helped make that space! This week I'm sharing this super easy minimal wooden bench tutorial! My brother wanted some sort of seating in the entryway when I gave him a list of options of what I could make for the space. I had a few ideas for different types of benches that were a bit more involved but they didn't really go with the rest of his space. So I decided to just go with a super basic unfinished wooden bench and it's perfect for what he needs!
I also think this would look great along the end of a bed! Sadly my room at the apartment barely fits a queen size bed in it so trying to add a bench to the end would mean there would be nowhere for me to walk. 😂So I'll have to wait until I move home or get a bigger apartment to make one for myself.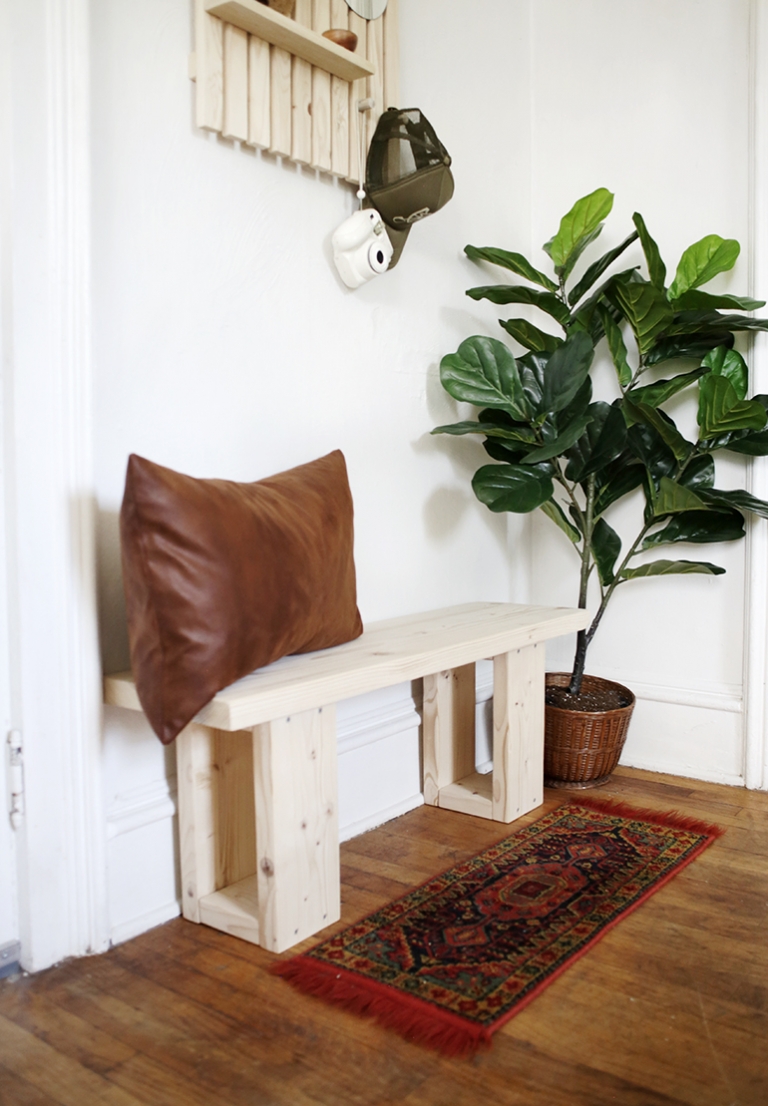 What you need for minimal wooden bench:
-Miter saw
-2″x12″ board
-2″x6″ board
-Drill
-Screws
-Pencil
-Tape measure
Follow the instructions given in the video below!

-Caitlin