I seem to be into those
old school crafts
these days! You just can't go wrong with a simple, classic craft – and this one is no exception. Loved making these and they would be a perfect activity for the entire family to do together! Plus they make an insanely easy Christmas present that people will love. I rolled mine into short, fat candles and they fit in most tea light holders that I've found!
What you need:
–
Wax sheets with wicks
-Scissors
-Waxpaper or parchment paper
-Hairdryer
How to make it:
-Cut your wax sheets to the desired height of your candle.
-Cut your wicks about 1/2″ longer than the height of the candle.
-Place beeswax sheet on waxpaper or parchment paper.
-Use hairdryer to warm one end of the wax and press the wick in place.
-Start rolling the wax – make sure that it is rolled tightly and evenly.
*Use hairdryer to slightly warm the wax if it is hard to roll.
-Warm the last edge of the wax sheet before finishing rolling and press together to make sure it is secure.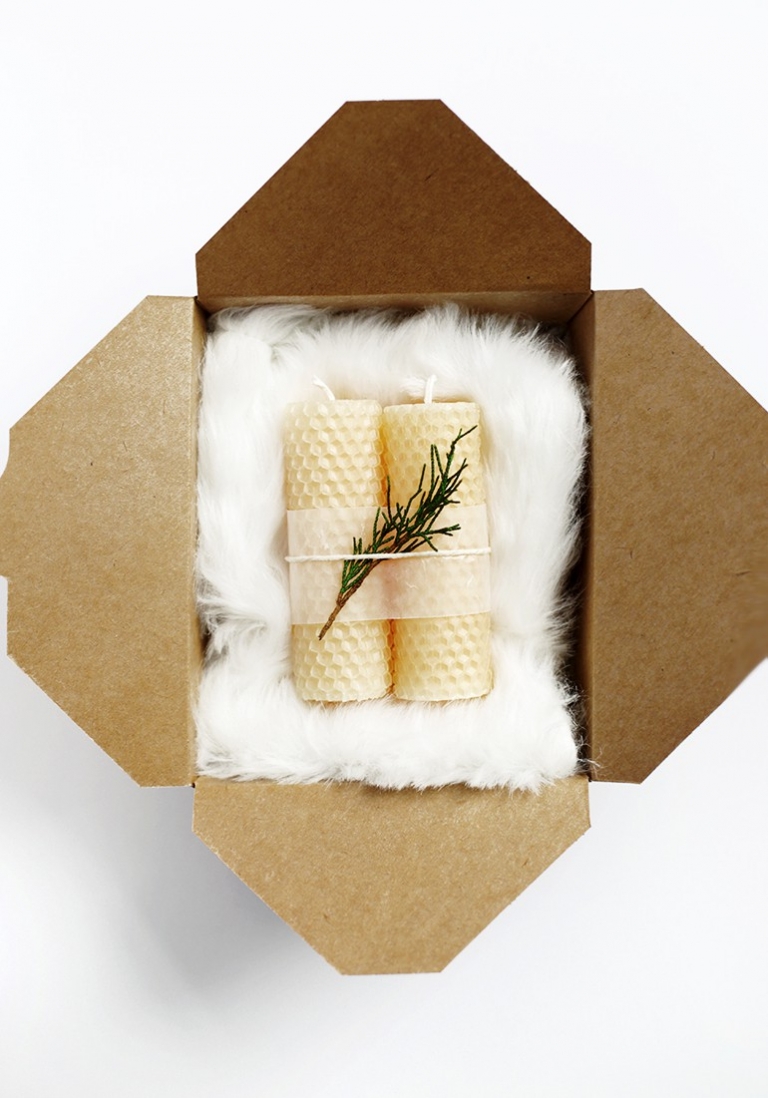 xo. Caitlin