The walls in the new house have been pretty bare since moving in because we haven't had much time to decorate. I also like to wait to find something I really like instead of putting something up while I wait until I can find/afford the one I really like. I decided to make a clock for the house and couldn't decide if I wanted a black clock or a white one. I honestly went back and forth a lot trying to picture what else would end up going in that room eventually. Then a genius idea came to me… 😉 a reversible clock! It's pretty simple to put a clock movement together so I decided to make both sides of my clock a surface that I could use if I wanted. If I need to switch up my color to better match the decor of the room, I can just take it apart and flip it over… in less than 5 minutes!
What you need:
–
Wood Clock Surface
–
Gold Clock Movement 3/4″
-Black Paint
-White Paint
-Paint Brushes
How to make it:
-Paint one side of the clock and the edges black and let dry.
-Paint the other side white and let dry.
-Use a thin paint brush to paint 12 lines along the side of the clock to represent the numbers.
-Decide which color you would like showing and put the clock movement together.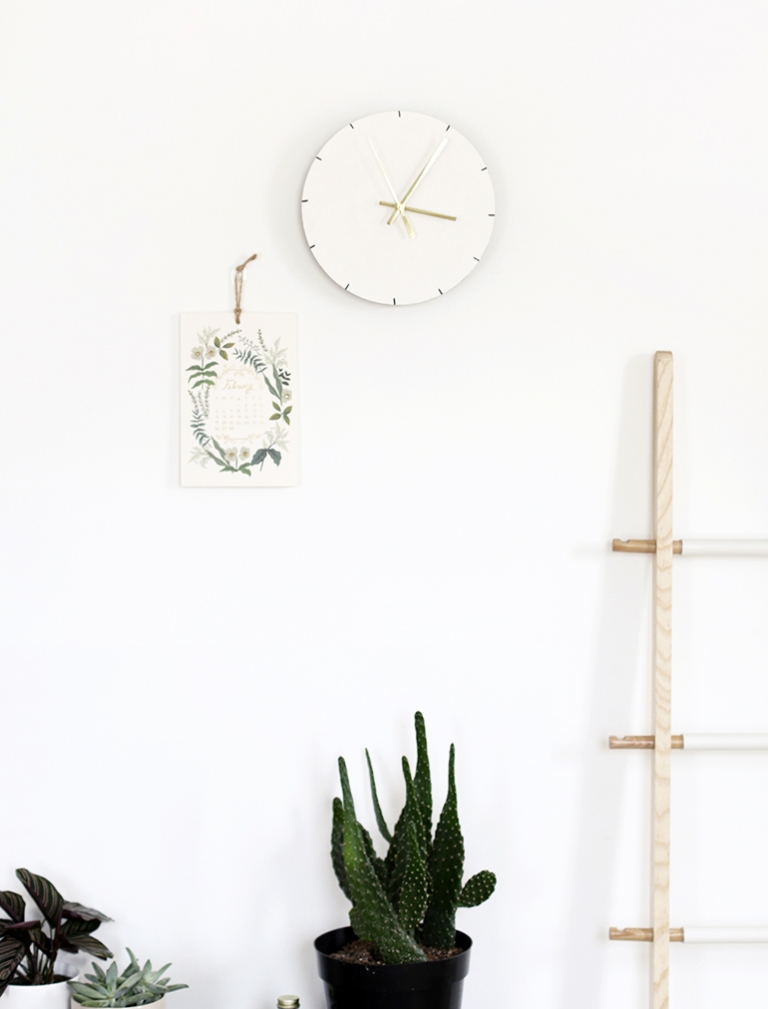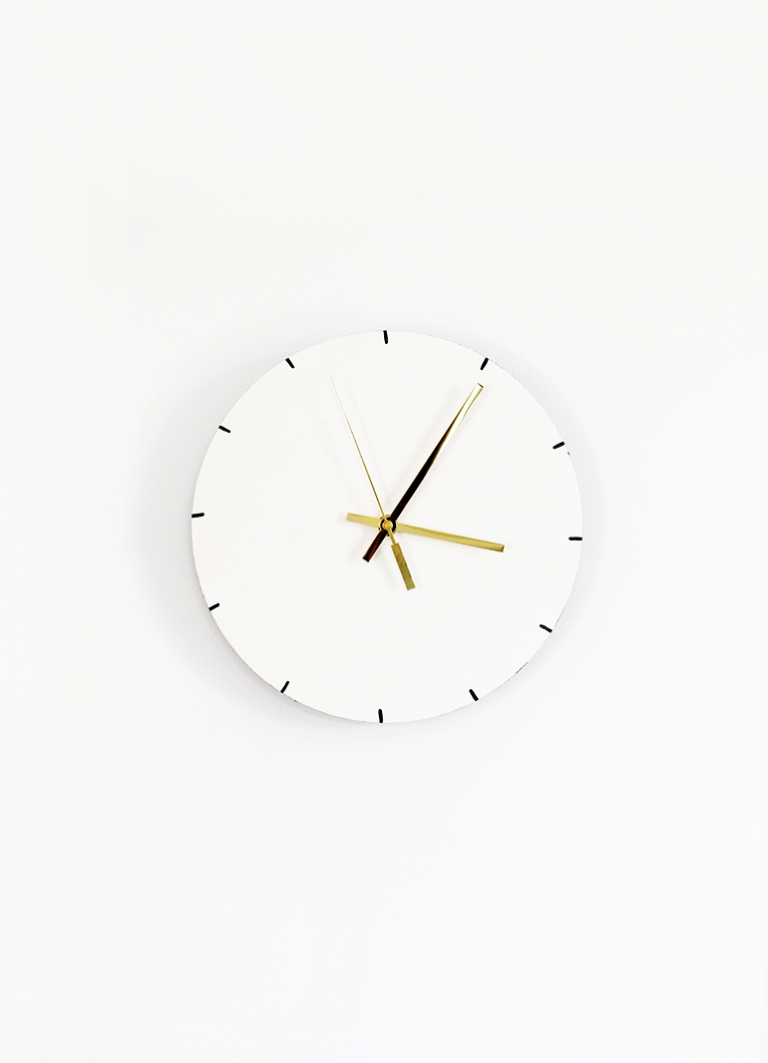 For all you indecisive decorators – you're welcome!
xo. Caitlin