One of the only resolutions that I made for myself this year was to pray more. To stop being one of those people that says, "I'll pray for you!" then shoots one quick prayer out (if that) and then checks it off my list and moves on with my day. I've had so many people pray for me throughout my life whose prayers I've truly felt the impact of – how amazing would be to be one of those that is able to bless people by consistently praying for them!
Getting into the habit of praying has been pretty difficult though so I've been trying to come up with creative ways to remind myself to pray. This photo display is a sweet way to have something physical reminding you everyday to pray for a specific person or thing. I printed out photos I've taken of all of my friends and family and other things that I need to lift up in prayer and I have this sitting next to my bed so I can look over each morning and evening and pray for the person in the photo. It's pretty simple but very helpful!

What you need:
-Air dry clay
-Knife
-4″ x 4″ prints
-5″ x 9″ piece of plywood
-Tape measure
-Pencil
-Drill
-Hole punch
-Book rings
-Glue
How to make:
-Cut out a 3″ wide circle from air dry clay. (Mine is about 1.5″ tall.)
-Cut out a slot that is the width of the plywood and about 3/4″ deep.
-Smooth edges and let clay dry for a couple days.
-Measure and mark 1.5″ in from the sides and .75″ down from the top of the wood.
-Drill holes at these two marks. (Make sure the book rings will fit through.)
-On the back of the photos, measure 1″ in from the sides and 1/4″ down from the top and make a mark.
-Use the hole punch at each of these marks.
-Put photos on book rings and attach to the wood.
-Add glue to the slot in the dried clay base, put the plywood in place and let dry.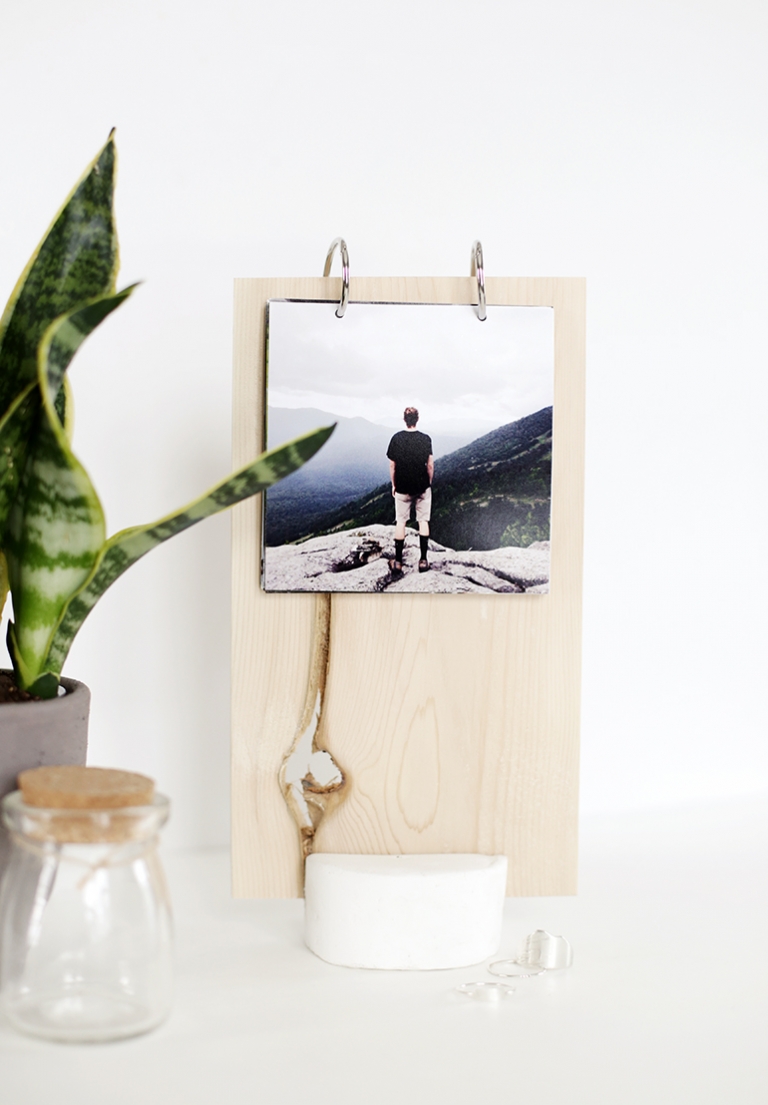 "Be persistent and devoted to prayer,
being alert and focused in your prayer life with an attitude of thanksgiving."
Colossians 4:2
What helps you spend more time in prayer?
xo. Caitlin