Pool floats forever! Have you guys noticed all the silly, crazy floats available this swim season?! We're highly amused by this fun pool float trend and had to pick up a bunch when we were at
Michaels
recently (yes, Michaels even has pool floats – as well as most of the supplies you'll need for this DIY)! Neither of us has our own pool, however we're lucky to have family & friends that do and let us come swim whenever we want, as well as grandparents with a cottage on the lake, so we're able to get plenty of
swim 
float time in! 😉 This quick & easy poolside DIY will keep all your pool floats stored neatly, as well as keep them from blowing away! Now you can take full advantage of the pool float trend and buy all the floats!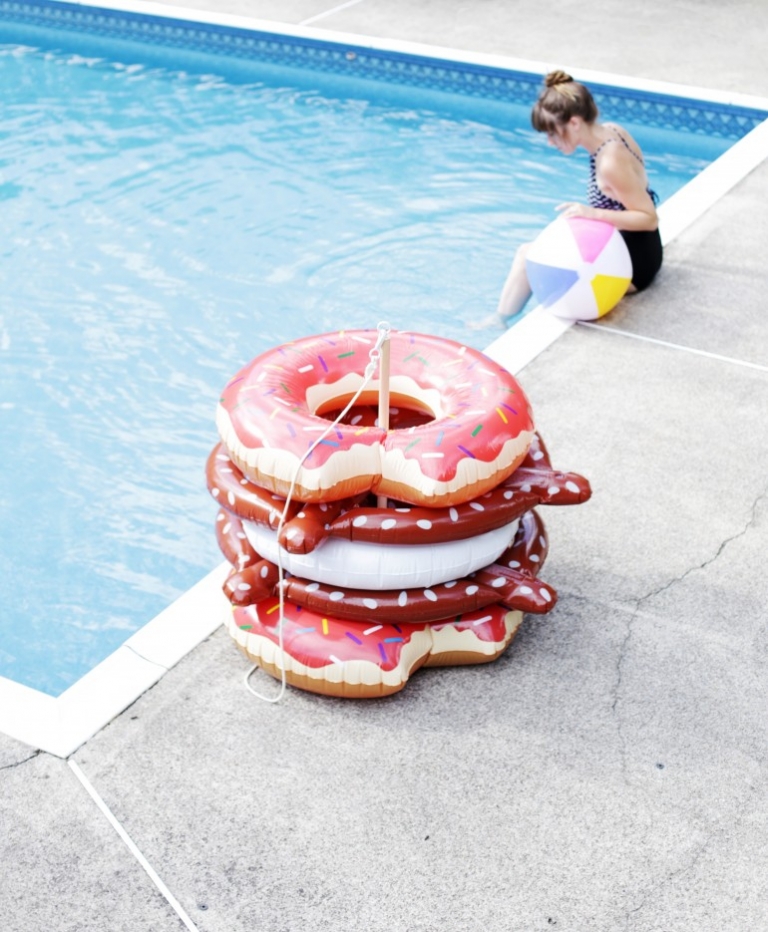 Materials:
– 10-inch wood round
– 36×1-inch dowel
– rope
– wood glue
– drill with forstner bit & drill bit
– 1×3-1/2-inch screw eye – 2
– 13/16-inch fixed snap hook
– spray paint (optional)
Directions: Spray paint screw eyes and snap hook if desired. Drill a one inch hole in the center of the wood round. Drill one hole in the side of the wood round and one hole in the top of the dowel. Determine how long your rope will need to be, it will need to fit around the number of floats you'll stack (ours is 70″). Tie one end of the rope around one screw eye and the other end around the snap hook (if you need help figuring out the best way to tie a knot – check out this video). Screw in the screw eye with the rope attached to the wood round, and the other screw eye in the top of the dowel. Apply wood glue to end of dowel and place in wood round. Let glue dry. Stack your floats and you're good to go!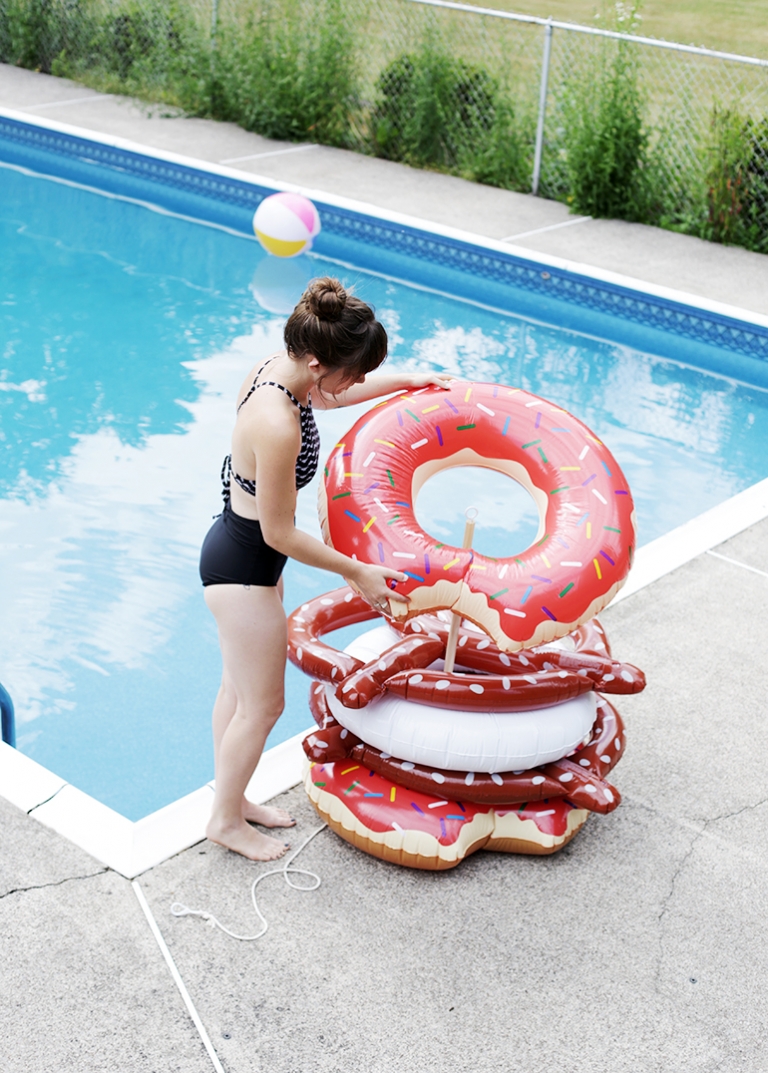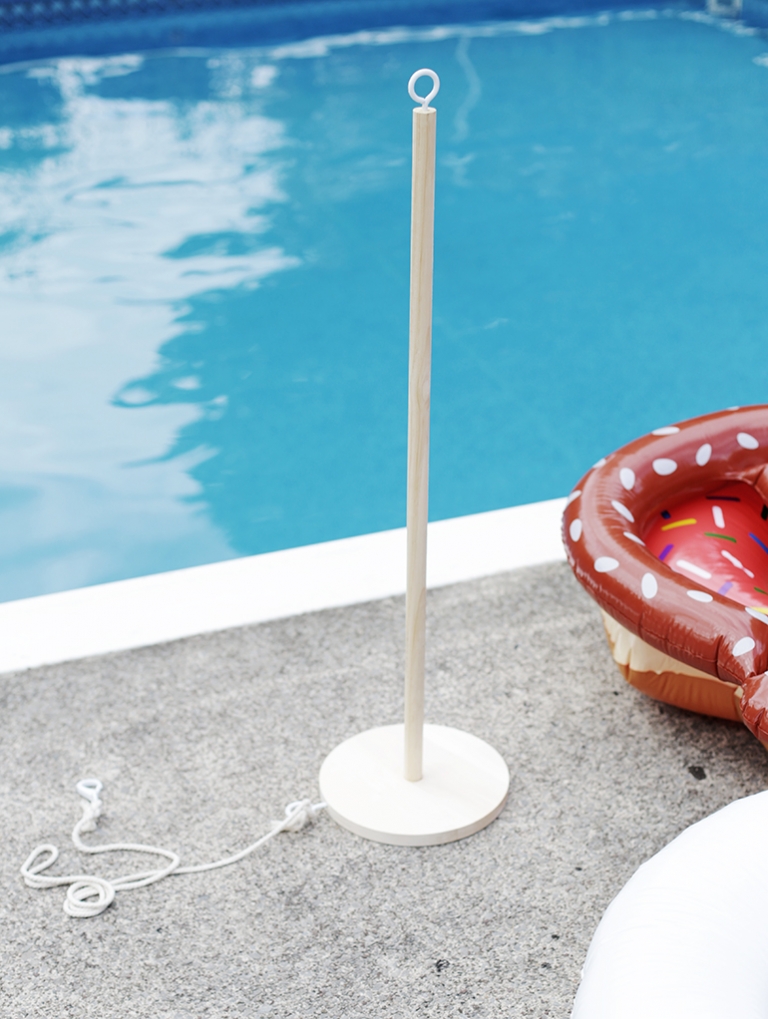 If you're looking for more poolside DIYs, we made a Floating Pool Tray that you'll definitely need for your next pool party! And be sure to check out all the other fun, trendy things the Michaels Makers have made here or on the Michaels blog!