Okay, so this is one of those projects that was supposed to be done in the beginning of July but kept getting bumped back because of my schedule. Luckily the forecast is all mid-80's for the next week so we can sneak in more pool time and put this pool tray to use! Earlier this summer when I was coming up with summer projects that I would find useful I thought about a table that I could bring in the pool and have all my snacks and drinks right near me so I don't even have to get out! If you know me at all, you know I take snacks very seriously so any projects that make it easier to have food nearby is basically the best project ever in my book. I looove how it turned out and if you have a friend with a pool, you must make them one of these!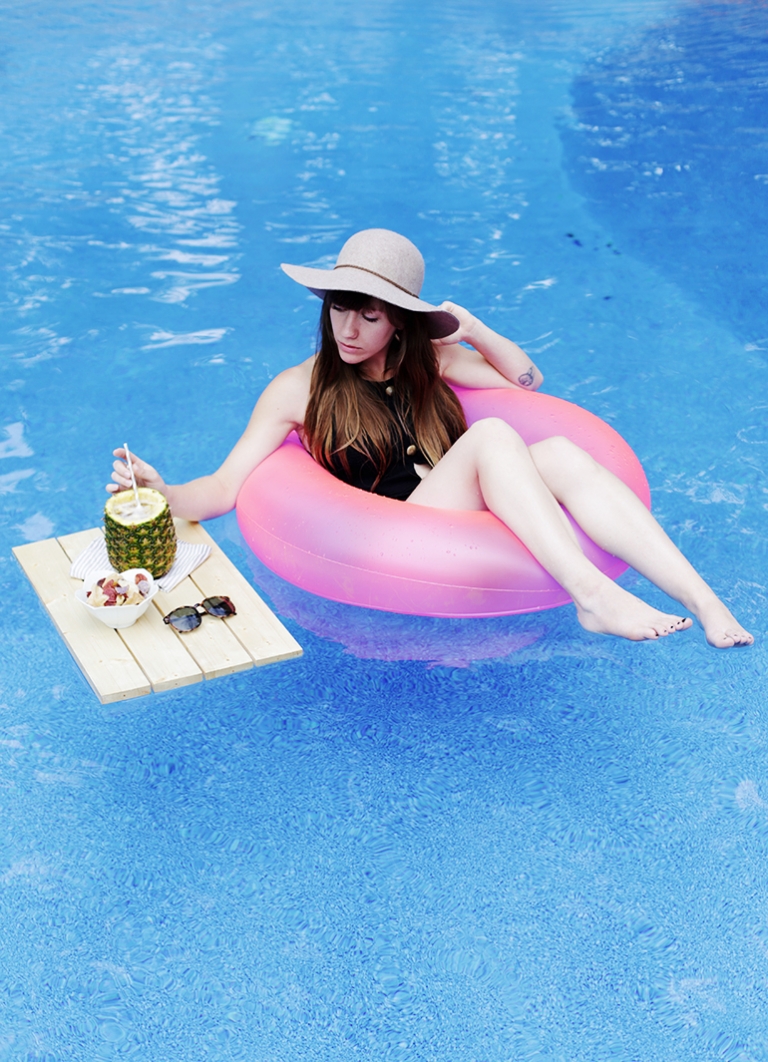 What you need:
-Four 3.5″x24″x1″ pieces of wood
-Six 1/4″ thick wooden scrap pieces of wood
-Two 12″x1″x1″ pieces of wood
-Nail Gun
–Spar Urethane

-Paint Brush
-1″ Polyethylene Foam
-X-Acto Knife
–Epoxy
How to make it:
-Coat all of the wood (except the scrap spacers) with two or three coats of spar urethane. Be sure to follow instructions and let dry as directed between coats.
-Line up board for the top of the table and use the 1/4″ scrap pieces to space out each board.
-Place the 12″ pieces in place – 1 5/8″ from the top and bottom and 4″ in from the side.
-Use the nail gun to secure.
-Use X-Acto knife to cut out 12″x13.5″ piece of foam.
-Mix epoxy as directed, apply evenly to the wood in between the two 12″ pieces and place foam on top. Let dry as directed.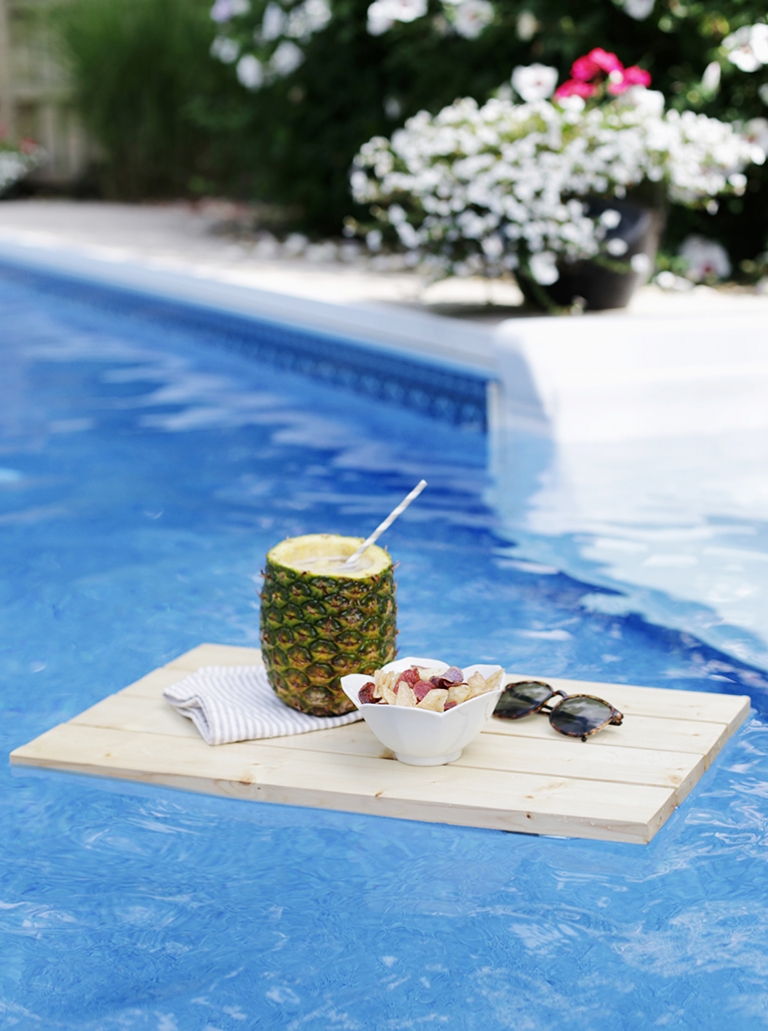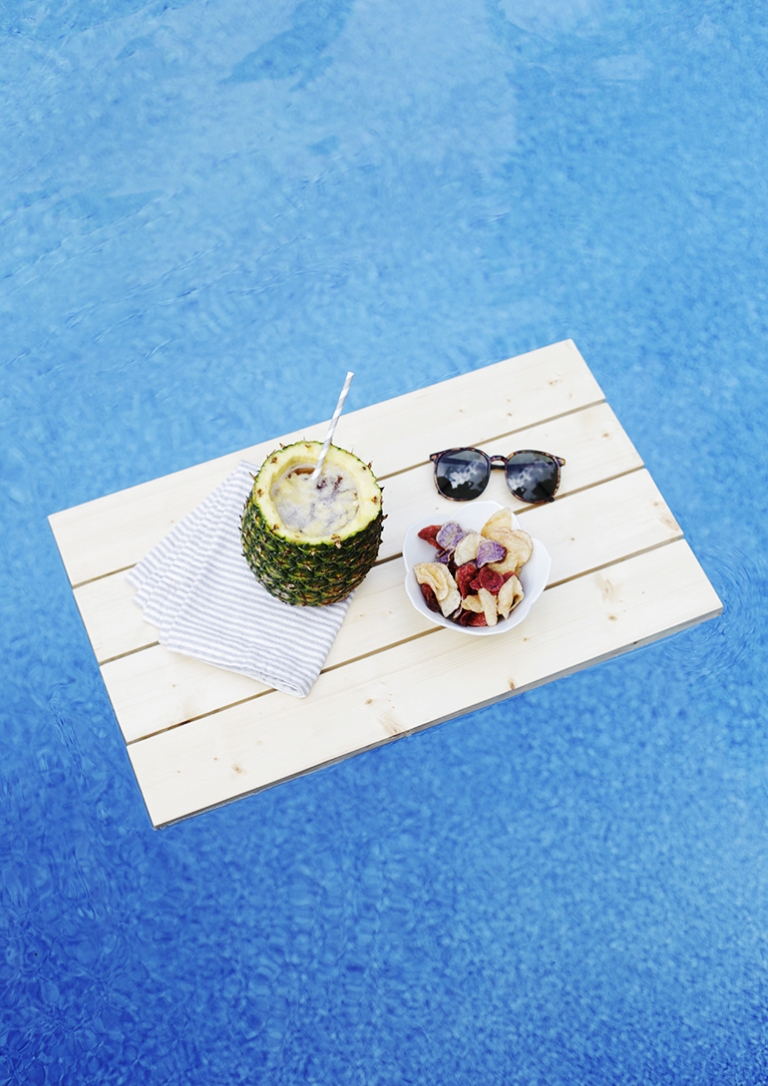 If you need me, I'll be enjoying the rest of the summer in my friend's pool.
xo. Caitlin