DIY plywood arch mirror today! My apartment out here has a tinyyy bathroom – if you've seen pictures of my tinyyy kitchen, you get a good idea of the situation. My friends ask how I even have room for my legs when I go to the bathroom. 🤣 When my cousin moved in with me we would crawl all over each other in the bathroom trying to get ready in front of the mirror. There's also only one single plug in the entire bathroom so we're usually sharing the straightener too. The moulding and plate rail all through the living room has prevented me from hanging a mirror out there that we could actually see ourselves in so I whipped up this small mirror to put out in that room in case one of us just needs a small one to do their makeup in. I decided I don't have enough plywood projects going on in this apartment so I slapped a mirror on some and I'm loving it!What you need:
Sharing this simple
-Plywood (I cut mine 12″x17.5″)
-10″ round mirror
-Epoxy
-Jigsaw
-Sandpaper
-Tape measure
-Pencil
-String
-Nail/or screw
How to make it:
-Measure 6″ down from the top of the board and 6″ across from the side and make a mark.
-Put a nail or screw in that mark.
-Tie a loop in one end of a string and then pull it tight and tie a loop in the other end of the string – make sure that when the string is pulled tight it measures 6″ from the end of one loop to the end of the other loop.
-Put one loop around the nail and put a pencil through the other loop and draw the half circle around the top of the board.
-Use the jigsaw to cut out the shape.
-Sand down all edges.
-Center mirror within the top rounded edge and use the epoxy to secure.
You can follow the instructions step-by-step in our video: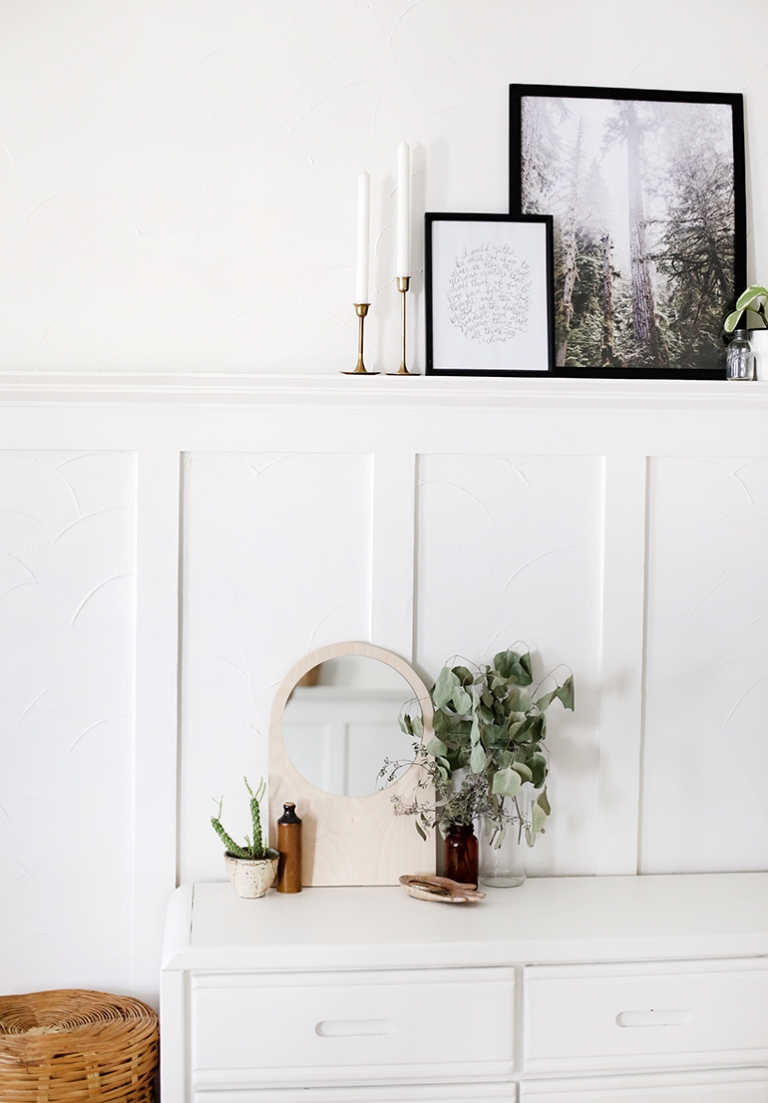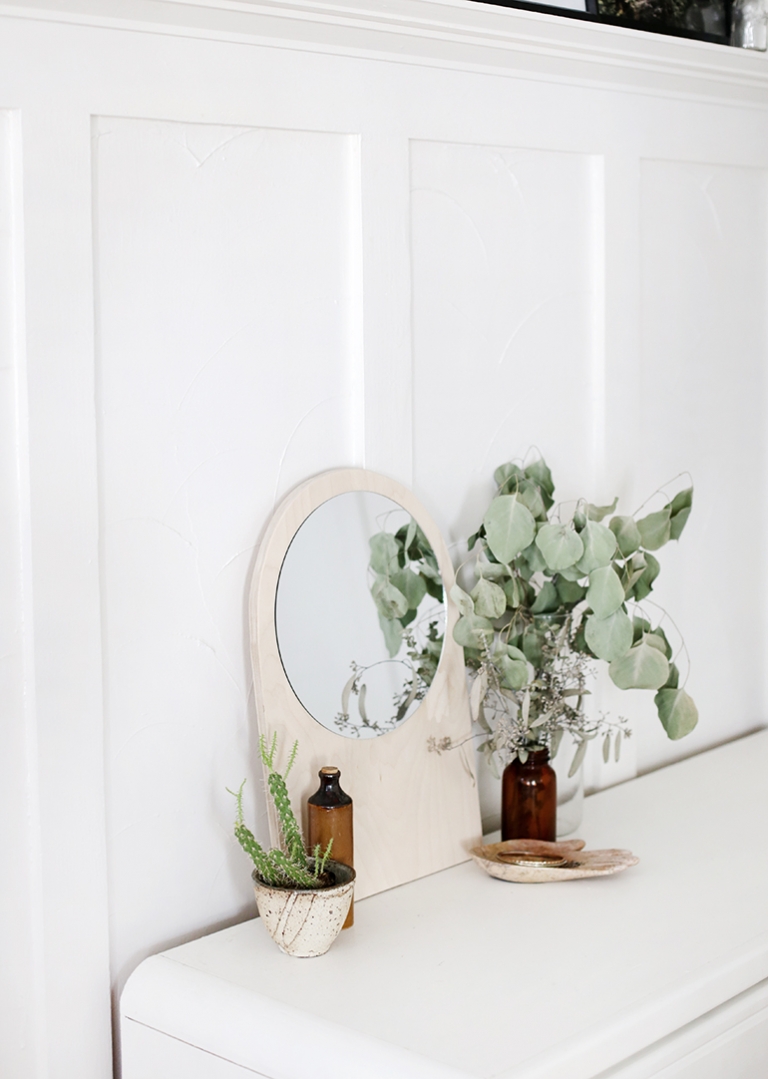 -Caitlin