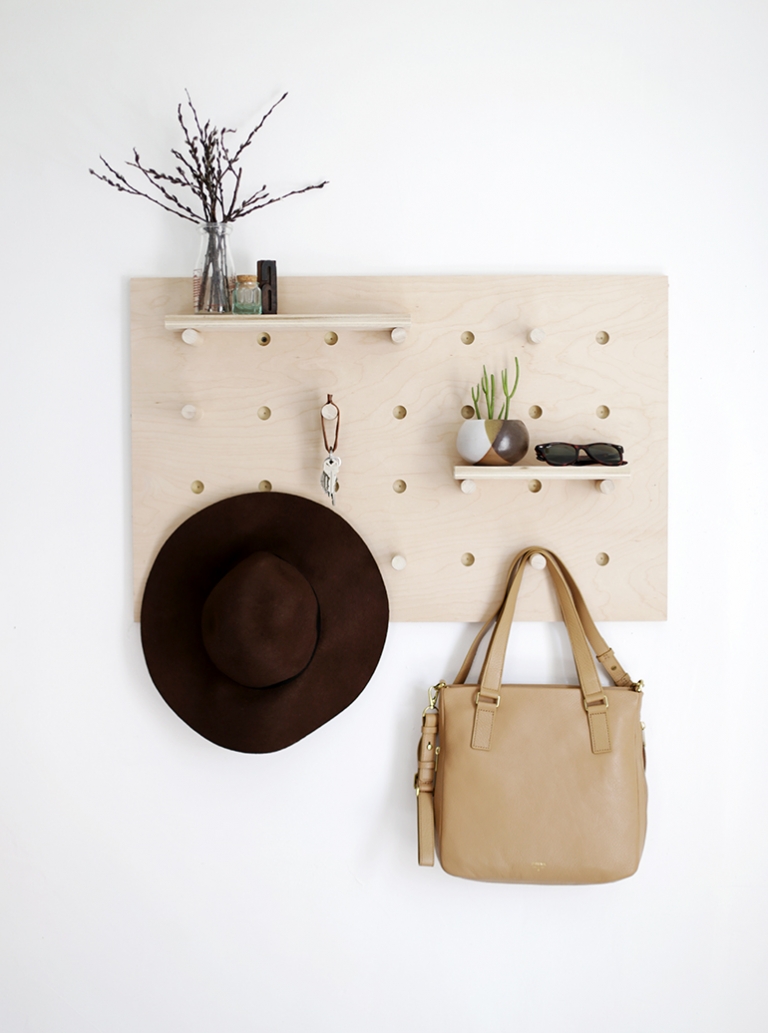 Do you ever have those moments where you're running around the house, trying to grab everything you need before flying out the door, only to get in your car and realize you can't find your keys?! Yeah, not so much fun! In hopes of trying to have those moments happen a little less often, we partnered with Fossil to create this pegboard wall organizer!  It's a space you can keep all those necessities, keys, sunglasses, your bag, all in one convenient spot so they're ready to grab & go! So hopefully it helps makes your life a little easier and more organized and your wall space a little prettier!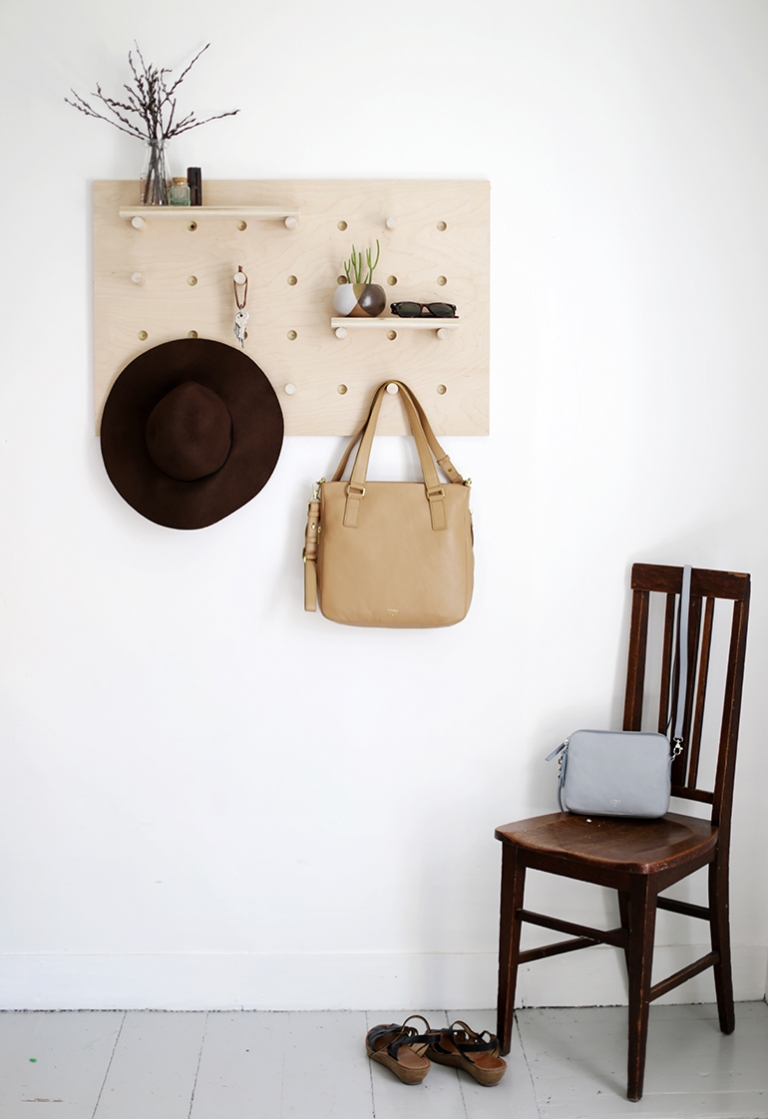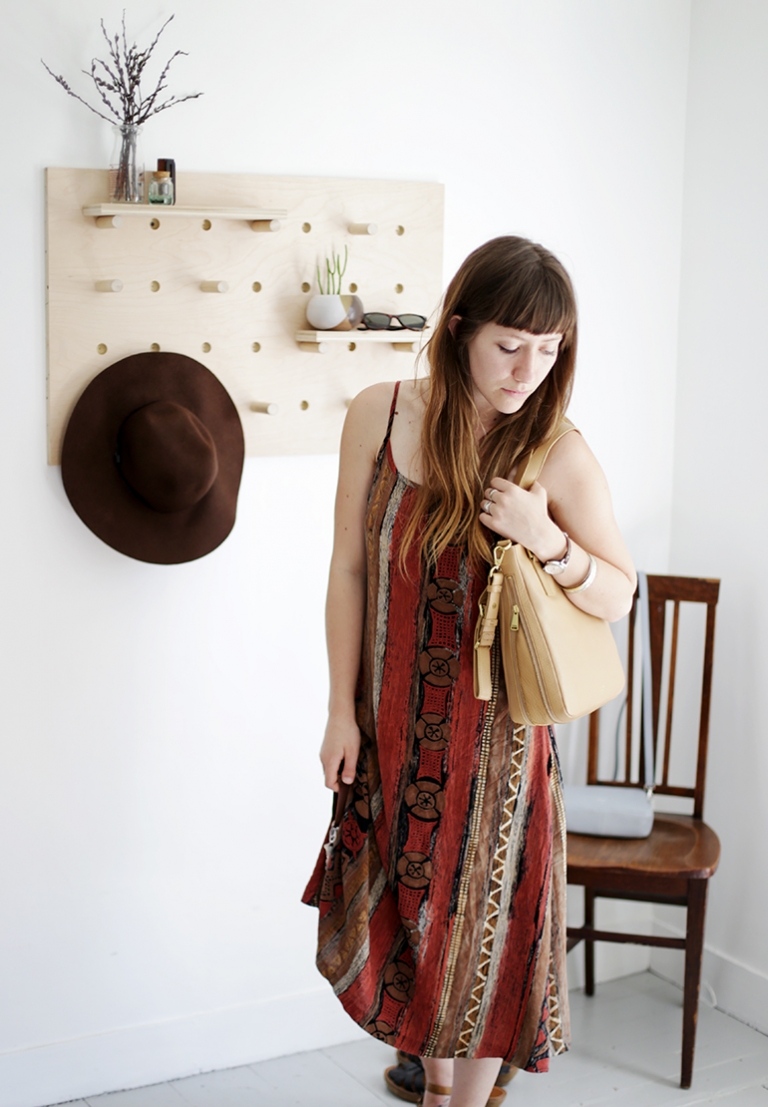 What you need:
– 3/4″ thick board or plywood
– Wooden dowels – 3/4-1″ diameter
– Circular saw
– Miter box
– Sand paper
– Yard stick
– Pencil
– Drill or drill press
– Forstner drill bit
– Screws
– Screw driver


Directions:
Cut board to size with circular saw. (Ours is 32″x22″) Sand any rough edges if necessary. Measure and mark where your peg holes will be. Ours are 4″ apart one way and 4 3/8″ apart the other way. Use a forstner bit to drill the holes, making sure they are the same diameter as the dowel (you want them to fit tightly!); do not drill the holes all the way through the board. On the dowel, measure and mark how long your pegs will be (our pegs are 3.5″). Cut the dowel into pegs using a miter box. Sand any rough edges on the pegs. Determine what size you want your shelves and cut wood to size using the extra wood from the wood you used for the back. Sand the shelves. Drill holes to screw board to wall. We put our screw holes in the peg holes. Screw pegboard to the wall. Place pegs into the holes. Place shelves on pegs as desired.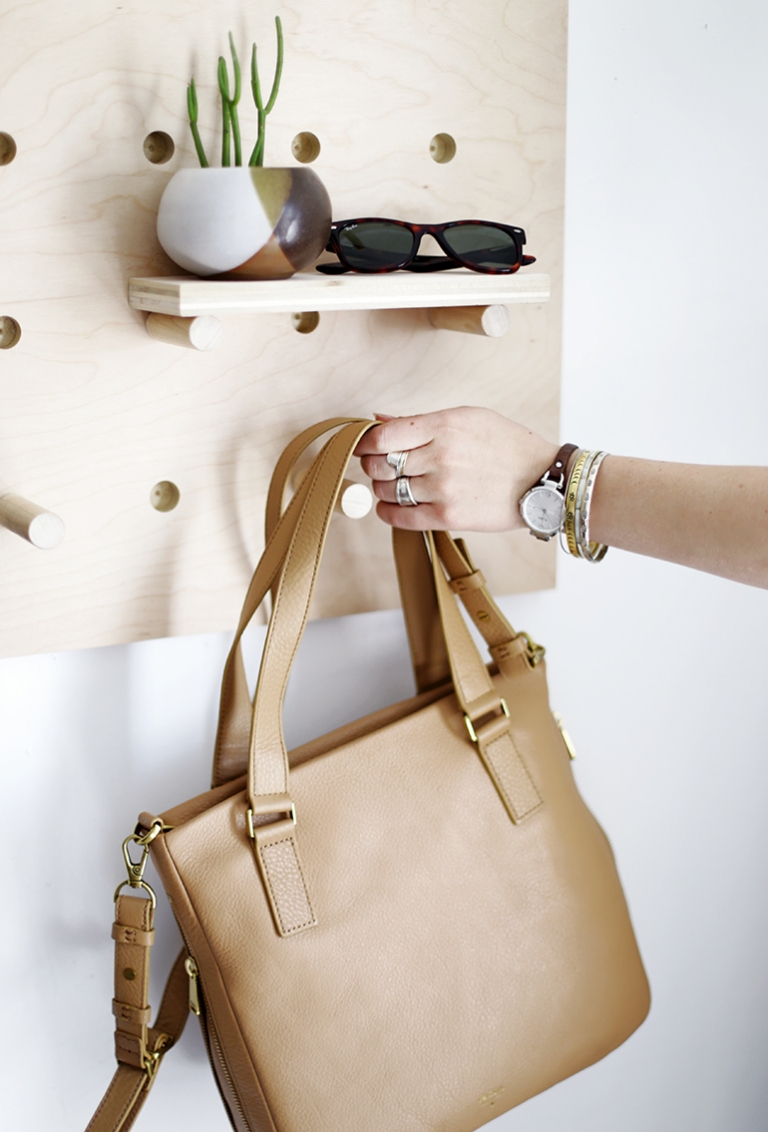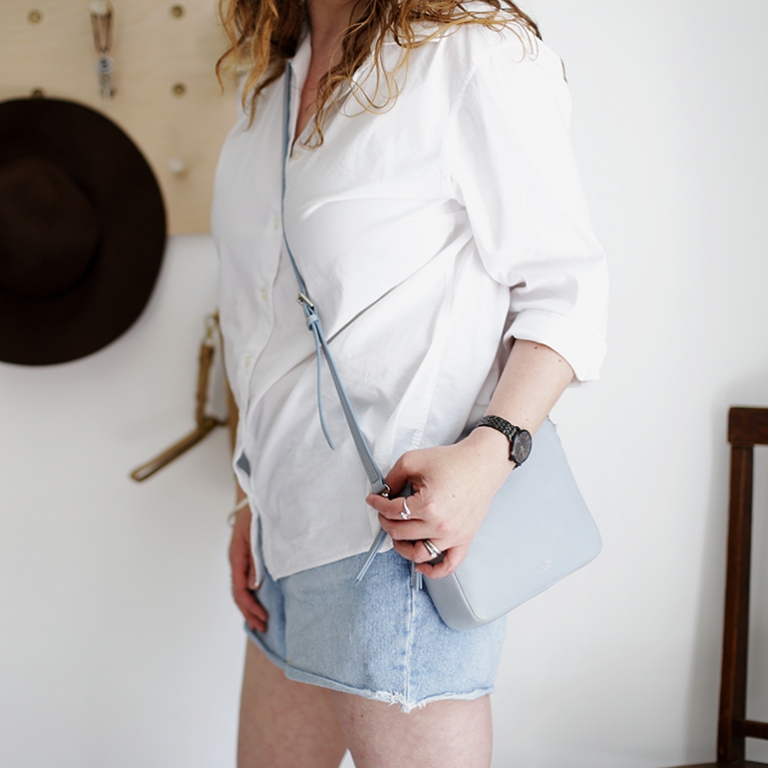 Bags: Preston Shopper | Sydney Crossbody
Watches: Caitlin's wearing: Georgia Three-Hand Leather Watch | Manda's wearing: Perfect Boyfriend Small Watch / Jacqueline
xo. Caitlin & Manda
Sponsored by Fossil. All ideas, thoughts and opinions expressed are our own. Thanks for supporting the brands that support The Merrythought.