When this post goes live, I will (hopefully) be safely in Florida soaking up the sunshine! But these cute eggs will be waiting back at home for me! After making the
egg vases
, I kept coming up with more simple egg DIYs for Easter and I managed to get this one done before I left for vacation – it was actually a really relaxing project. I usually like to use real eggs for Easter projects because I always did as a kid but I love that I'll be able to use these every year!
What you need:
-Plastic Eggs
-Tissue Paper
-Scissors
-Elmer's Glue
-Paint Brush
How to make it:
-Cut shapes out of tissue paper.
-Use the paint brush to paint a light layer of glue on a small section of the egg where you want to place your first tissue paper shape.
-Place the shape on the glue.
-Paint over it lightly with the glue.
-Repeat until the egg is covered as desired. You may need to set it aside and let a side dry before doing the other side.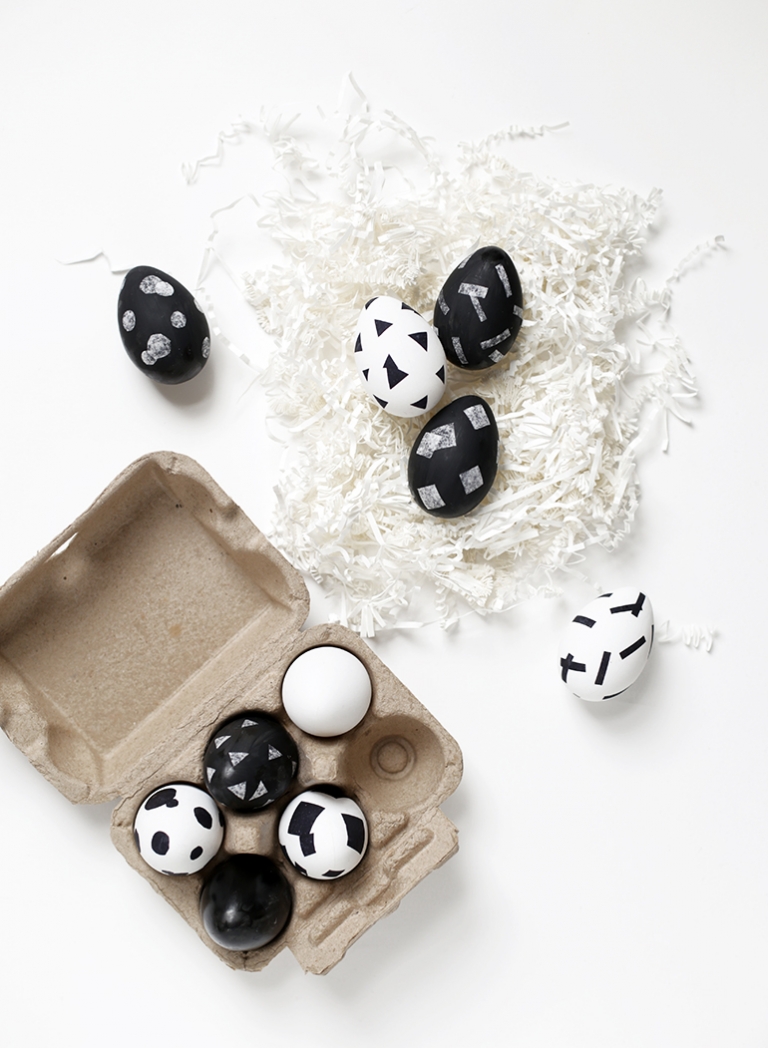 xo. Caitlin