Today I'm sharing a face mask sewing tutorial! I would never have guessed that this was the type of project I'd be making this year… but here we are. Since I have to wear masks all day at my other job and basically every where else in life, I've been trying to create a little stock pile to have in my purse, in my car, hanging by the door next to my keys… and somehow I still pull up to the grocery store and have to turn around and go home to get a mask. 🤦‍♀️
Since I had some extra linen from the tank top project I shared a couple weeks ago, I decided to try to make a pattern for a mask that I could use to make masks for all the different occasions. (You better believe I'm going to be making some holiday masks!) I traced one of my masks that I like and then had to alter the pattern three or four times to get a mask that I liked but I was super excited to have it turn out!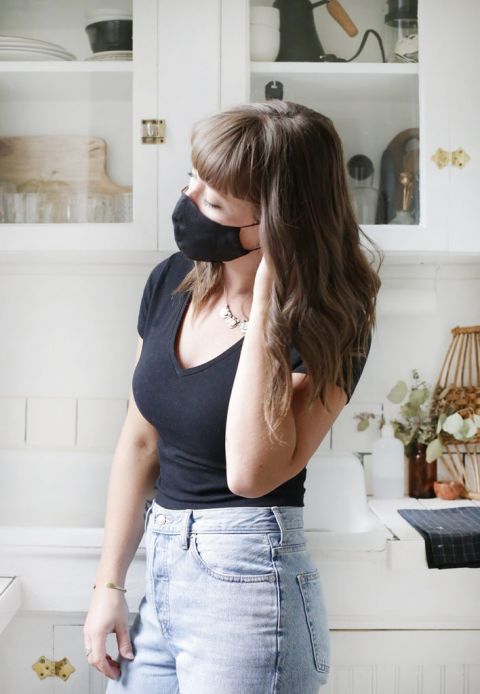 Face Mask Sewing Tutorial:
What you need:
1/3 yard of cotton for outside of mask
1/3 yard of cotton for inside of mask (can be the same as outside)
pencil
sewing machine
thread
Watch the video below for step-by-step instructions on how to put it together!