I was looking through my potholders a few months ago and had to throw out a bunch because they were so grubby and the ones I was left with didn't really go with the rest of my kitchen decor anymore. I really wanted a few simple ones that I could hang up within reach of the stove. So yesterday I finally used some leftover linen to whip up a few. I love a simple sewing project and, though the sewing is far from perfect, I love how they turned out!
What you need:
-Linen
-100% Cotton Batting
-Scissors
-Sewing Machine
-Iron
-Leather Lace
How to make it:
-Cut out two 7″x7″ squares from the piece of linen.
-Cut out one 7″x7″ square from the batting.
-Put the linen pieces together with the outside facing in, lay them on top of the batting, and pin together.
-Sew 1/4″ along the edge leaving a 3″ opening along one of the sides.
-Flip right-side out.
-Using iron to press flat and fold in edges of the opening and press.
-Cut 3″ piece of leather lace, fold in half, and place in the opening before sewing it shut.
-Sew 1/4″ in along the entire edge.
-You can sew a patten, an "x", or just a single slash like I did through the center of the potholder so the batting is secure with use.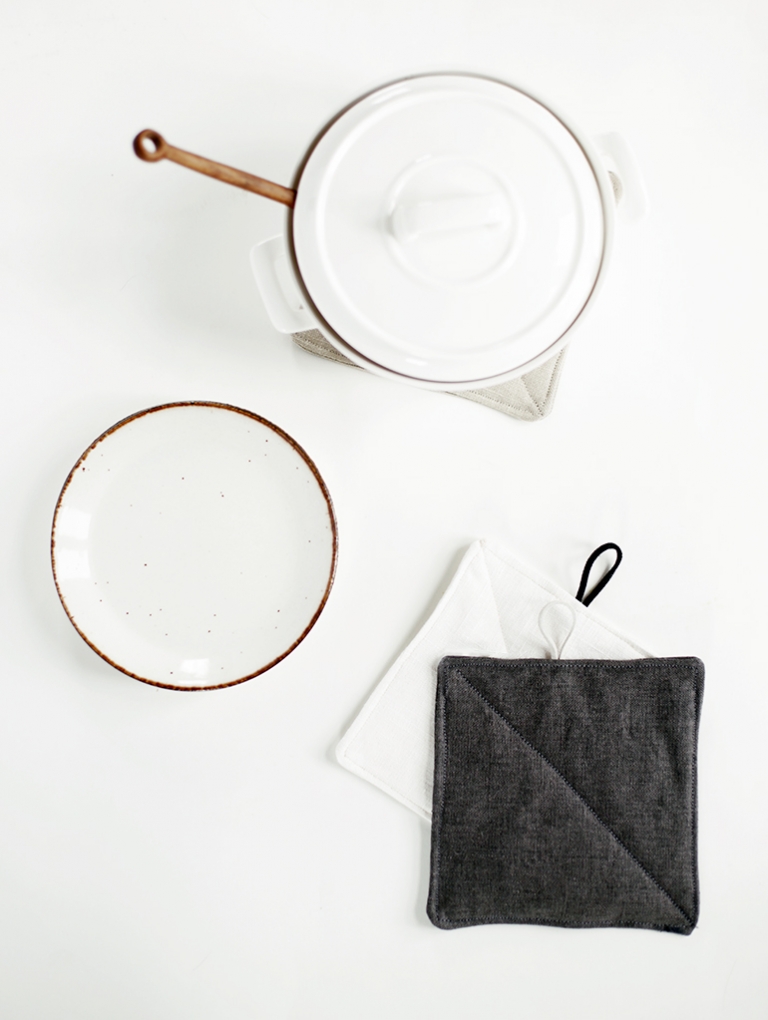 xo. Caitlin