We're excited to be partnering with Sutera to make this DIY linen bed frame for One Room Challenge this week! I've had this project in my head for way too long and I'm so glad it's finally done! Ended up running into SO many problems with this project but finally got it figured out and I think it is the best solution ever if you don't want to invest in a super expensive bed frame! And it's just made from an old boxspring and it transformed to look like a bed frame.
So this week I painted some shapes on the wall and added the plant shelf. And I made this bed frame! So basically one corner of the room is done and everything else is still a major work in progress! But it feels good to have some of it done! Two weeks left!!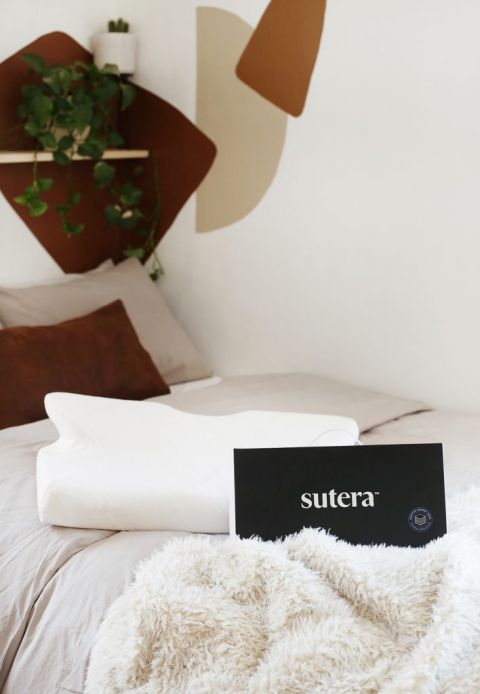 I paired the new bed with some new Sutera pillows! And I am completely obsessed with memory foam pillows – they've made such a huge difference for my neck and back pain since switching a few years back! And these Dream Deep pillows are especially amazing because they're made for back, side, AND stomach sleepers! With my old pillow, I had to teach myself to sleep on my back instead of my stomach since the design wasn't really made for that and it kept making my neck hurt worse. So this one has been a life saver so far!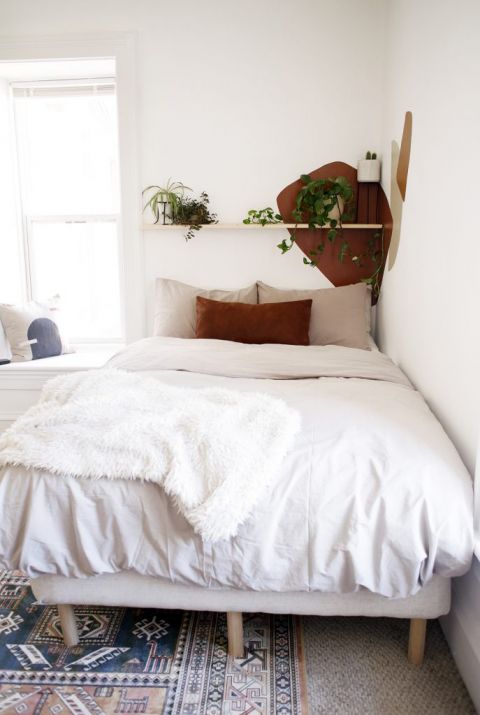 What you need:
2.5 yds of linen or desired fabric
batting
staple gun
hot glue gun
thread and needle
2″ round dowels
miter saw
drill
3″ dowel screws
You can watch how to make it in the video below!