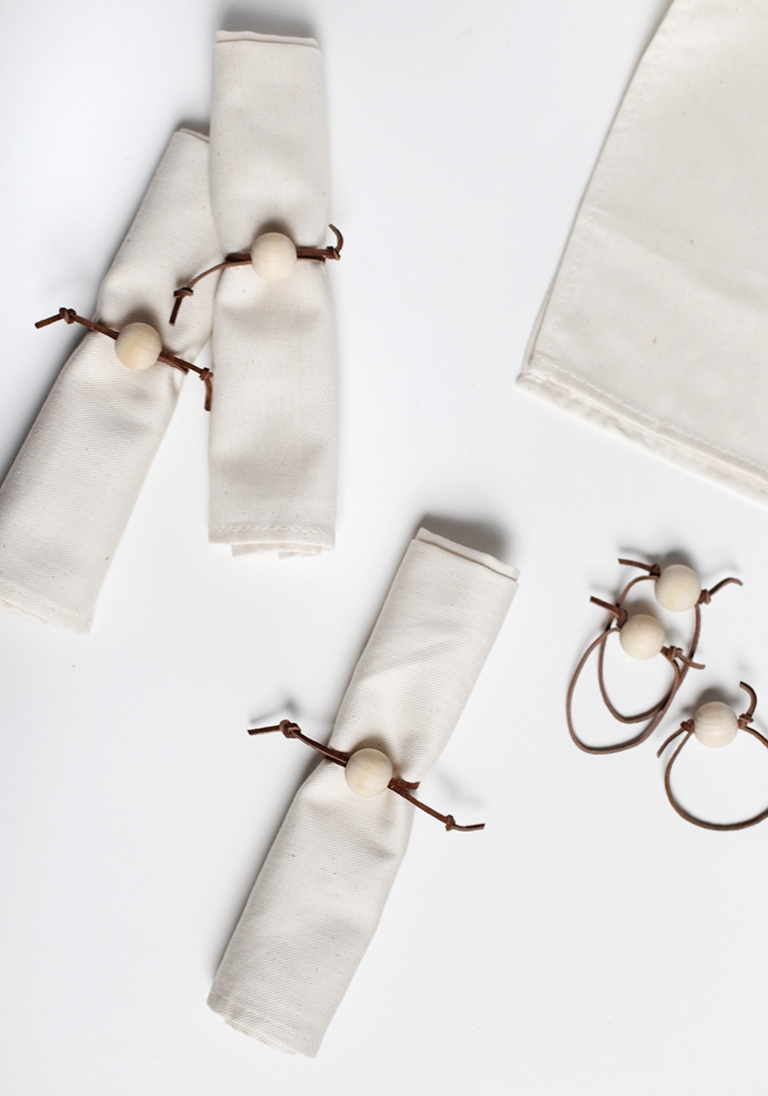 The weather around here has been feeling very fall-ish for the last couple weeks, so even though we haven't even hit the official first day of autumn yet, we're feeling ready for it a lot sooner than we normally would. And with the start of a new season comes the excitement of all the upcoming seasonal parties and gatherings! As part of our Michaels Makers challenge this month, we put together these simple leather & wood bead napkin rings – a perfect touch to your fall table. We also picked up a few other fall decor goodies for our table from Michaels while we were there – pretty much everything on the table came from Michaels (including the gorgeous wood and marble cutting board!).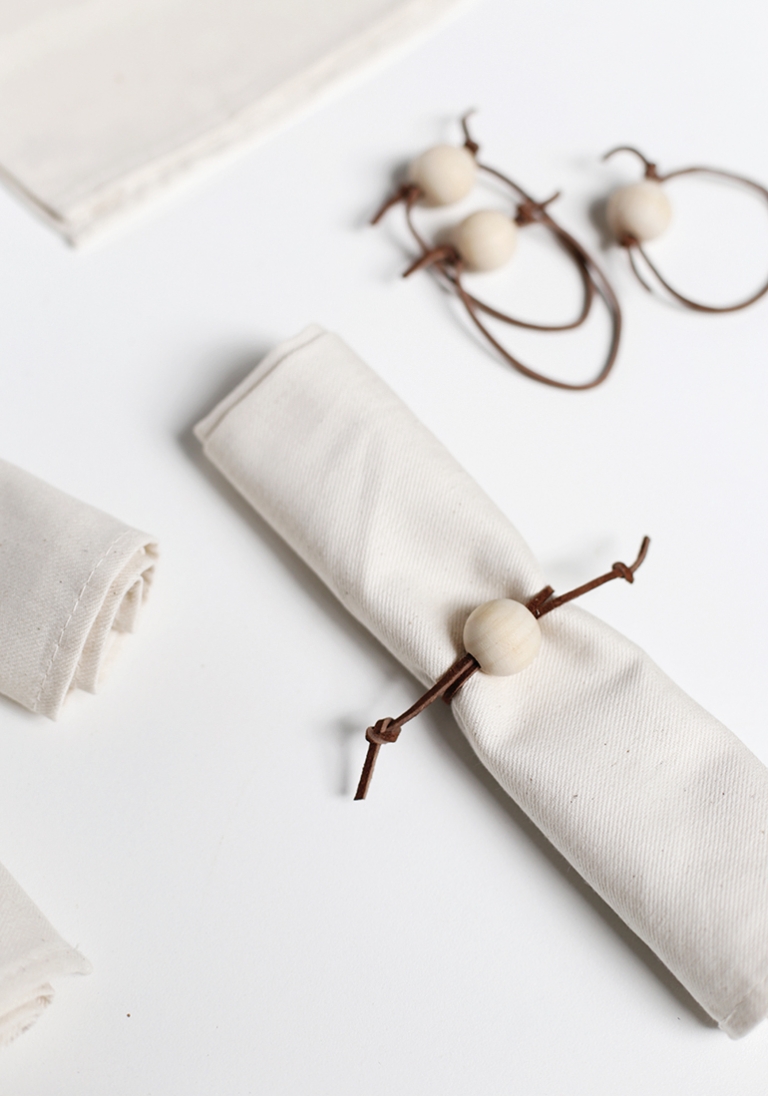 Materials:
-leather lace
-wood beads
-scissors
-cloth napkins


Directions:
-Cut leather lace to length, we made ours 10″ long.
-Thread the ends of the leather through the wood bead from opposite sides.
-Tie knots in the ends of the strings.
-Loosen loop to slide over napkins and pull knots to tighten it around them.

What are you looking forward to this fall? Food? Decor? Cool weather? We're thinking all of the above sound good (as long as it doesn't get too cool, too fast – ha!).
xo. Caitlin & Manda
delicious cheese care of Sartori Cheese