Happy 2017 friends! We enjoyed soaking up time with family & friends over the last couple weeks and are slowly easing our way back here to blog world! We can't believe it's already a new year! We love the fresh start feeling that comes with a new year and have slowly been taking down the signs of Christmas in our homes and getting spaces re-organized. Caitlin recently moved into the house she's sharing with her cousin (that they've spent the last 6 months renovating – we can't wait to share the space with you over the next few months!!) and has been working on the final touches – like getting the pantry and kitchen shelves organized! We picked up some baskets at
Michaels
to store some pantry goods, and added some simple leather labels to keep things a little more organized & neat! These leather labels are an easy, simple way to upgrade storage baskets and help keep you even more organized!
What you need:
–
leather suede strips
– scissors
–
alphabet stamp set
–
leather punch
– water
– rag
– hammer
– baskets
– jump rings
– needle nose pliers
How to make it:
– Cut leather into desired shape/size.
– Dampen the leather slightly with water.
– Place a piece of scrap hardwood underneath the leather and stamp the letters.
– Use the leather punch to punch holes in the sides of the leather labels.
– Use the pliers & jump rings to attach the labels to the baskets.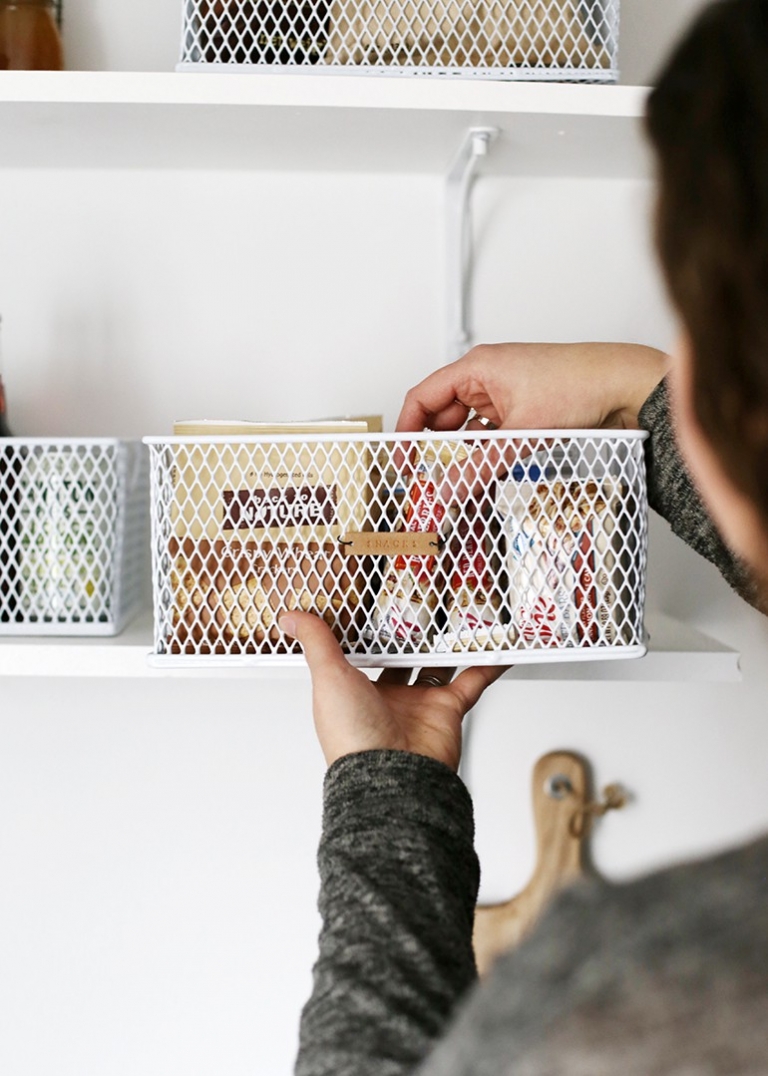 What projects do you have on your list for the new year? For more organization ideas, be sure to check out what the other Makers have shared
here
or on
The Glue String
!
Print from Chickpea Magazine