A non-bathroom makeover related project this week! I am honestly SO excited about this project. A leather jewelry roll to keep all your accessories organized while traveling! It was so easy to put together and will definitely be coming with me on all of my upcoming trips!
Normally I just throw all of my jewelry into a pouch when I travel and I always end up with a pile of tangled necklaces and usually a missing ring that has wriggled out or been misplaced. No more of that! Now is it bad if I travel just to have an excuse to use this…?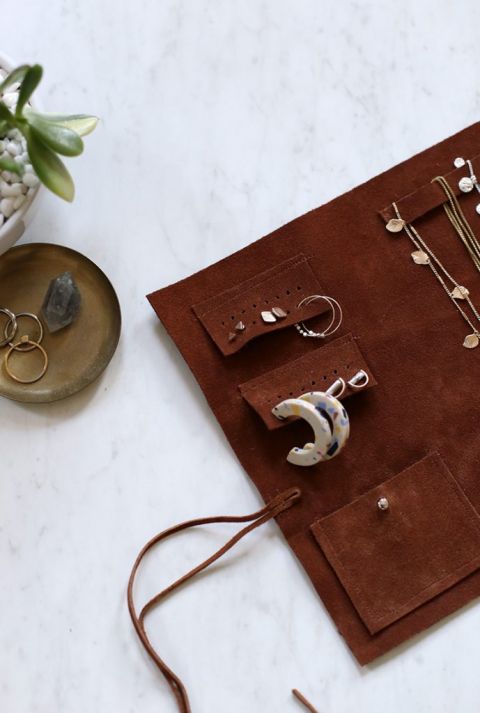 What you need:
How to make it:
Follow along with the video below!