I was at the pet store with one of the little brothers a few weeks ago and we were looking through all of the crazy little fish they had for sale and right in the center of them was a huge case of aquatic plants – and my heart skipped a beat! I decided I needed to make a simple indoor water garden so I could take some home with me even though I don't have any fish… Plus if I tell myself I'm using it as a project for the blog, I have a better reason to spend more money on plants! 😉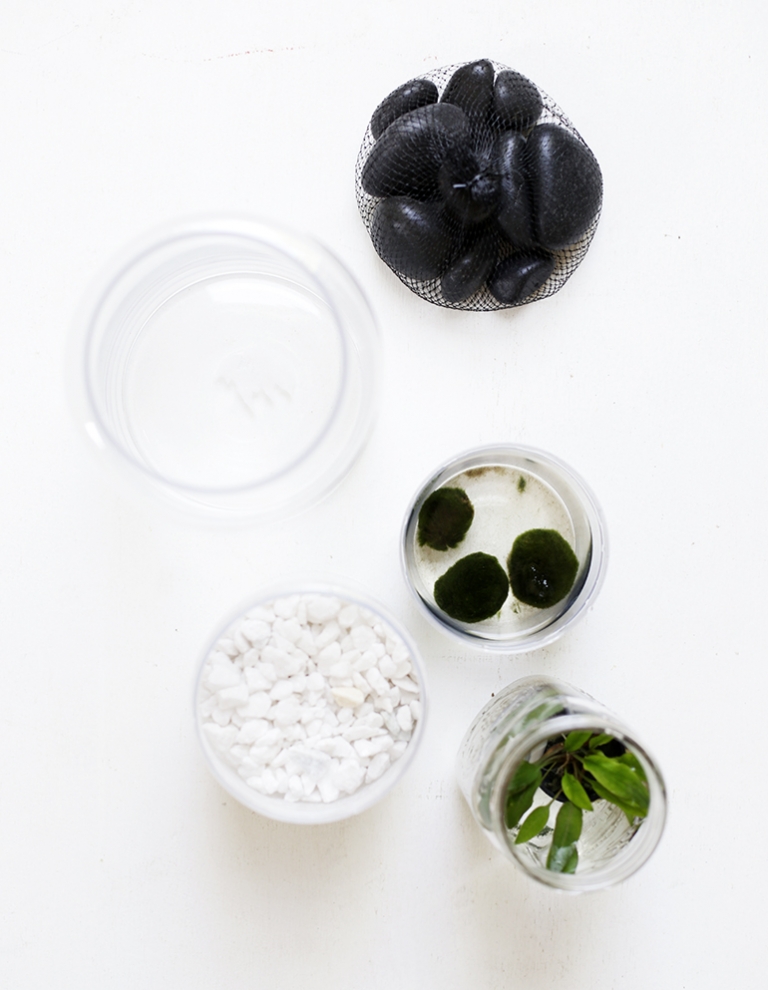 What you need:
-Aquatic Plants
-Glass Jar
-Aquarium Stones
-Water
How to do it:
-Rinse stones thoroughly.
-Start adding stones to the jar.
-Rinse plants in room temperature water.
-Put plants in place and add stones to secure and cover roots and/or pots (I left the potted ones in the pots they came in and then the ones without a pot you just make sure the roots and base of the plant are below the stones.)
-Carefully add room temperature water to cover the plants.
*If your jar has a lid, you will need to drill holes in it or just leave it off completely.
*Don't place in direct sunlight.
*After a week or so, start using aquarium plant fertilizer.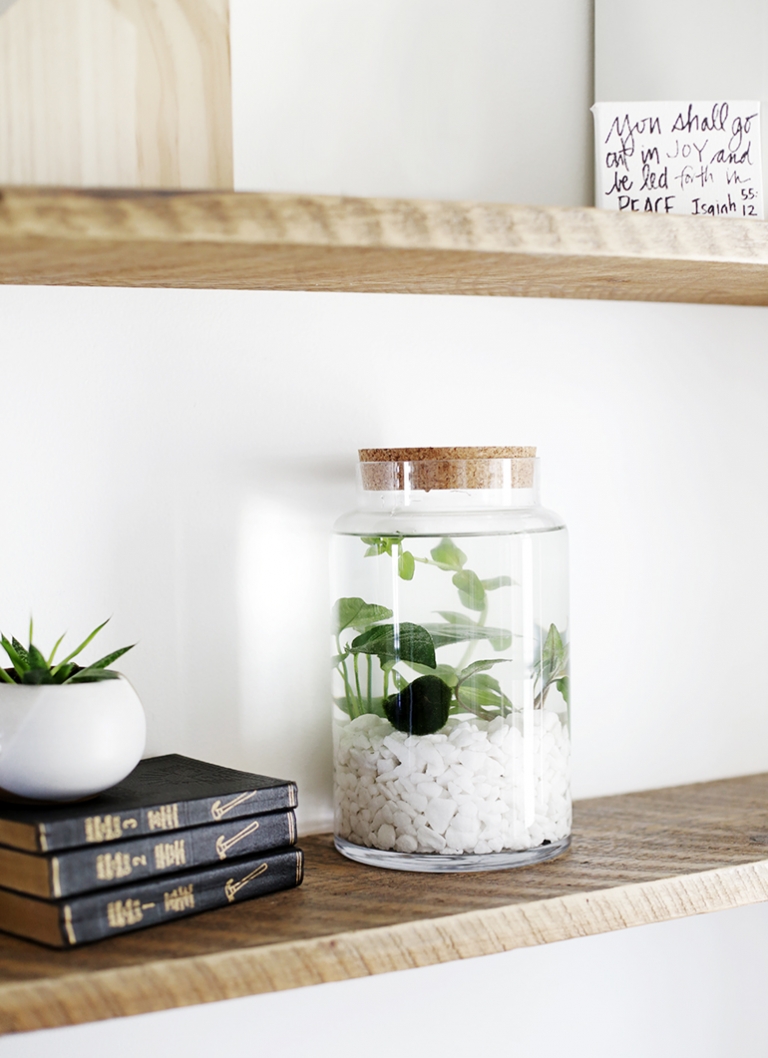 And the plant obsession continues! Dreaming up a few more indoor water garden projects now!
xo. Caitlin