I'm working on the design for a little desk/workspace in a corner of my living room currently – I'm hoping to share it sometime in February! But while I'm waiting for that to be done, I was brainstorming some easy memo boards to get organized in the new year that I can add to my workspace once it's done. I found a little hanging tin board at Michaels and decided to bring new life to an olddd diy that has been very popular over the last 5(!) years. So here is an easy little memo board for inspiration, reminders, & to-do lists!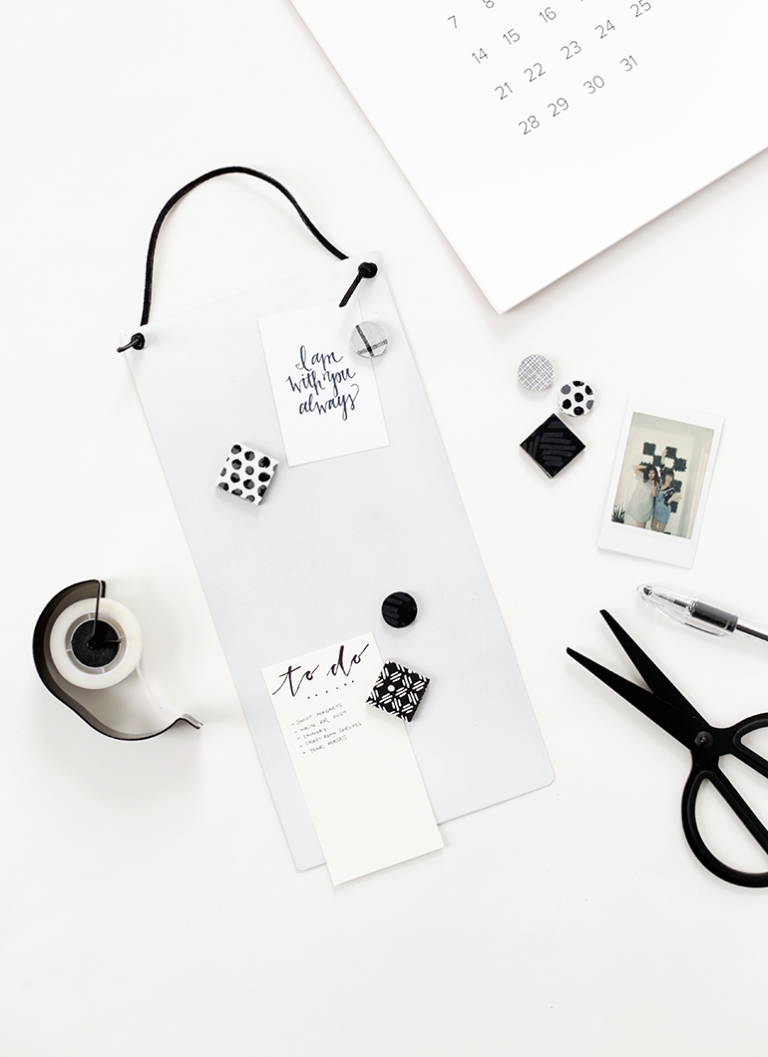 What you need:
–Tin Plaque
-Spray Paint
-Magnets – Round, Square
–Mod Podge & Paint Brush (If magnets don't have adhesive.)
-Fabric
-Pencil
-Scissors
–Leather Lace
How to make it:
-Cut string from tin plaque and spray paint if desired.
-Trace magnets onto fabric and cut out shapes.
-If magnet already has adhesive, peel off backing and press fabric on. If magnet does not have adhesive, apply a thin layer of modpodge then press fabric on and let dry.
-Attach leather lace to top holes in tin.
-Hang it up and add some inspiration!

And in case you're interested – here's a link for the 2018 Calendar.
-Caitlin