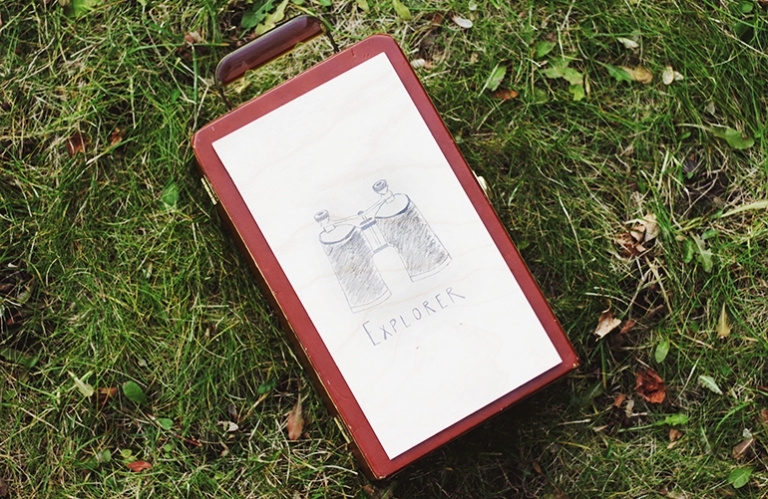 Did you ever see the Child's Activity Kits that Anthropologie used to carry? They are so incredibly adorable! I decided to make a little explorer kit of my own to give to Lincoln for Christmas. He may have seen it when he helped me with this shoot but I told him it was a blog project – luckily he said he really, really wanted one for himself!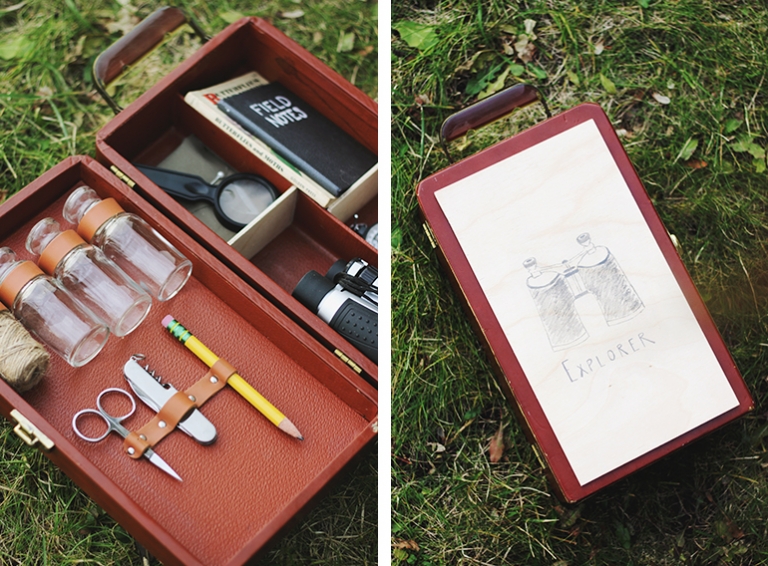 I used a travel bar case that I thrifted to house my activity kit but you could use a normal small suitcase or briefcase instead. I filled it with some string, jars, scissors, pocket knife, pencil, notebook, canvas pouch, butterfly & moth identifying book, magnifying glass, binoculars, compass, flashlight and matches. Of course, you may need to change these items to make them age appropriate for younger kids. I super glued a wood cover (with some thin wood from Michael's) with a drawing to the front of the case as a little cover. You might be able to paint directly on your case depending on the material.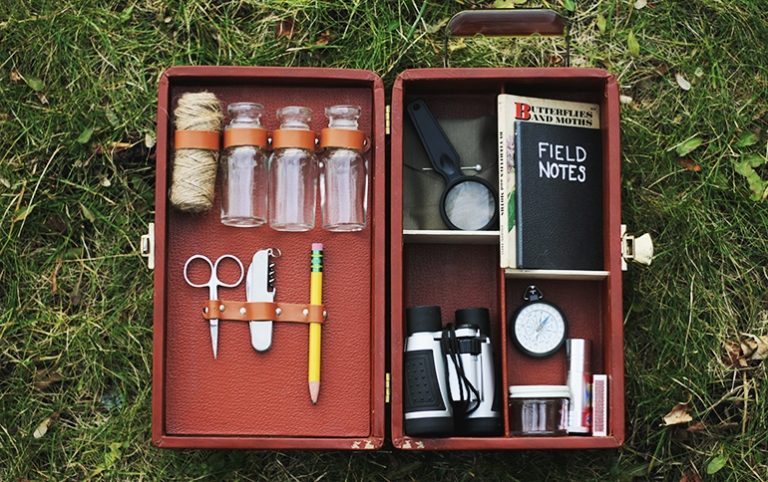 Give it to a little explorer and set them free!
xo. Caitlin