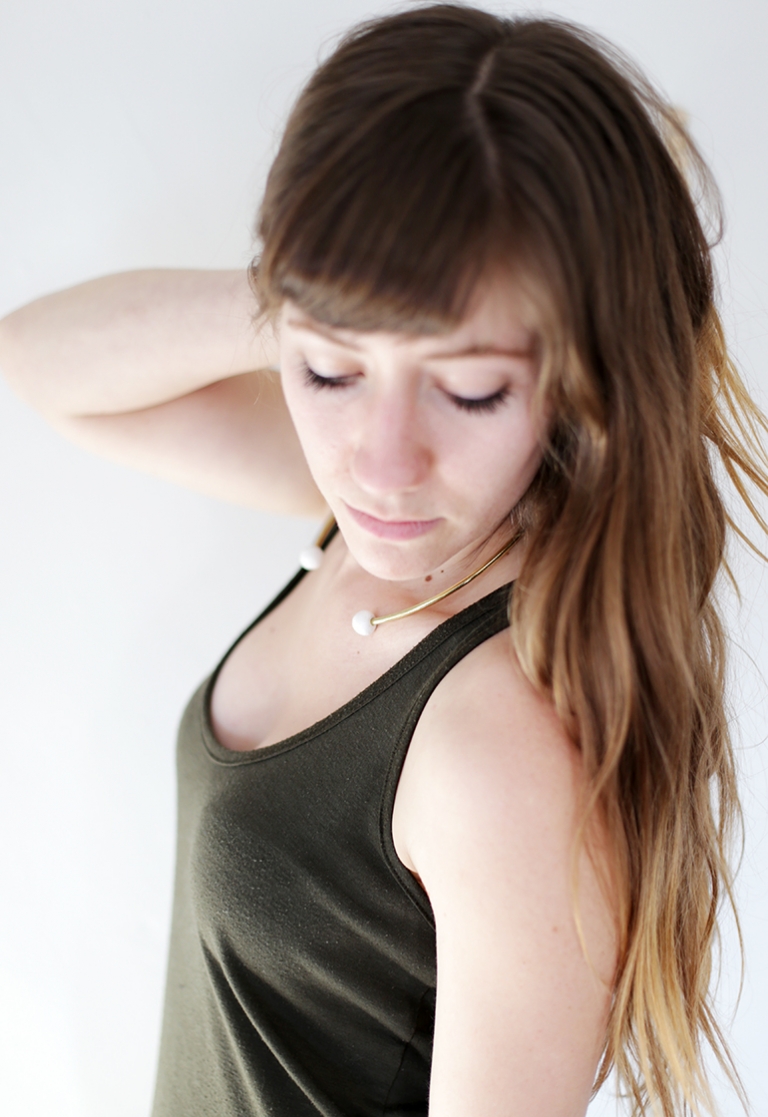 Maybe it's because I grew up in the 90's, but the modern chokers that have become popular in the past few years are really tugging at my heartstrings. I don't think I'd be able to pull off the Chanel style double pearl chokers with the huge pearls but this super simple DIY version with smaller "pearls" is too fun.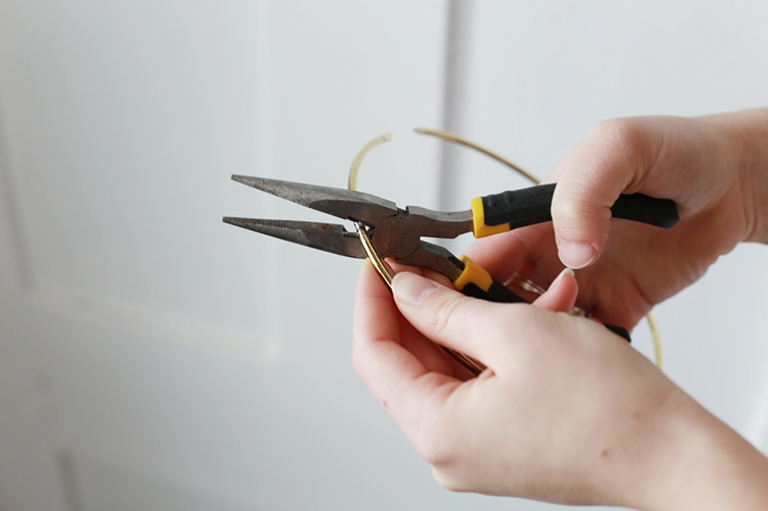 What you need:
–Metal Ring

-Wire Cutter
–Air Dry Clay

-Super Glue
How to make it:
-Use a wire cutter to cut out a section wide enough for your neck to fit through (3 – 4″).
-Roll air dry clay into two small balls, use the ends of the  ring you're using to make a hole going halfway through each ball, and then let dry according to directions.
-Once they're dry, glue clay balls to each end of the wire.
-Let the glue dry and then wear!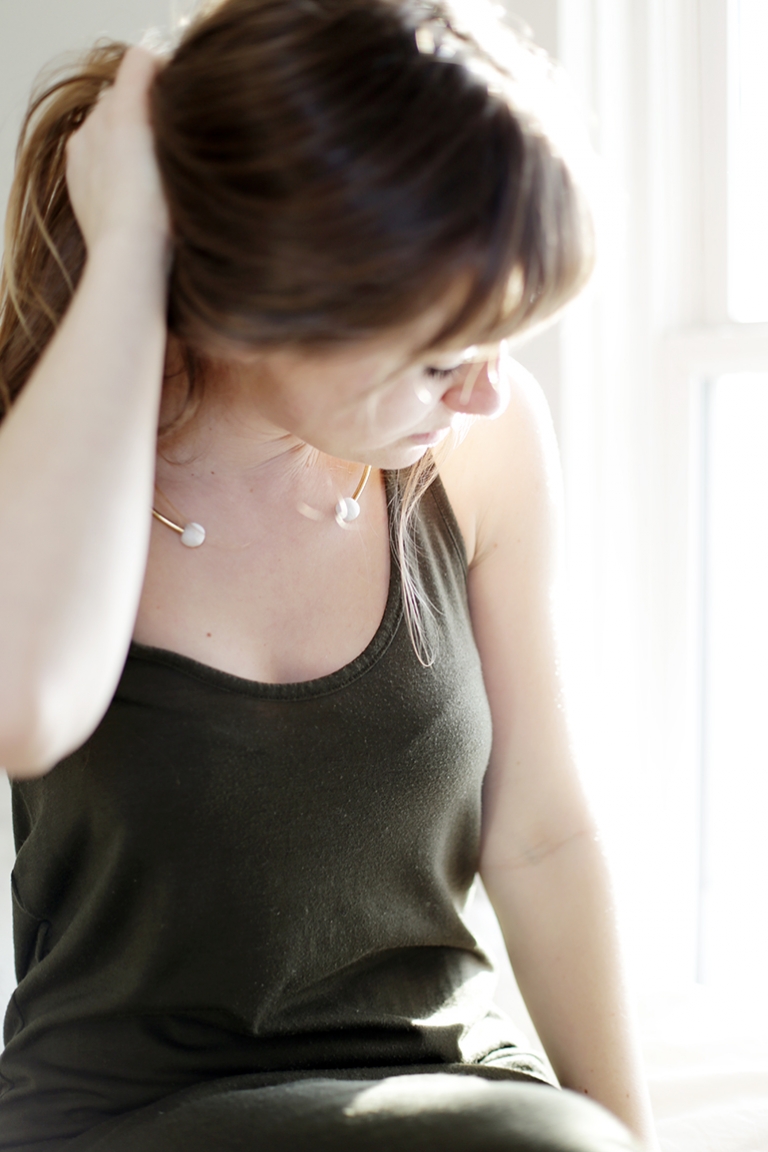 xo. Caitlin