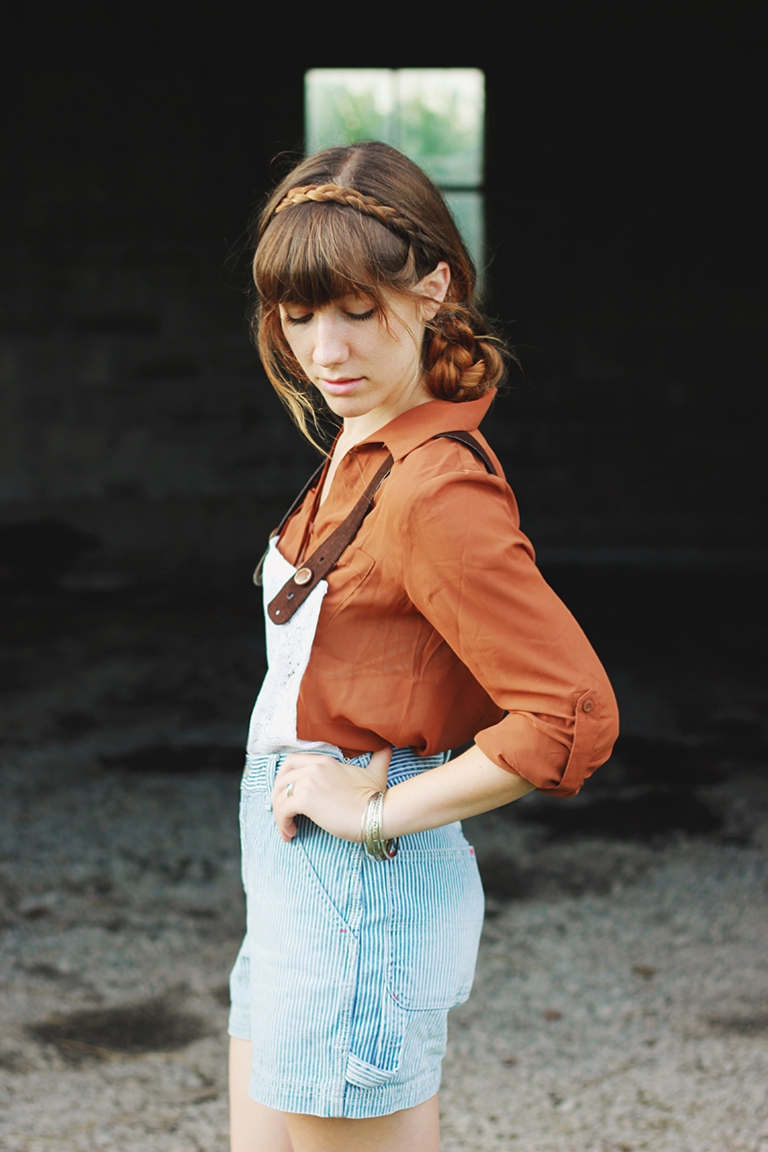 So, overalls… they're the best, right?! But sometimes it's super hard to find a pair that fits you just right. And now we all have a solution for that problem! Take a pair of your shorts that are a little bit big on you and add a little lace & leather to make detachable overalls!

What you need:
-A pair of loose shorts
-Lace
-Sewing machine
-2 old belts or pieces of leather
-2 back loop buttons
-Heavy duty snap fasteners
-Needle & thread
How to do it:
-Get the measurements for how big your lace piece should be. (This was a lot of guessing for me and you should alter it based on what your prefer.) Bottom: measure the top of your shorts while they are lying flat. Sides: try on your shorts and measure from the top of the shorts to where you will want the top to come to (just above mid-chest). Top: hold across your chest and decide how wide you want it – it shouldn't cover your whole chest.
-I decided to use two layers of lace to add some strength. Add about an inch to each of the above measurements and cut it out.
-Fold in and pin 1/2″ seams and sew in place. Trim excess fabric if desired.
-Cut buckles off belts and cut them to an even length. I put a loop back button through a hole in the belt and then hand sewed to the top of the lace section.
-Hand sew heavy duty snap fasteners to the front of the lace and the inside of your shorts. I used five across the front. Make sure they align correctly!
-Then I used two more heavy duty snap fasteners in the back on the outside of the leather and inside of the shorts. You will want to try the shorts on with the front attached before this to see how long you want the belts (if you need to cut them more) and where to attach the snaps.
-Attach and wear them around!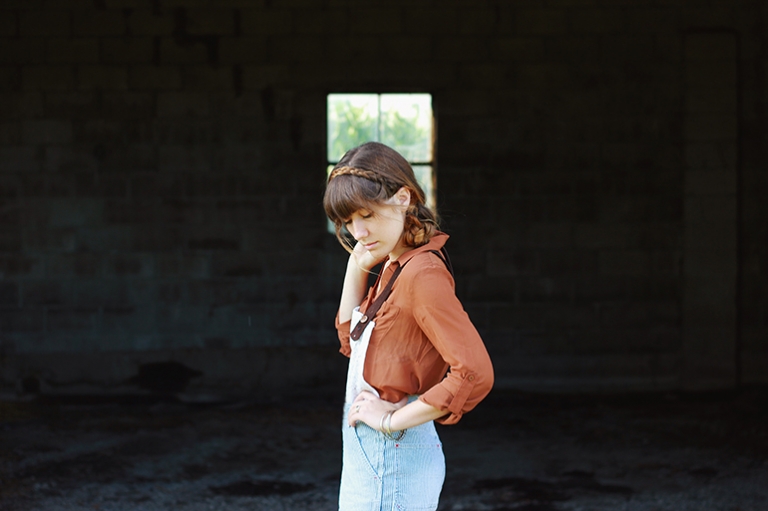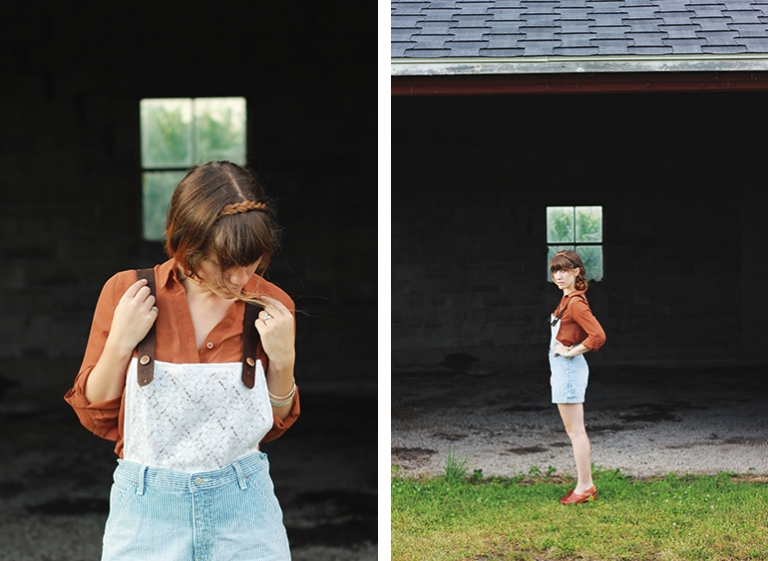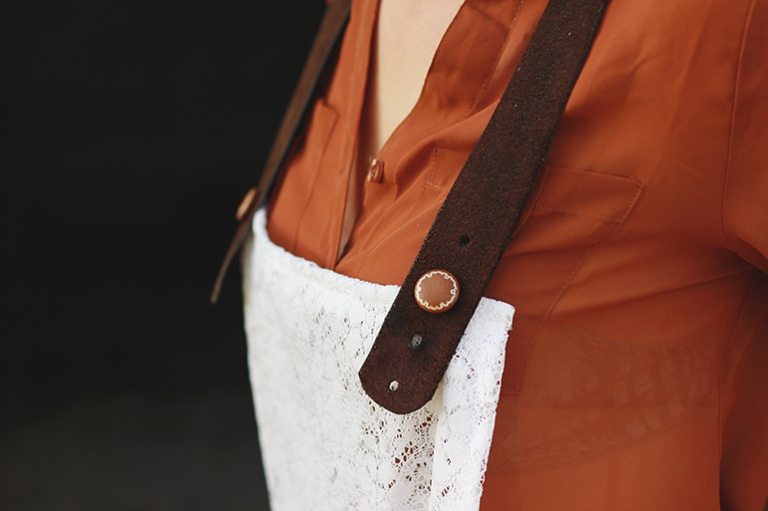 Lincoln wanted to snap a few photos while Manda was shooting these for me…

And little Levi popped in…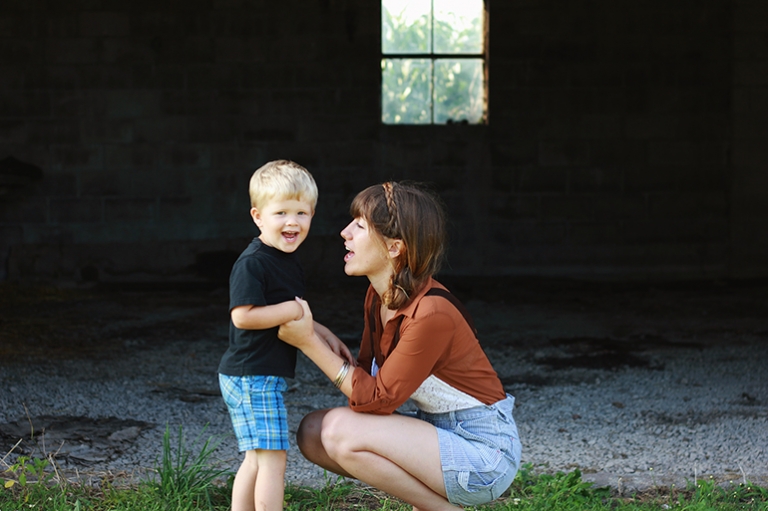 Have a great weekend!
xo. Caitlin