I have been working hard to clean out and streamline my apartment lately. My "dining room"/breakfast nook area off my kitchen had a big table in it that was hardly ever used – the ceiling in there is pretty short so it feels cramped when there's a lot of stuff or people in there. My living room is a better room for hosting so that's where we usually eat when people come over. I finally decided to get rid of the table taking up most of this area and make a little space that I would actually use! I really wanted to make a big version of the hanging table but I knew my landlord wouldn't be thrilled with me drilling more holes in the ceiling. So I grabbed some cinder blocks and whipped up this table. It's the perfect spot for breakfast on lazy days or editing photos on late nights – plus the cinder blocks are great for extra storage and display!

All you need are four cinder blocks (under $2 at Lowe's) and a board cut to size for your space. Stack them and you're good to go!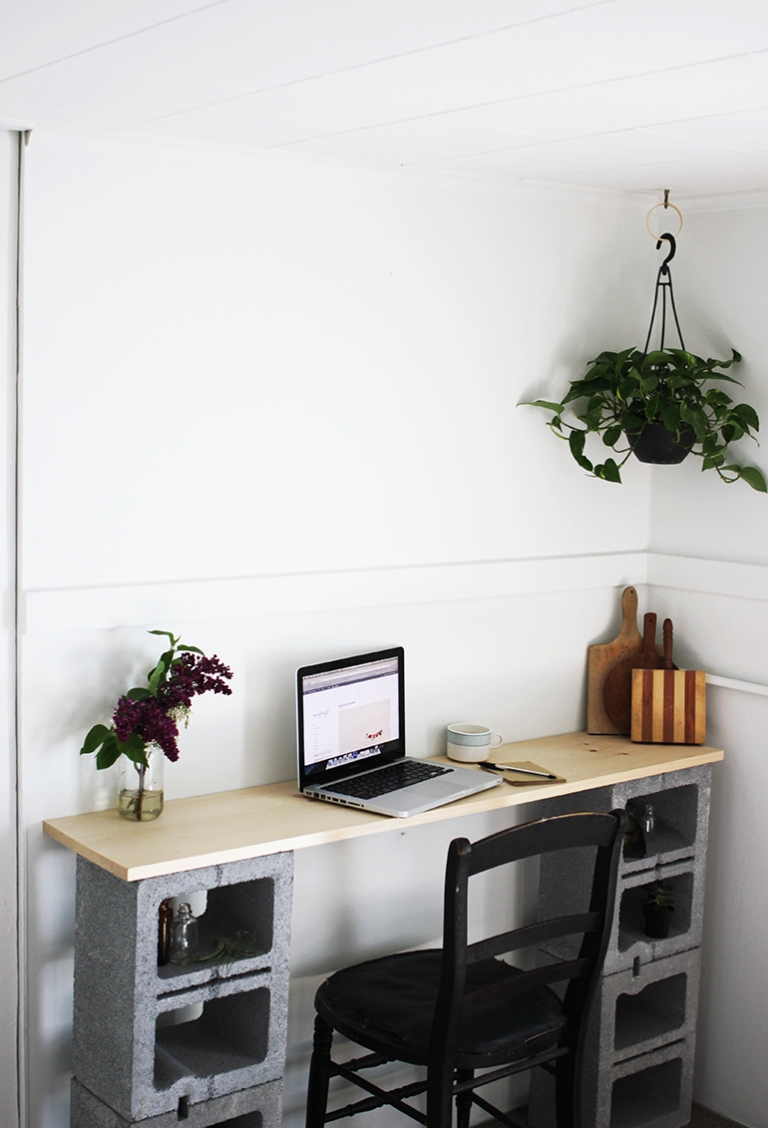 It's super simple and it's perfect for what I need right now! Until I have a house and the space for a big table that my dad will surely build for me… 😉
What do you think about using cinder blocks in your home decor? I'm thinking of making some shelving units using them!
xo. Caitlin