If you don't have big renovations in the works for your home, like a kitchen redo (my dream!), a new living room or a complete yard makeover, little projects and updates are a good way to bring a fresh look to your space while you wait for the day you can tackle those bigger projects. This simple & modern bath mat brings a spa-like feel to your bathroom and is an easy enough project to tackle over a weekend! We chose cedar because it's an affordable water-resistant wood, that's also soft, so it's great for stepping on; teak would also be a great choice if your budget is a little higher. Wood bath mats might take a bit to get used to (think of stepping on them as a mini foot massage!), but the clean, modern look definitely wins us over!

DIY Cedar Bath Mat
Materials Needed:
– cedar board – 1x6x10
– circular saw
– table saw
– measuring tape
– pencil
– sand paper
– wood glue
– nail gun (or hammer & nails)
– teak oil (or another kind of water-resistant finish)
– paint brush & rag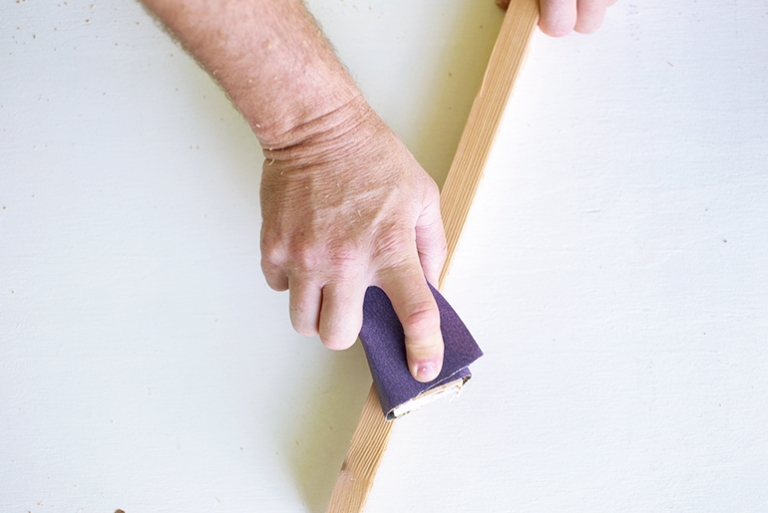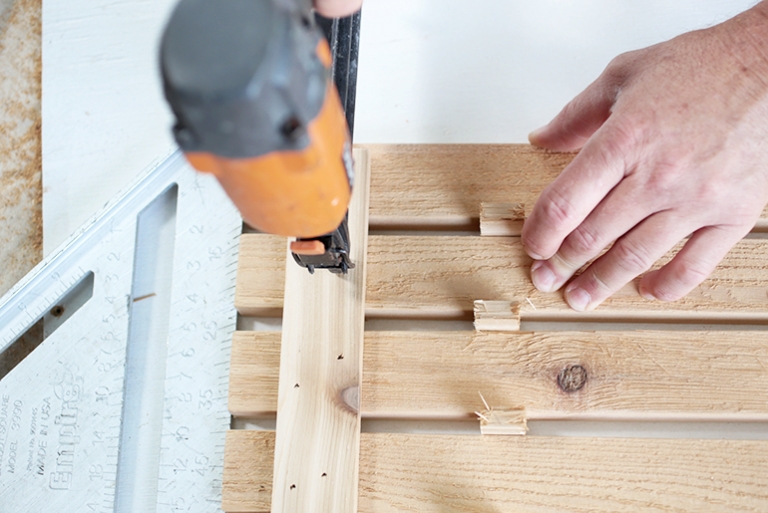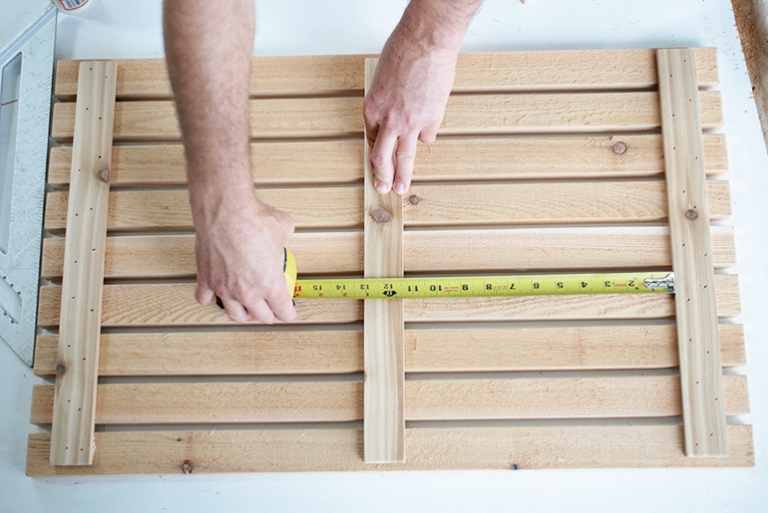 Directions:
Cut board into 30″ pieces using circular saw. Cut three of the 30″pieces to width (for slats), 1.75″ on the table saw. Cut the three support pieces from the renaming wood – ours are 1.75″ wide, 3/8″ thick and 18″ long. Sand all the pieces. Arrange wooden slats as you'd like your mat to look, with the bottom side of the wood slats facing up. We spaced our slats 3/8″ apart. (To make spacing easier, make 3/8″ spacers out of scrap wood). Place a dab of wood glue on each slat, one inch from the edge. Place a support piece over the glue and nail down, keeping the ends of the slats even. Repeat on the other end and with the center support piece. Let the glue dry. Once glue is dry, apply finish, following manufacturer's instructions.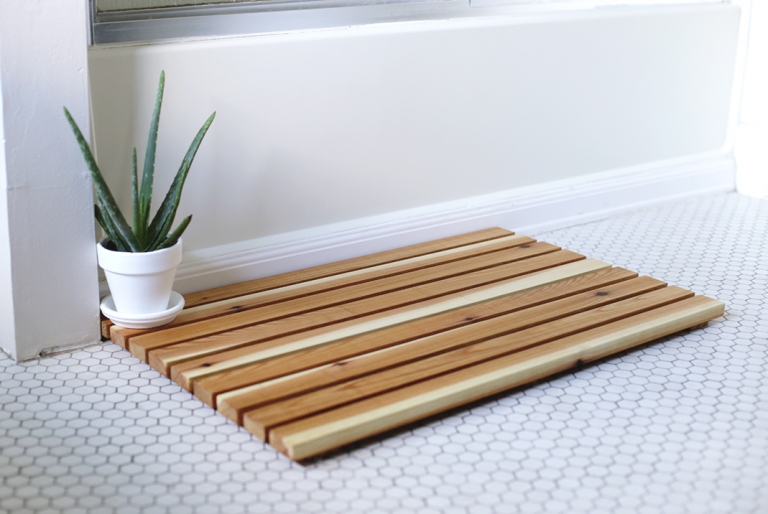 -Manda