Well folks, it's September! We aren't sure how summer flew by so fast but we're pretty excited for apple cider, bonfires, crisp leaves, and cozy sweaters… bring it on fall! Our September Michael's Makers challenge is perfect to kick things off with some fall decor that you can leave up all season!
What you need:
–Craft Pumpkin
-Acrylic Paint
-Paint Brush (Using a brush with slightly harder bristles will help get more of the brushstroke look.)
How to make it:
Simple! Try a few out on a scrap piece of paper and then just go for it! Make sure you don't have too much paint on your brush – it helps to dab it on some paper before brushing it on the pumpkin.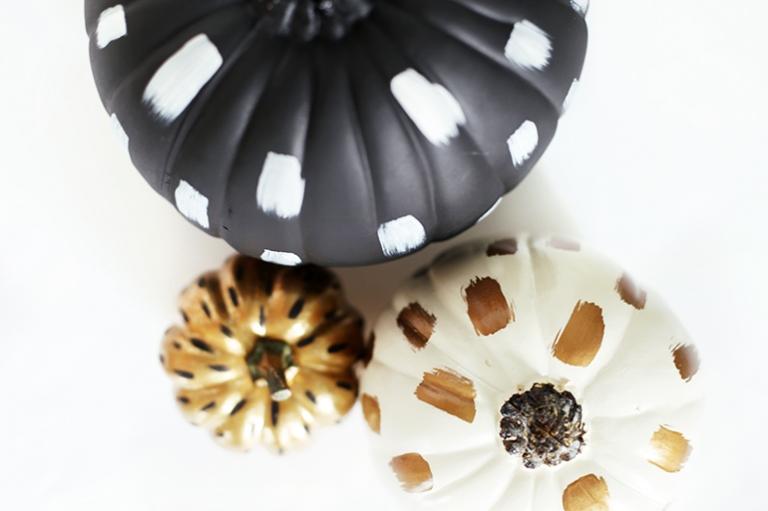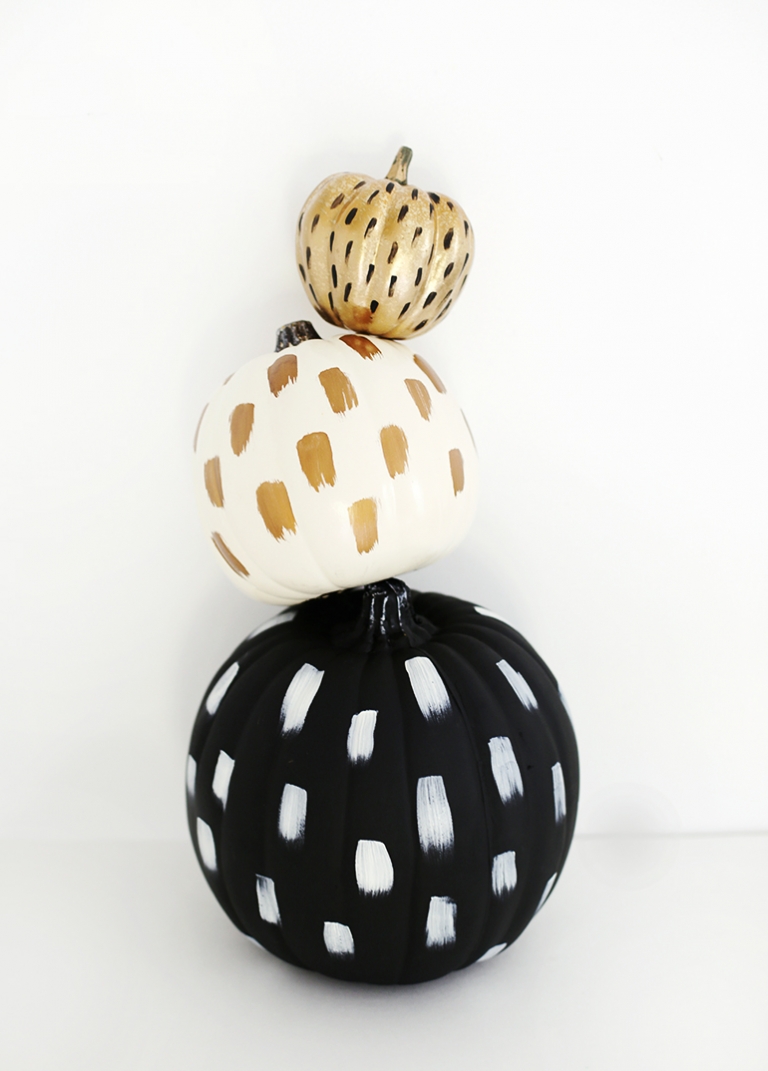 xo. Caitlin & Manda
And if somehow brushstroke pumpkins aren't for you, check out all of these beauties.