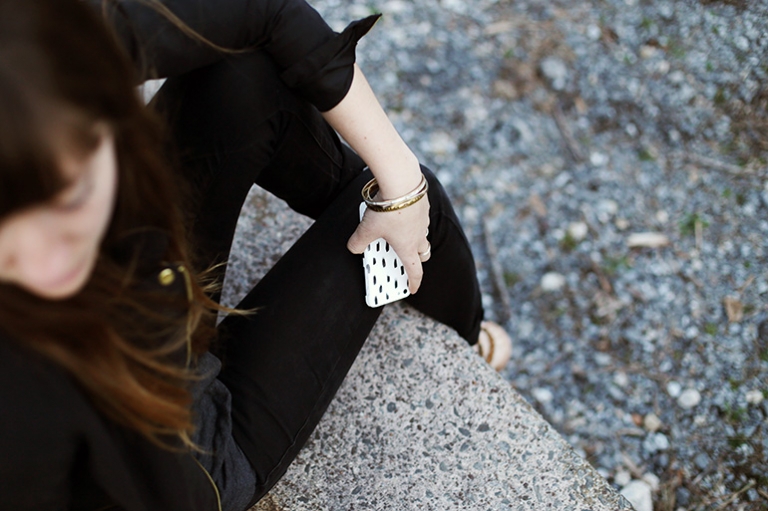 We've made a few phone cases this year and now I feel like I need to make a fresh one each season. Since spring finally seems to be here to stay, (I saw tiny green buds on a tree that I passed while running this morning!) it's time for a new phone case! I've been loving simple brushstroke patterns lately so I thought it would be a perfect pattern to spruce up a new phone case. And now someone is going to have to stop me from swiping my paint brush across everything I own!

What you need:
-White Phone Case
-Black Paint
-Paint Brush
–Mod Podge
How to make it:
-Dip paint brush in the paint, dab off some paint, make quick small brush strokes across the phone case.
-Let paint dry.
-Coat in ModPodge.
-Let dry completely before use.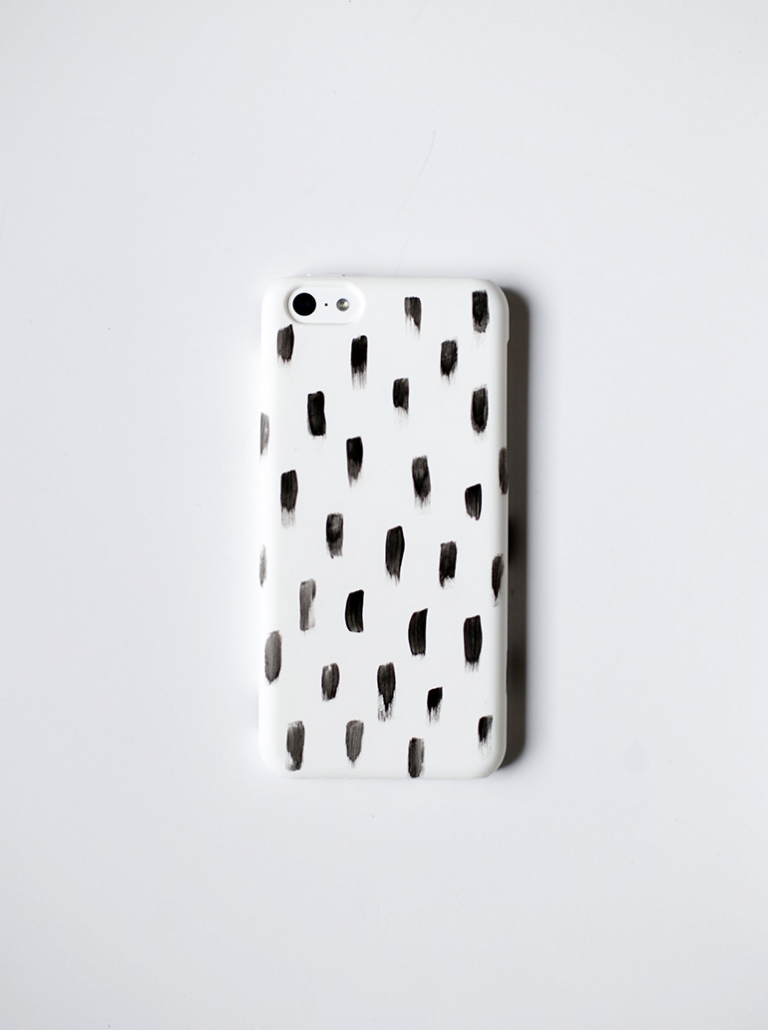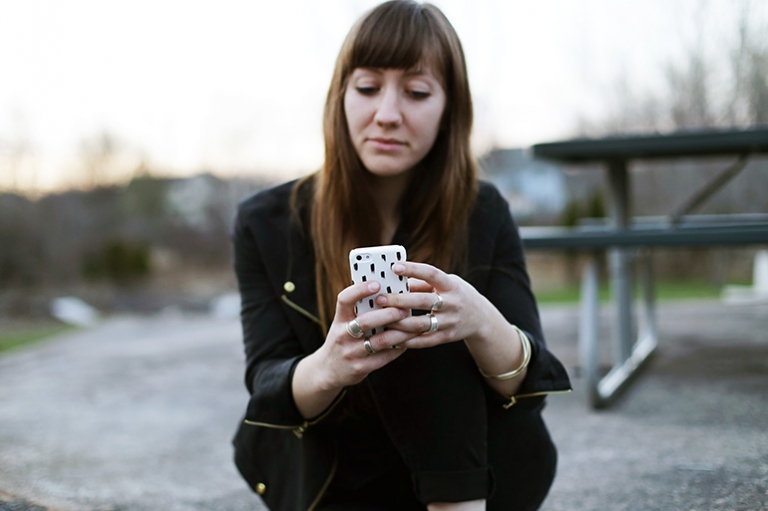 If this isn't your style, try a marbled phone case or a pressed flower phone case!
xo. Caitlin