A few months ago I noticed a few different basket towers online that I really liked the look of and thought they would be cool to use to display a bunch of plants, of course. As I was planning and building my own version I realized it would be perfect for our entryway to hold all the winter accessories we'll need to survive the long winter season. I've been seeing people's stories on Instagram of fresh coatings of snow and I'm just NOT ready! But unfortunately, the snow can't be stopped around here so I figured a fresh DIY project might soften the blow a bit… ha! I love the set up of this and that I can still sneak a plant in… because what is the purpose of a DIY project if it doesn't somehow incorporate plants. Haha!
What you need:
-1″x2″x6′ furring strip
-1/2″x48″ dowel
-Tape measure
–
Miter saw
-Drill
-18″ wood round for base
-Two
1/4″x4″ lag bolts
-Six white cup hooks
-Three
wire baskets
(*I bought these and painted them white.)

How to make it:
-Cut furring strip in half using miter saw.
-Measure and cut three 15″ pieces of dowel.
-Make marks centered along the 2″ side of each furring strip at 4″, 14″, and 24″ from the top.
-Drill out a hole at each of these marks that your dowel will fit tightly through. *Try it out on a piece of scrap wood first.
-Position furring strips 13″ apart on the bottom of the wood round and measure and mark out the center of the furring strip.
-Use a large forester bit to drill about 1/4″ deep.
-Drill the rest of the way through using a drill bit slightly smaller than the lag bolt.
-Predrill the center of the base of the furring strips.
-Attach furring strips to the base using the lag bolts.
-Slide dowels in place.
-Screw cup hooks about 2″ apart in the center of the dowels and hang the baskets.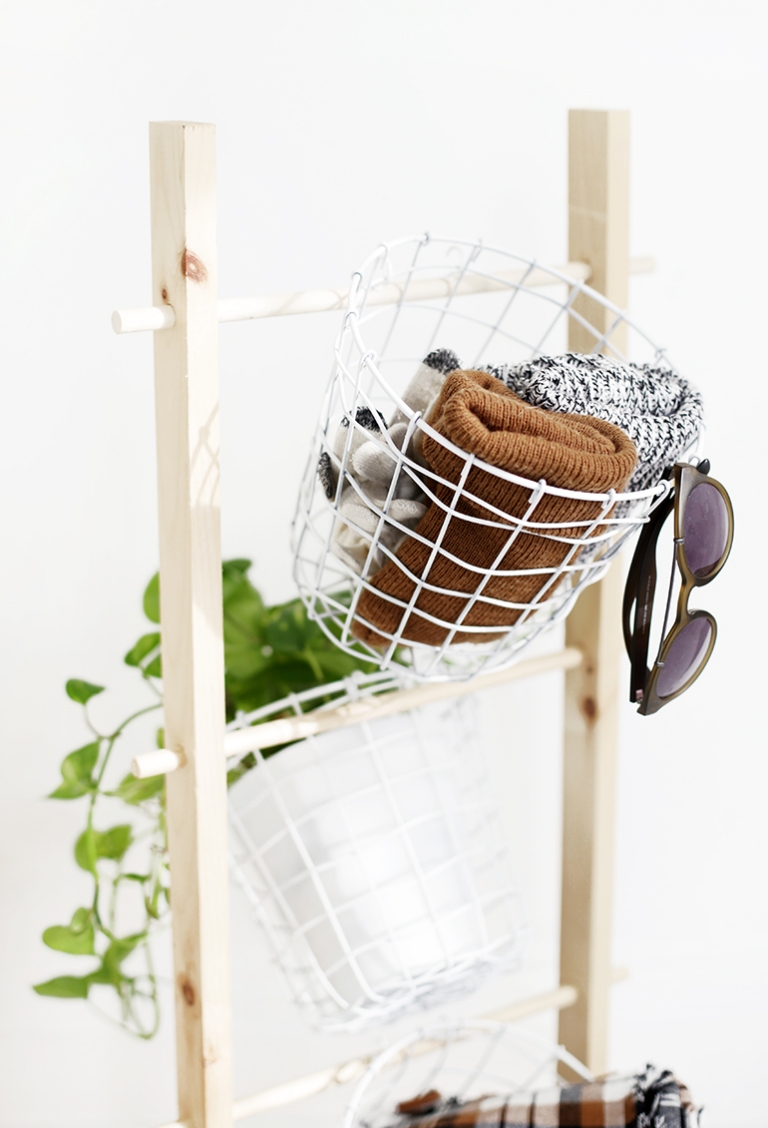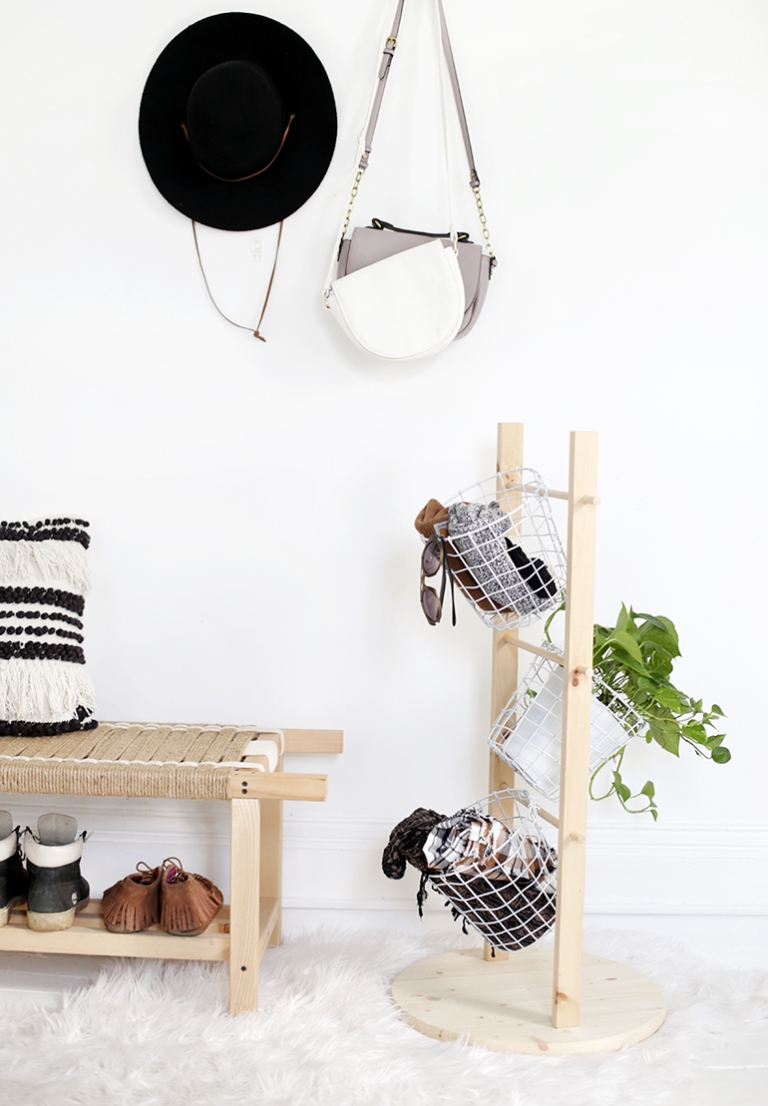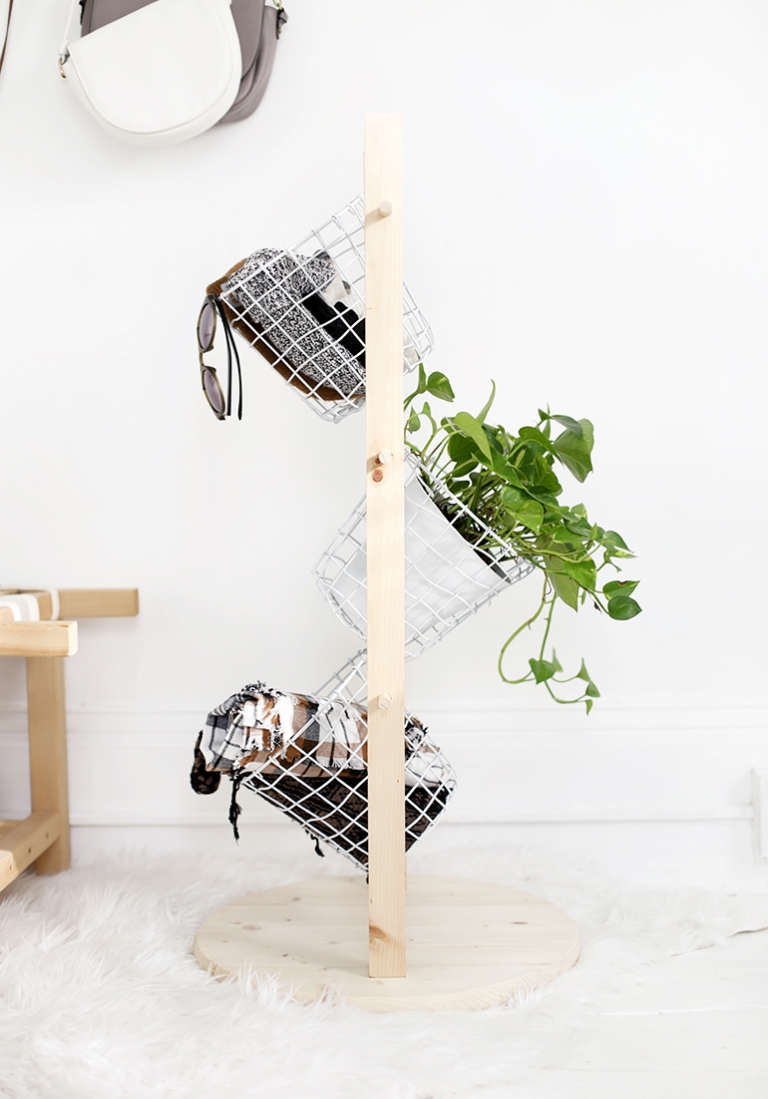 -Caitlin