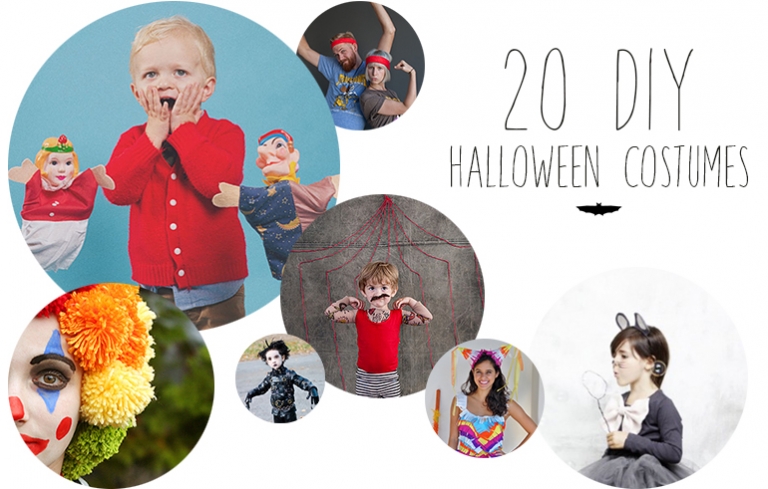 Dressing up is probably one of the greatest things ever. I'll never get too old for it. And Halloween is amazing for that very reason. You can come up with and try to put together crazy, unique costumes and wear them out without people thinking you're insane. Here are a few ideas to inspire you if you haven't decided on what to be this year!

This Mr. Rogers costume… is killing me! I'm obsessed. Oh Happy Day.  |  Ragdoll Costume. A Beautiful Mess.
Mouse. Déguisements D'enfants.  |  Madeline. Erica Holland.
Strongman. Oh Happy Day.  |  Alice in Wonderland. Misha Lulu.

Pompom Clown. Lisa Storms.  |  Mary Poppins. Keiko Lynn.

Goldilocks and the Three Bears. A Beautiful Mess.  |  Where the Wild Things Are. Nicole Hill.

Edward Scissorhands.  |  Piñata. Camille Styles.

Mushroom. Déguisements D'enfants.  |  Dwight Schrute.

Pacman. Julie Ann Art.  |  Camp Counselors. Say Yes To Hoboken.

Shooting Star. Camille Styles.  |  Vincent Van Gough.

Lumberjacks. Do you recognize them… 🙂  |  Miley Cyrus. Brit+Co. (Ha! I couldn't resist.)
Hope you found a few that inspired your next costume!
xo. Caitlin