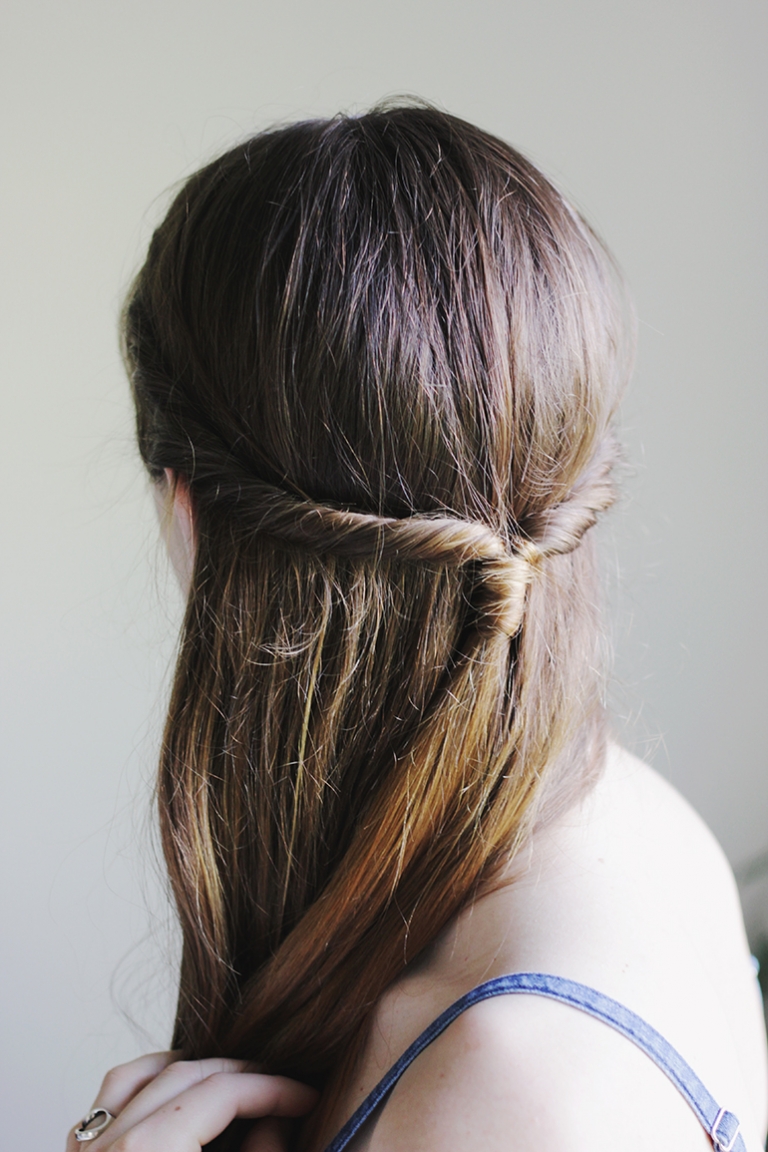 I decided three years ago that I really wanted to grow my hair out – I hadn't let it grow past my shoulders since I was 14. Since that day, I haven't cut my hair. Seriously. Besides my bangs, I haven't even trimmed it! Which leaves me with a very long head of hair that is split ends 50% of the way up… So excuse the crazy frizziness and obvious split ends you'll see in this post – I promise I'm getting it trimmed soon!
I've been trying to find some simple ways to pull back my hair now that we're feeling some heat around here. And this is about as difficult of a hairstyle that I'm able do on myself. My cousin, Tori, always has to do my hair for me if I want it to look nice. But I love this simple twist and the nice face-framing crown look to it.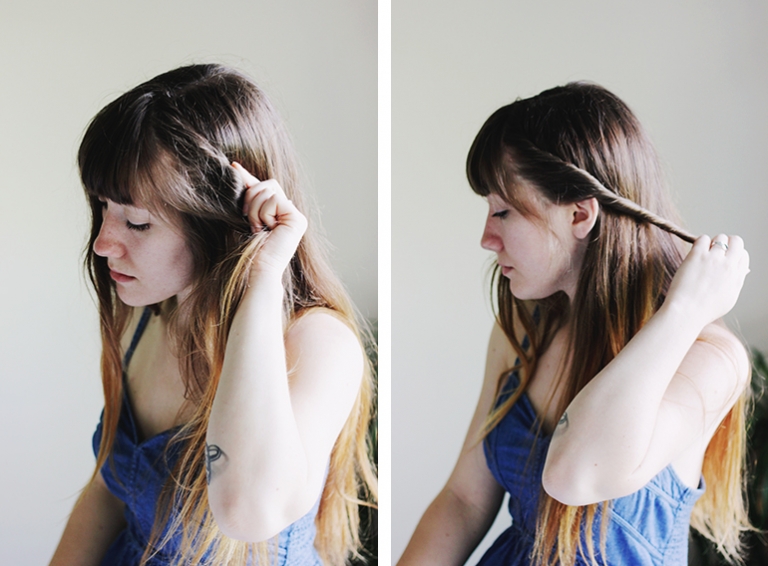 How to do it:
-Part your hair down the center. On one half, start twisting your hair tightly away from your face.
-Continue twisting in hair until your get to your ear and then stop pulling in hair and just twist the remainder and clip in place.
-Repeat with the other side and then remove the clip and use an elastic band to hold them together.
-Take a small section of hair from the ponytail you just made and wrap it tightly around the elastic to hide it. Take the end and tuck it down through the elastic on the back side of the ponytail.

xo. Caitlin