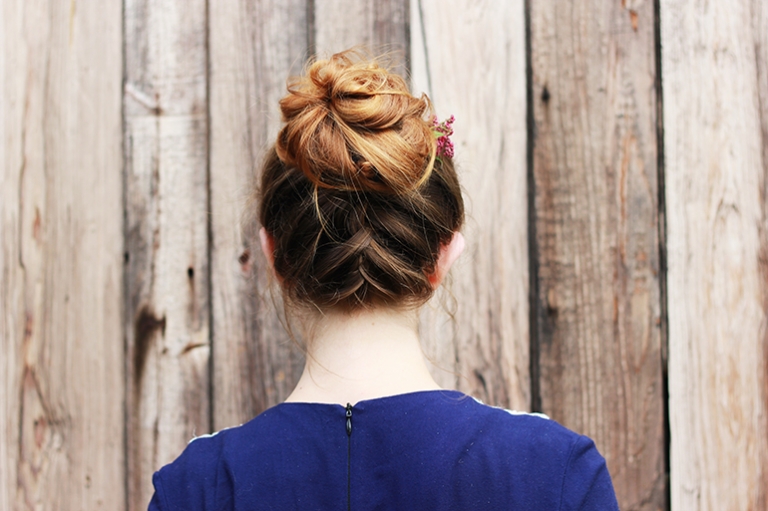 It's the perfect season for some easy, messy updos. Here is a quick tutorial for an upside down french braid bun to throw together for a lovely summer day:
-Flip your head upside down and brush your hair out.
-Grab a section of hair at the nape of your neck.
-Separate into three equal sections.
-Start french braiding up the back of your head and continue most of the way up.
-Tie off with a thin hair tie.
-Pull the rest of your hair into a high pony tail and then twist it around to create a messy bun, secure with a strong hair tie.
-We chose to pull out some hair from the front of my head before making the bun so that we could add a couple extra braids. We simply braided them, wrapped them around the base of the bun and bobby pinned in place.

Go try it out!
Caitlin