I don't know about you, but I'm trying to get my fill of eggnog before it disappears until next year!  These scrumptious pancakes are the perfect way to do that. This may have been the first time I've ever made pancakes from scratch and let me just say, they were dang good! (Nothing I make ever turns out well even if I follow a recipe.) So these are foolproof!

Eggnog Pancakes
Ingredients:
1 1/2 cups flour
3 1/2 tsp baking powder
1 tbsp white sugar
1 tsp salt
1/2 tsp nutmeg
1/4 tsp cinnamon
1 1/2 cups egg nog
1 egg
3 tbsp melted butter
Mix together dry ingredients in a large bowl. Pour in the eggnog, egg and melted butter; mix until smooth.
Heat an oiled frying pan over medium high heat. Scoop the batter onto the pan and brown on both sides. Serve hot and top it with some warm salted caramel sauce. You can find the recipe for Manda's salted caramel sauce here.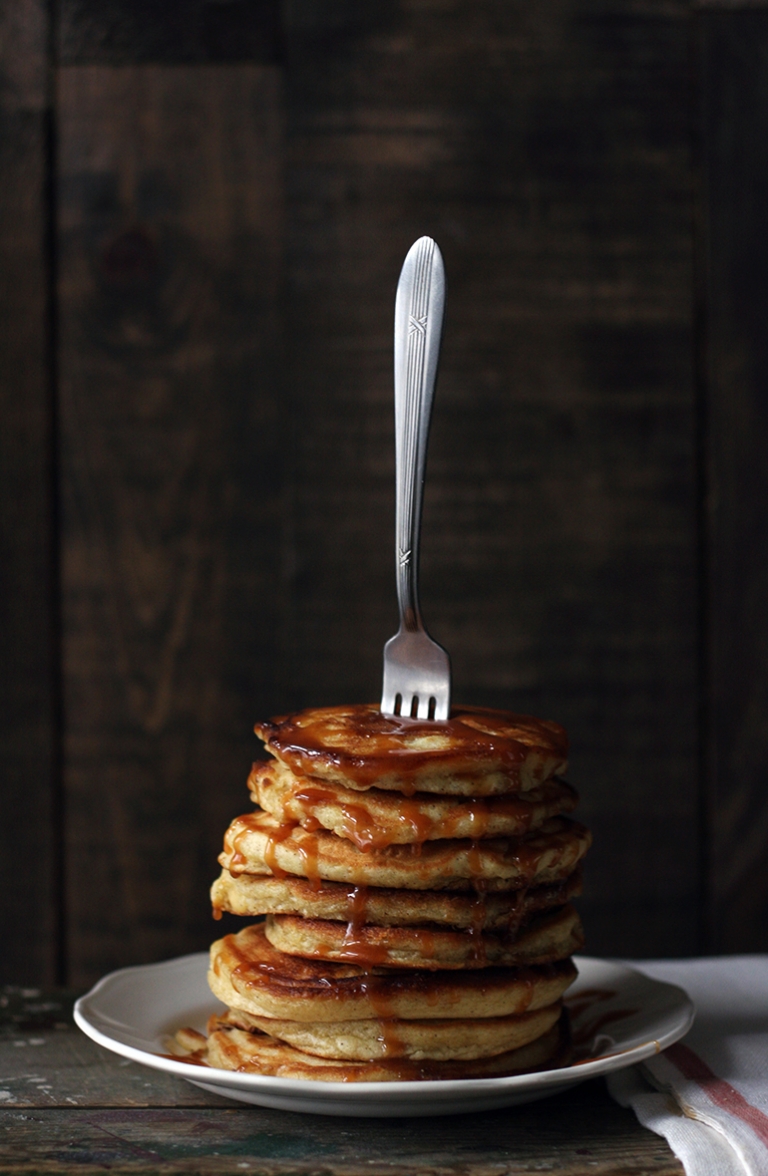 These would make the perfect treat for Christmas morning. *Hint hint Manda.
xo. Caitlin