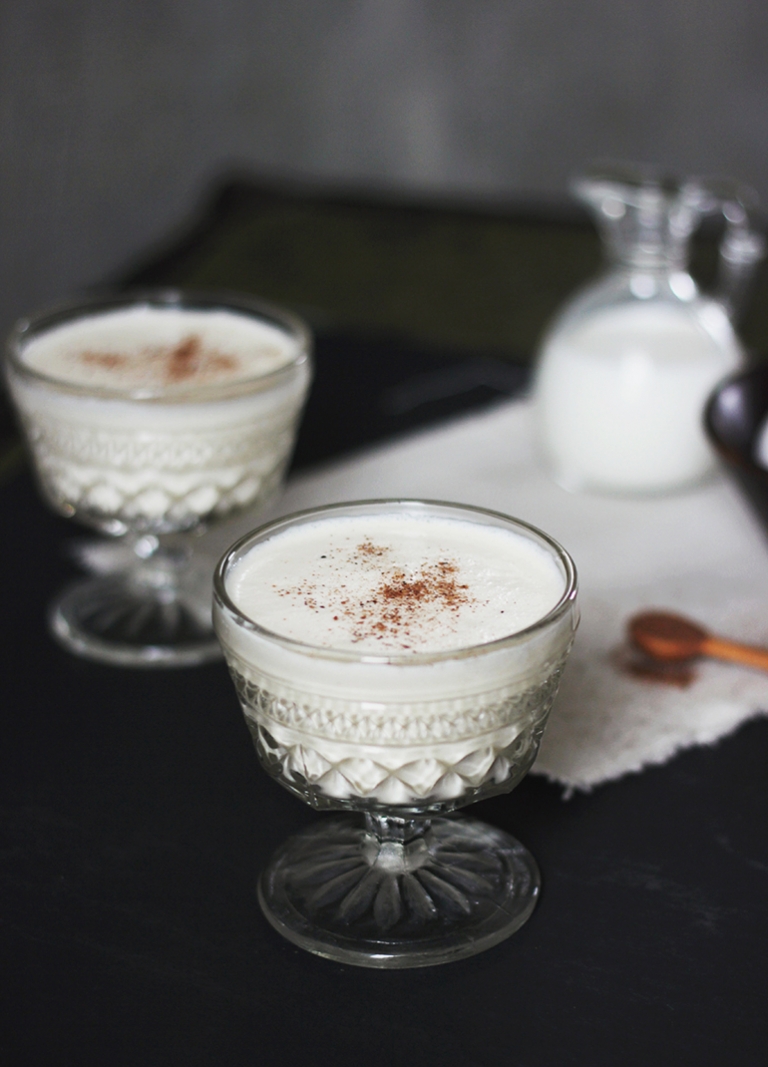 All year I look forward to eggnog season – I have to buy a half gallon immediately when I see them out on the shelves. I was a bit nervous to try my own recipe but my love of eggnog convinced me I should just go for it! This stuff is frothy, creamy deliciousness. The taste and texture is quite different from store bought eggnog. Still super tasty just in its own way.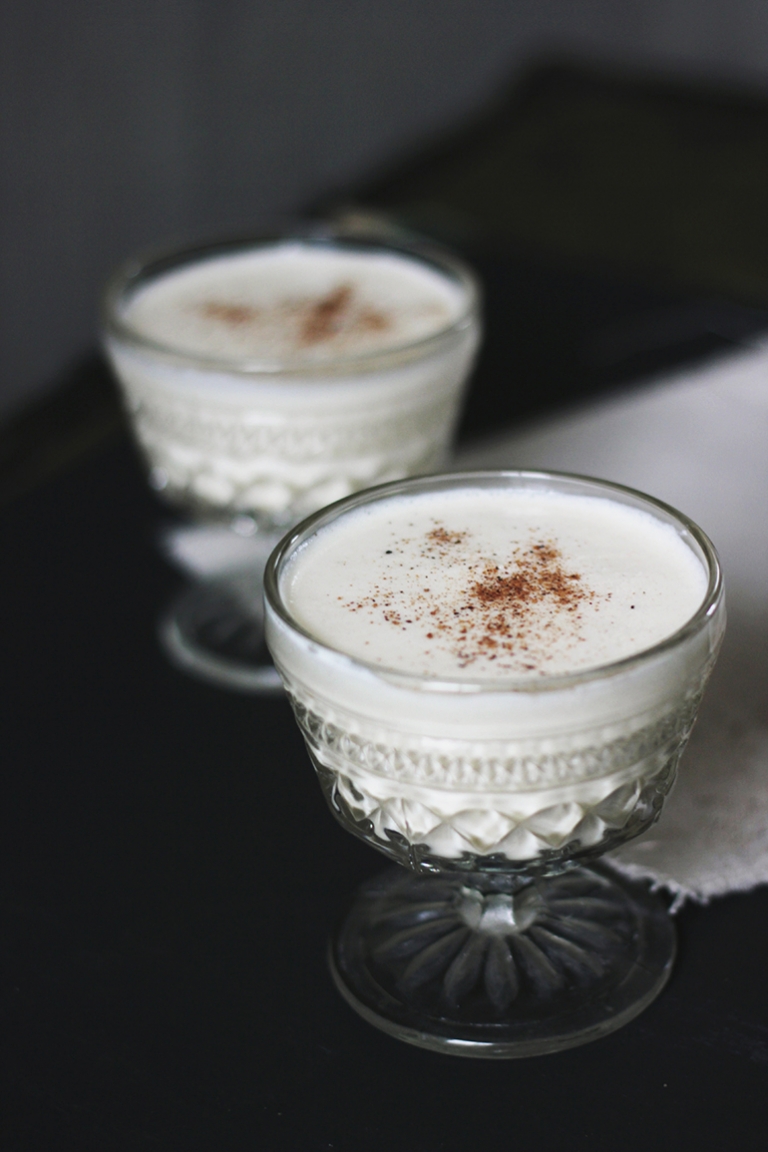 Homemade Eggnog
6 whole eggs
3/4 cup sugar
1/8 tsp salt
2 cups whole milk
2 1/2 cups heavy cream
1 tsp nutmeg
1 tbsp vanilla
2 egg whites
Combine the 6 whole eggs, sugar, and salt in a mixing bowl and whisk together. Heat 2 cups heavy cream, all of milk, and 1/2 tsp of nutmeg in a large saucepan over medium-low heat. When the cream and milk are hot, ladle about 1 cup into the egg mixture and whisk to incorporate. (This will help prevent eggs from cooking into scrambled eggs!) Pour the entire egg mixture into the hot cream mixture, and continue to cook, stirring continuously, until the mixture thickens. (5-10 minutes.) Remove the pan from the stove and strain immediately through a fine-mesh sieve. Allow to cool before proceeding.
Add the vanilla and second 1/2 tsp of nutmeg to the eggnog and stir well. Beat the 2 egg whites to soft peaks in a clean mixing bowl and fold them into the cream/egg base. In a separate bowl, beat the remaining 1/2 cup heavy cream to soft peaks, and fold them in as well. Cover and refrigerate until chilled. Garnish with nutmeg.
Recipe slightly adapted from Food Network.
Obviously, you must be very careful when preparing eggnog and use necessary precautions when preparing something with raw eggs. Use pasturized eggs if you are nervous about salmonella or are serving to children. Here are a few tips for making homemade eggnog safely.
xo. Caitlin