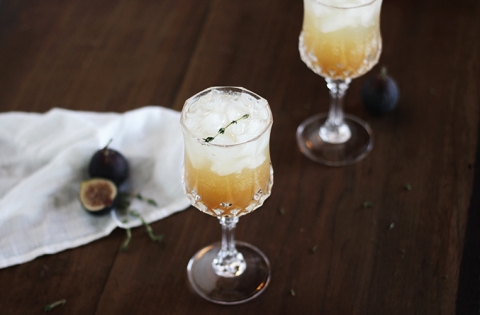 This sweet simple mocktail is what we served at our Fern & Fig Backyard Gathering. Take advantage of the last few weeks of fig season and mix up a few of these tasty drinks!

Fig & Thyme Fizz
1/2 Fresh Fig
1 Tbsp Thyme Simple Syrup
1 Tbsp Orange Juice
2 Tbsp San Pellegrino Sparkling Orange
Club Soda
Ice
Muddle fig with thyme syrup and orange juice. Shake with ice until cool then strain mixture into glass. Fill glass 1/2 full of crushed ice. Add San Pellegrino and then top off with club soda.
To make the thyme syrup, combine 1 cup water, 1 cup sugar, 6 sprigs of thyme in a saucepan over medium heat. Bring to a boil, or until sugar is completely dissolved, stirring occasionally. Remove from the heat and let infuse for 10 minutes. Strain out thyme and transfer liquid into a jar and let it cool completely.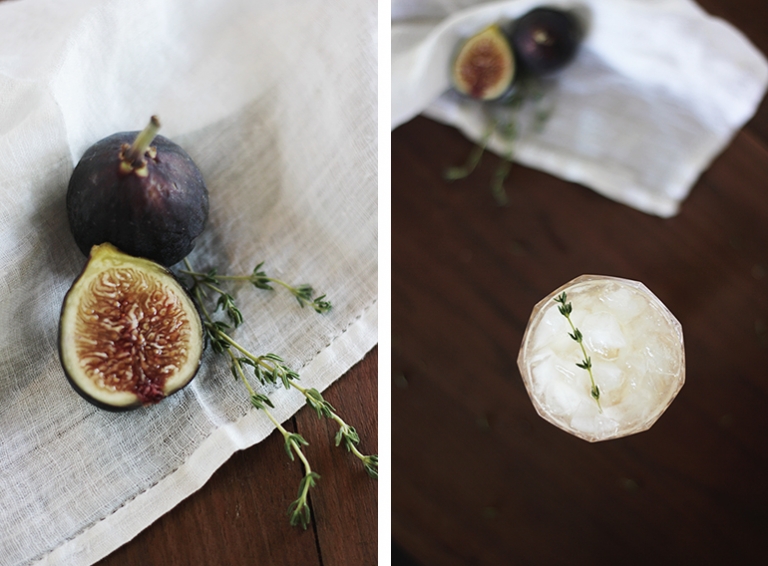 xo. Caitlin