These bars are one of my favorite desserts! After making them and taking my photos, and finally getting to eat one I thought,
man, I do not make these enough
! (So many treats, so little time – ha!) I love lemon desserts and these are the perfect blend of lemon-y sweetness with a little kick of tart! And it's on a shortbread crust, so it really couldn't be more perfect. I love to take these to spring gatherings (Easter/babies showers/bridal showers) – they're always a hit!
Creamy Lemon Bars
Shortbread Crust:
1/3 cup unsalted butter, softened
1/4 cup powdered sugar
1 teaspoon vanilla
3/4 cup flour
Filling:
4 ounces cream cheese, softened
1 cup granulated sugar
1 egg + 1 egg white
2 tablespoons flour
2 teaspoons lemon zest
3-4 tablespoons lemon juice (I like a good amount of lemon juice in mine)
powdered sugar for dusting on top
Preheat oven to 350°F. Line an 8×8 pan with parchment paper (or line pan with foil and spray with cooking spray), set aside.
Blend butter, powdered sugar and vanilla in a medium bowl with pastry blender until well combined. Gradually mix in 3/4 cup flour. Press onto bottom of prepared pan. Bake 10-12 min.
Meanwhile, beat cream cheese and granulated sugar in medium bowl with mixer until well blended. Add egg and egg white, beating well. Add the 2 tablespoons flour, lemon zest and juice; mix well.
Pour cream cheese mixture over crust. Bake 22-25 minutes or until center is set. Cool completely.
Sprinkle with powdered sugar. Keep refrigerated. (I think this tastes best chilled for a bit)
Adapted from Kraft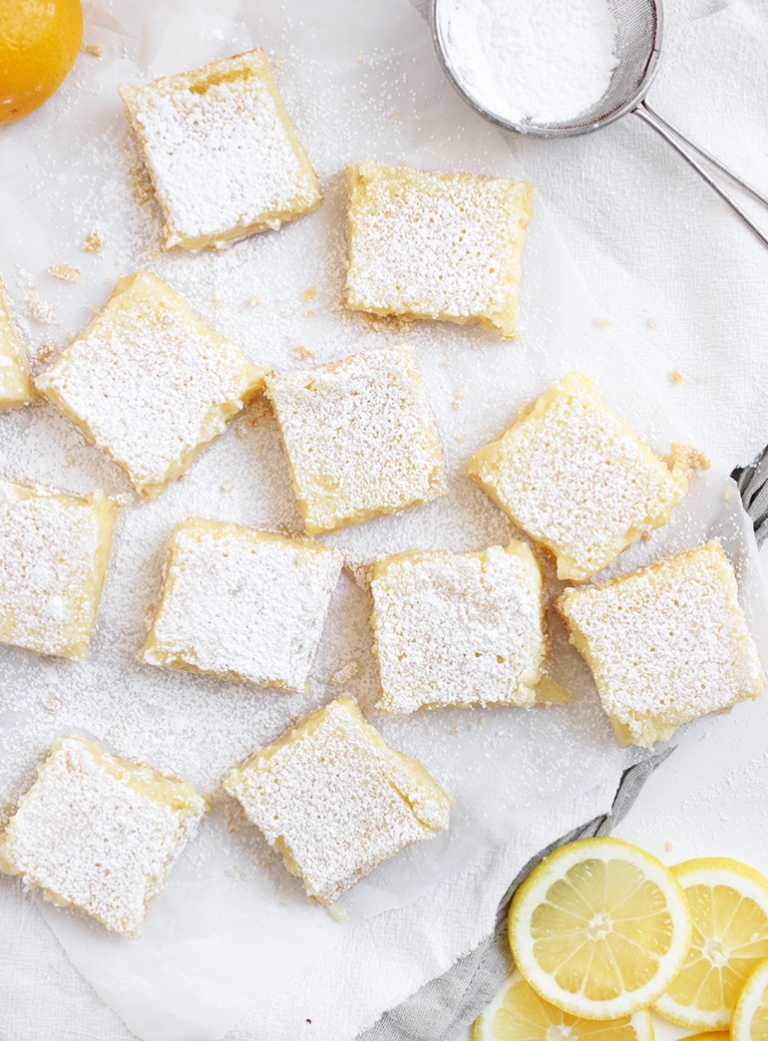 -Manda