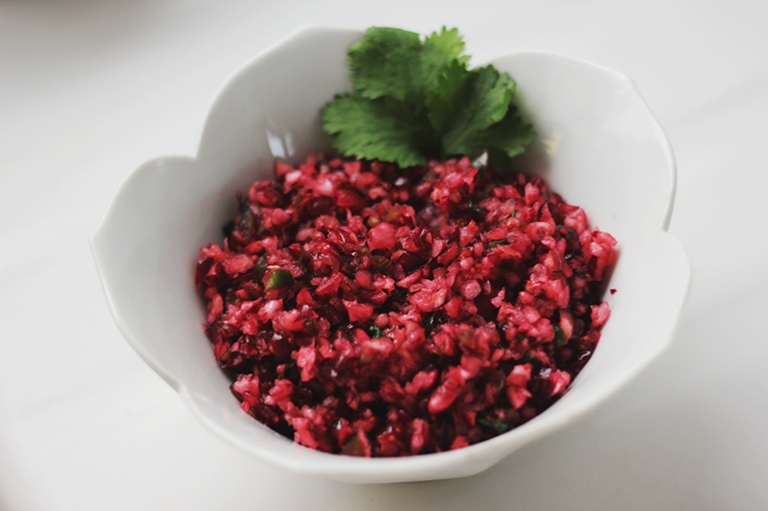 Have some fresh cranberries left over from your Thanksgiving Day feast?! Whip up some of this incredibly yummy salsa! Seriously. I've never been one for the fruity salsas but this fresh, crisp salsa has got me hooked – it's got the perfect amount of spiciness to it. I made a big batch of it for friendsgiving dinner on Wednesday and I've been eating the leftovers nonstop since then!
Cranberry Salsa
12 oz bag of fresh cranberries
2 jalapeños
Bunch of green onions – I had about 6 in the bundle
1/2 cup sugar
1 tbsp olive oil
1/2 squeezed lime
Bunch of cilantro
Pinch of salt
Seed and roughly chop the jalapeños. Combine cranberries and jalapeños in a food processor and pulse until coarsely chopped. Transfer chopped mixture to a bowl. Cut the lighter parts of the onions into small pieces and add to the mixture. Add sugar and olive oil and mix together. Add lime juice, chopped cilantro and salt to taste.