These bars are one of my very favorite treats. They are simple and quick to whip up and they taste delicious! Buttery, gooey, coffee-y – just perfect! Almost every Monday I take a treat into work with me – they've dubbed it "Manda Monday" – and the Mondays I decide to "take off" and not take a treat are greeted with great disappointment…I think I'm almost on the verge of getting fired when I don't show up with a treat. Anyhow, these are one of my Monday staples. When I want something delicious that doesn't require a lot of effort – these are my go-to. Plus, Terri loves them just about as much as I do, so I know at least one other person at work won't get tired of me bringing this in! And what Monday doesn't need to start off with a treat that has a kick of coffee in it?!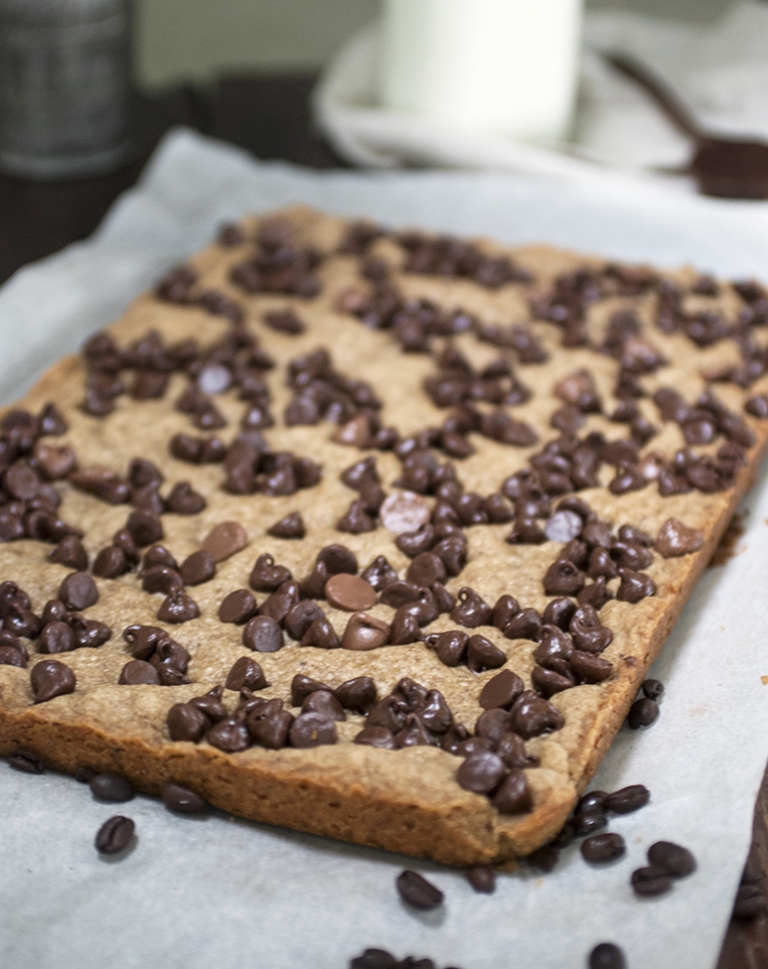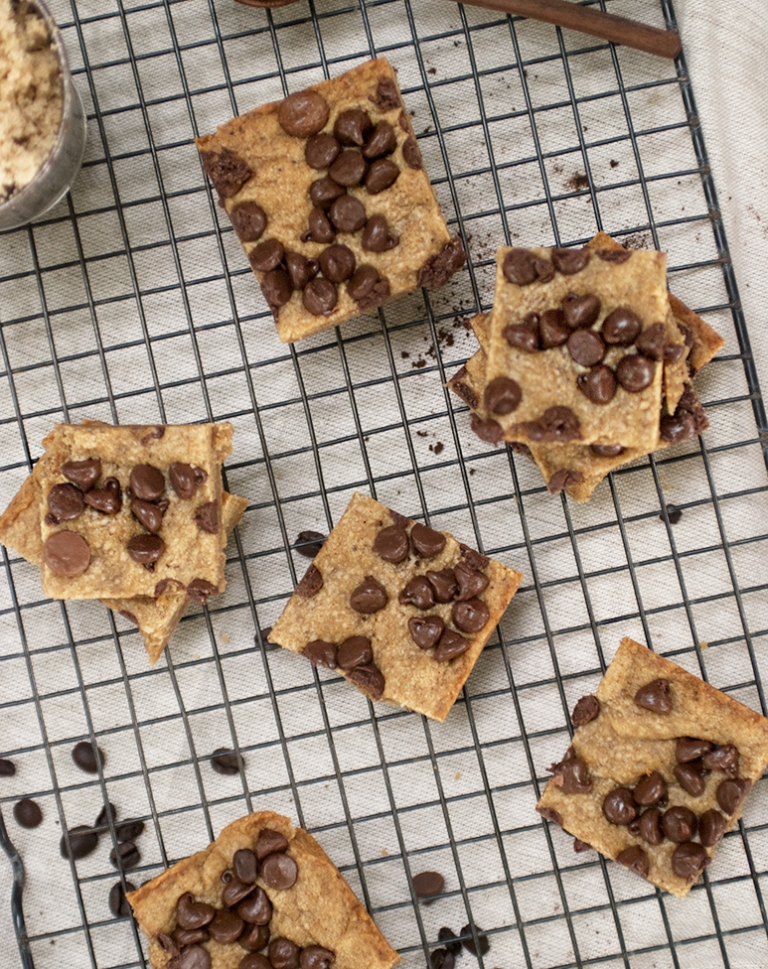 Coffee Toffee Bars
1 cup unsalted butter, softened
1 cup brown sugar
1 teaspoon vanilla extract
2 tablespoons instant coffee
1/2 teaspoon baking powder
1/4 teaspoon salt
2 1/2 cups flour
1 cup chocolate chips
Preheat the oven to 350ºF. Grease a 9×13 pan. In a stand mixer, cream together the butter and brown sugar until light & fluffy. Mix in the vanilla extract, instant coffee, baking powder and salt until blended. Add flour and mix in to make a stiff dough. Press dough into prepared pan and sprinkle chocolate chips on top. Bake at 350ºF for 20 minutes or until the edges are a light golden color. Cool slightly, cut into bars and enjoy!
Slightly adapted from Tasty Kitchen

– Manda