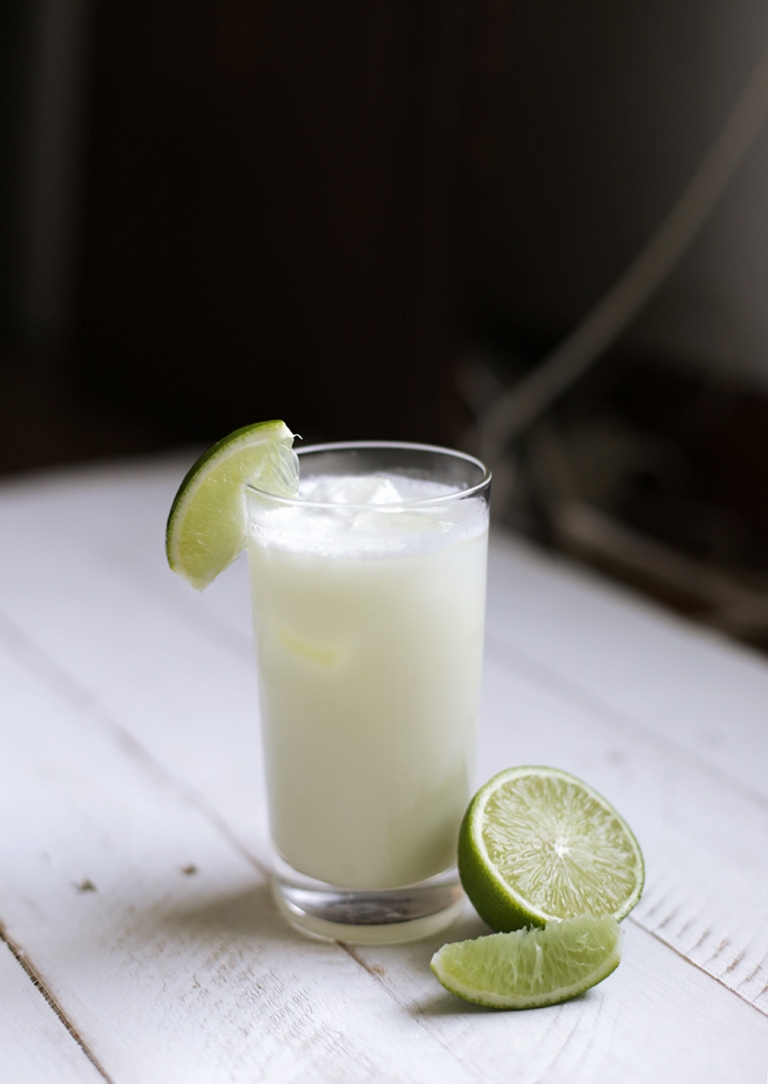 I'm a lime lover – put it in a drink, squeeze some juice into whatever I'm cooking, add it to a salad, eat it plain… just give me all the limes! While I was in NYC, I tried lime potato chips. Oh my – soo good. And now I've been on a major lime kick since I've been home. This limey drink came to mind and I had to try to make it! When you read through the recipe you might have your doubts on how it will turn out but, believe me, it's so amazing. If you love limes as much as I do, this will be one of your new favorite drinks!
Also Cinco de Mayo is coming up so you can throw a party and use all the extra limes to whip up a batch of this!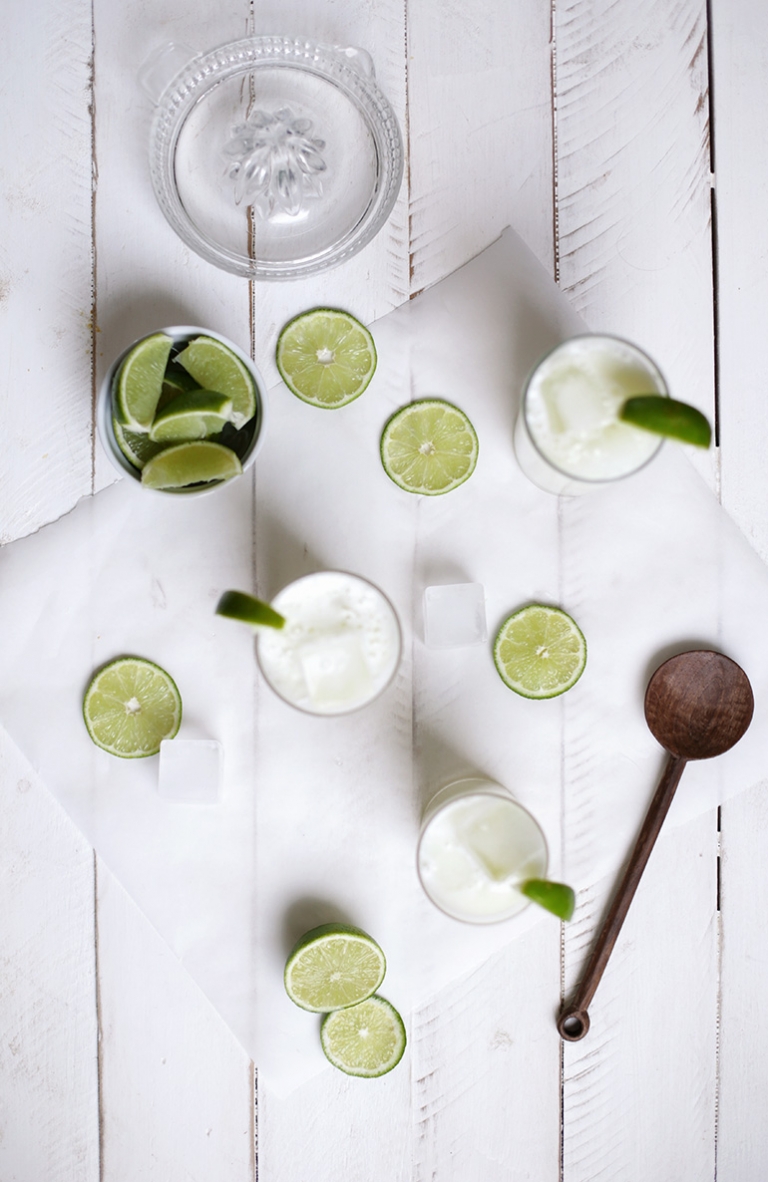 Brazilian Limeade
2 Limes
3 cups Cold Water
1/3 cup Sugar
1/3 cup Sweetened Condensed Milk
Thoroughly wash limes, cut off and discard the ends of the limes, and cut the remaining section into eighths. Combine 2 cups of water, limes (including skin), sugar, and condensed milk in blender and pulse until combined (about 5 times). Strain liquid and discard the pulp. Add remaining cup of water and stir. Serve immediately over ice.
**All the recipes I've read have recommended thin, smooth skinned limes to use because they are juicier and less bitter.

This drink is usually called Brazilian Lemonade – I just couldn't convince myself to call a drink with no lemons in it, lemonade! So limeade it is. 🙂
xo. Caitlin