In October, we attended a local event here in Rochester,
Modern Minimal Entertaining + Mocktail Merriment
, hosted by our friend Christine and Hannah from Lives Styled. We had so much fun mixing and sipping drinks and learning from Christine! Christine is a co-founder of
flavor ID
and we're so inspired by all she shares (read more about her below). A while back she shared how to make
herbal hydrosols
here on the blog and today's she back with a delicious mocktail recipe that's perfect for all your upcoming holiday gatherings!
Inspired by the sweetly sliced Misilmeri persimmon that was served to me by family in Sicily and decorated with pomegranate seeds, this holiday mocktail is my take on Italian soda- it is perfect for adults and children alike!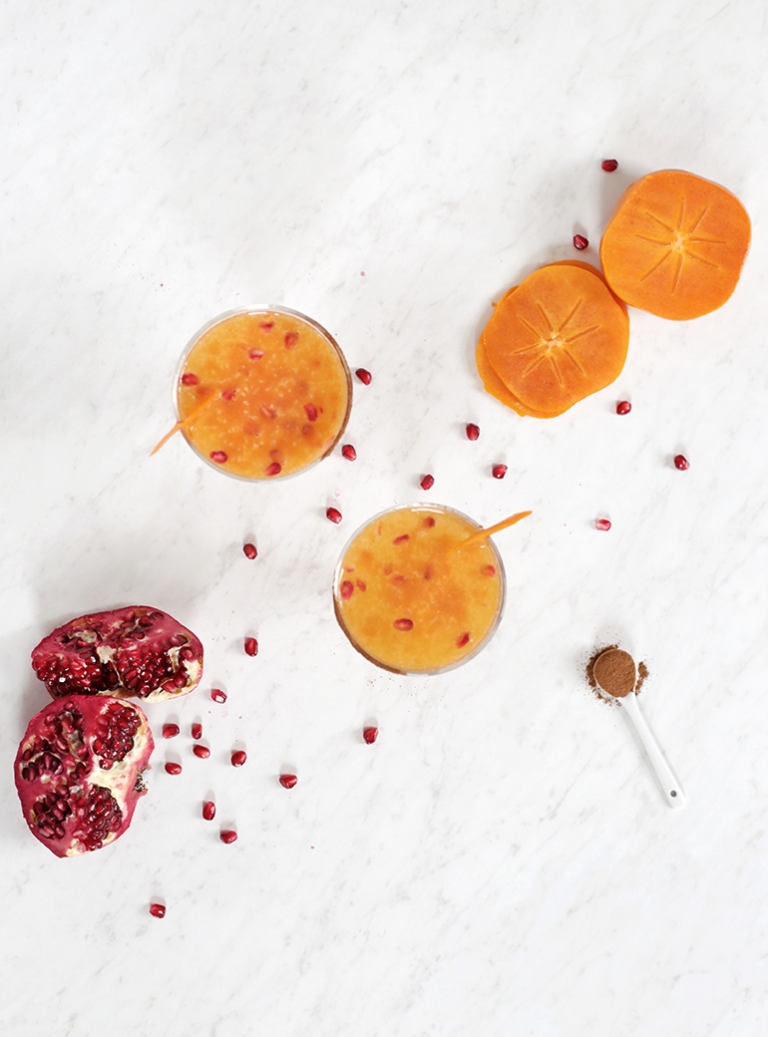 Yields approximately 2 mocktails
Glass rim
¼ tsp Ceylon Cinnamon
½ tsp maple syrup
Mocktail
¼ cup pomegranate seeds
1 large or two small persimmon juiced or pureed/blended/liquified
6 oz soda water
Tools
blender
2 clear glasses (looks pretty in coupes or wine glasses)
mixing glass
muddler
Method
Puree or juice persimmon and chill. If you puree, your mocktail will simply be slightly thicker.
Chill glasses for a few minutes in the freezer or on-demand by filling with ice, then, dumping ice right before the next step. .
Right before pouring mocktail into glass, paint rim of glass with maple syrup and sprinkle cinnamon onto maple. Alternatively, pour maple into one small dish and cinnamon into another, then "roll" glass rim into maple and coat with cinnamon.
In a mixing glass pour chilled persimmon. Gently muddle pomegranate seeds into persimmon.
Pour persimmon and pomegranate into glass, top with soda water and serve.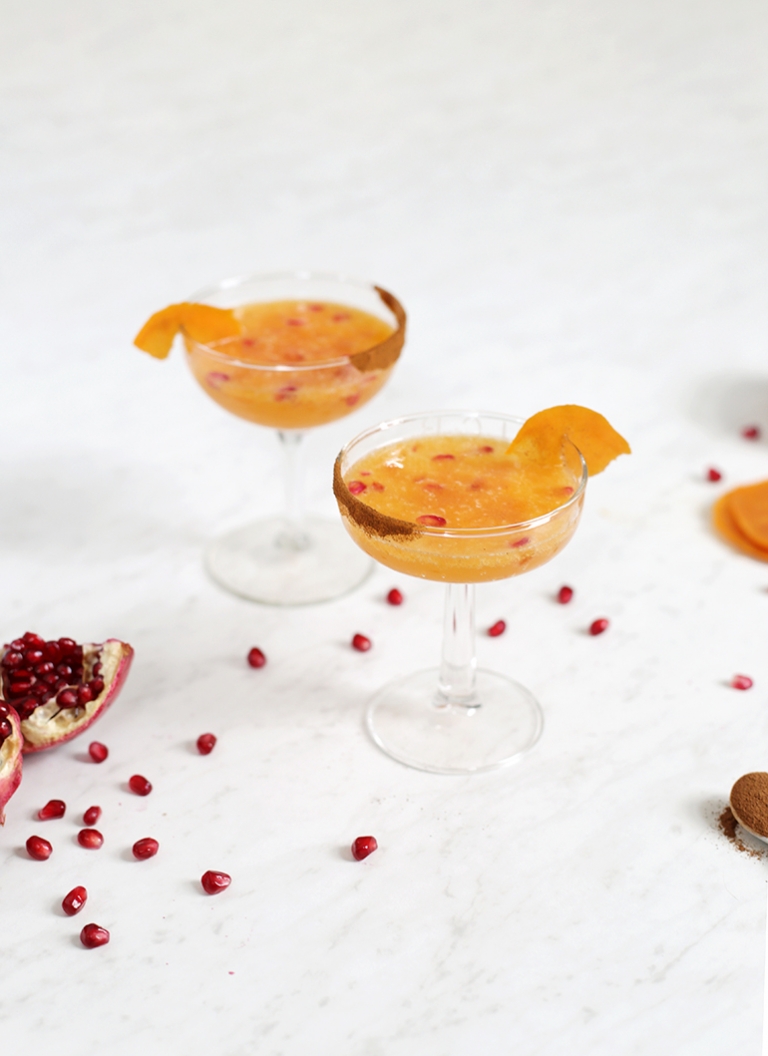 Christine Dionese, co-founder of flavor ID, is an integrative health & food therapy specialist, wellness, lifestyle & food journalist. To balance the more serious side of her work, she loves to concoct, write about and connect people through food & drink. You can check out her latest work at The Chalkboard Magazine, Poppy & Seed and Rochester's Boomtown Table. Christine lives, works and plays between Southern California & Upstate New York.
Author- Christine | Photography- Caitlin