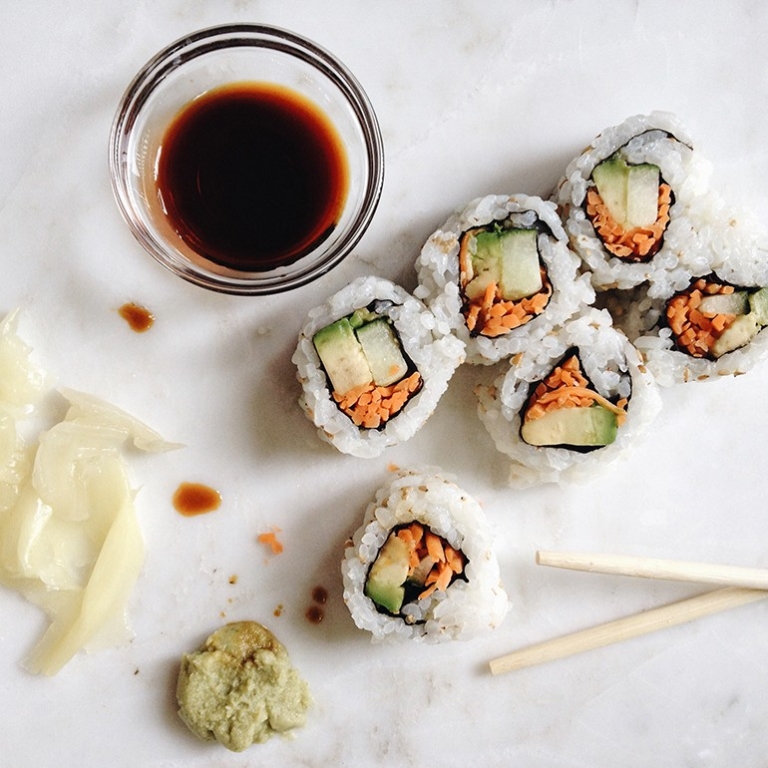 Sharing a few things I'm thankful for lately…
>>It's been a rough couple weeks for me, another bout with bronchitis, ugh! So there's been lots of cozy socks & blankets and hot drinks happening.
>>Typical scenes in my work day. And I'm so thankful for this girl. She keeps me inspired & pushing myself creatively and makes this job fun!
>>California rolls are one of my favorite lunches! I may have treated myself this week after a really stressful few days dealing with computer issues (ugh..we've been doing some behind the scenes maintenance on the blog and there's been a few times when I've just felt ready to be done with the internet and computers all together! Thankfully the end seems to be in sight and hopefully there's no more major glitches!)
>>I started jogging in September and I'm actually still keeping with it and doing it pretty regularly! (This is major for me since I generally loathe most types of exercise! 😮 ) After having to take two weeks off because of being sick, it's felt good getting out there again…and no, I never thought I'd hear myself utter those words in regards to running slow jogging 😉 !
Here's a few favorites that people have shared in #merrythankful…

@loradownie | @sarahbbeckler | @diana_dragne
We'd love to celebrate in your thankfulness – use #merrythankful or leave a comment below!
And be sure to follow along on IG – @themerrythought
– Manda