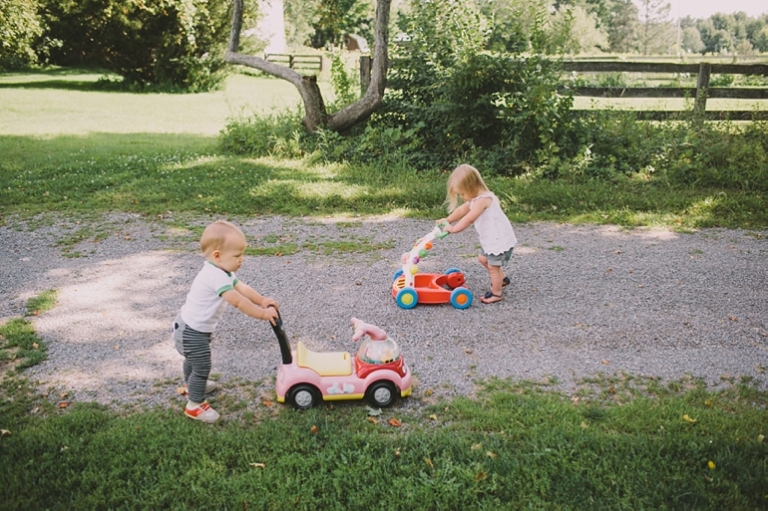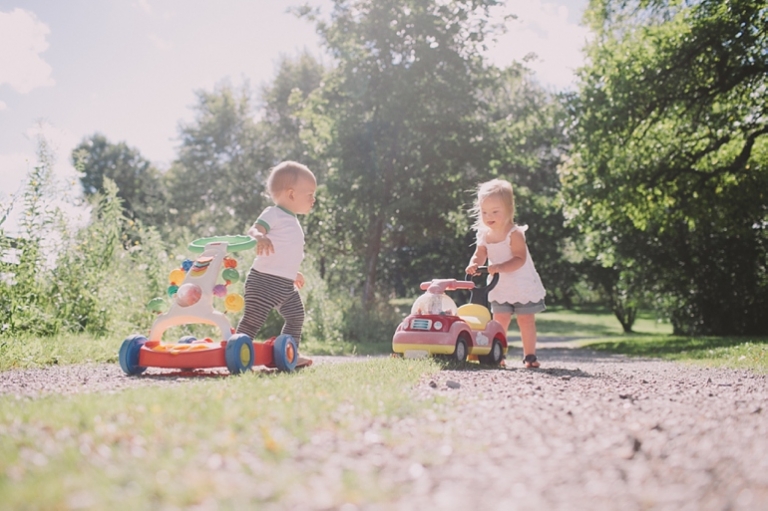 FABIENNE // top: Babystyle, thrifted | shorts: Cherokee, Target | sandals: Janie and Jack | hat: Old Navy
ABRAM // top: Carters, thrifted | pants:
Zulily
| sneaks: H&M | hat: Quicksilver
Fabienne was just 9 months old when I found out I was pregnant with Abe. Although I was a bit overwhelmed, I was excited that my babies would be so close in age. It has been such a joy watching them grow together. They are becoming little friends and keep each other entertained. Fabs doesn't have many words yet, but she imitates her brother as much as she can. It's almost like they have their own little language. Sometimes it's exhausting having two toddlers but I sure am glad they have each other.