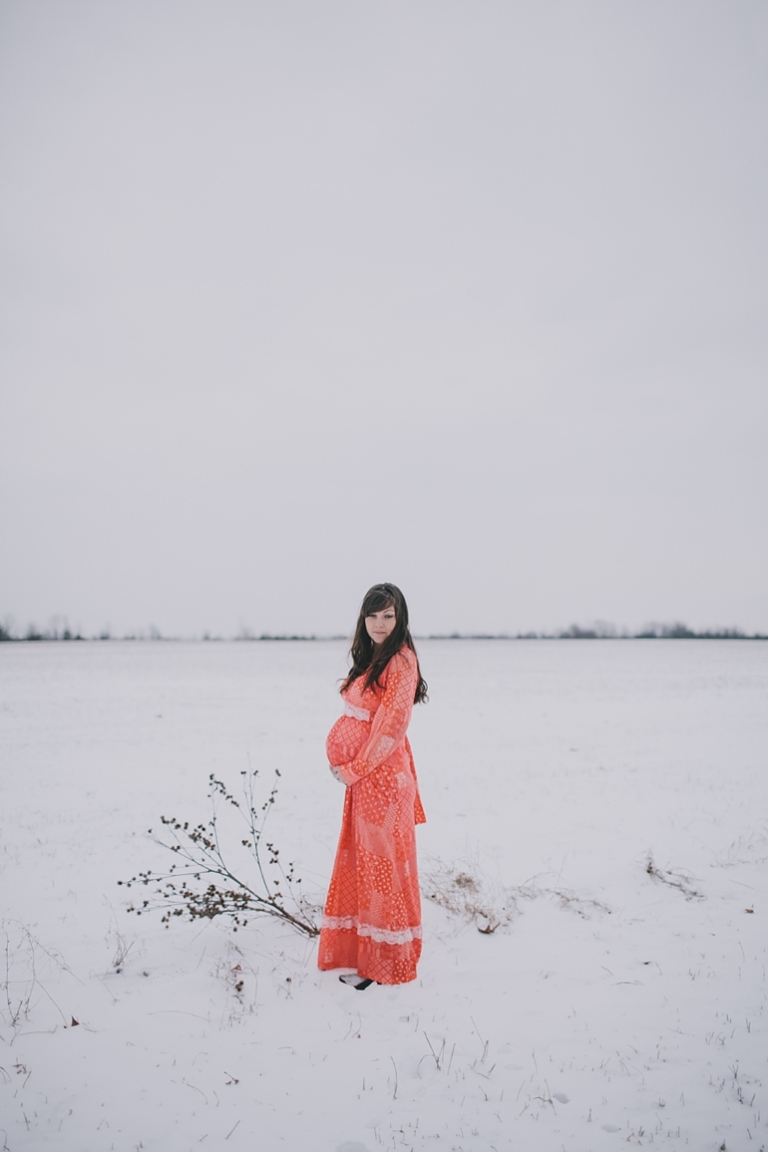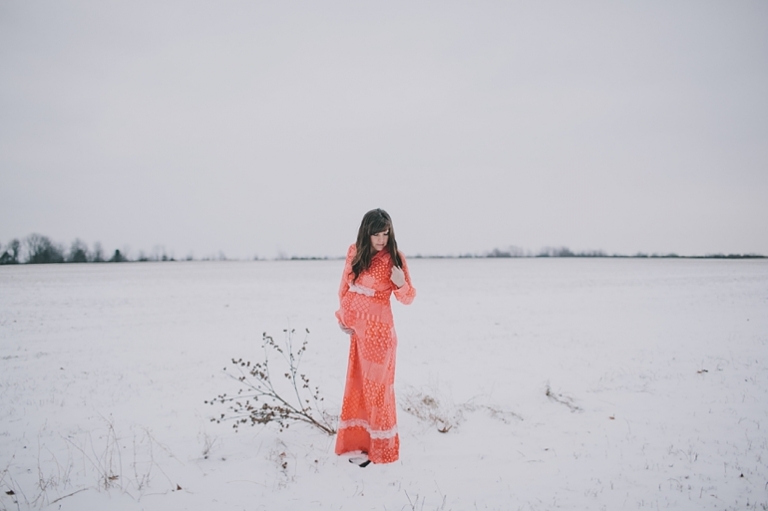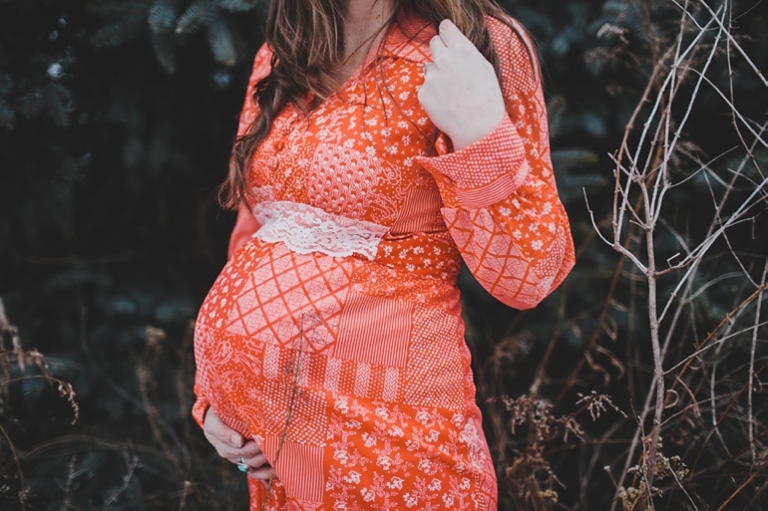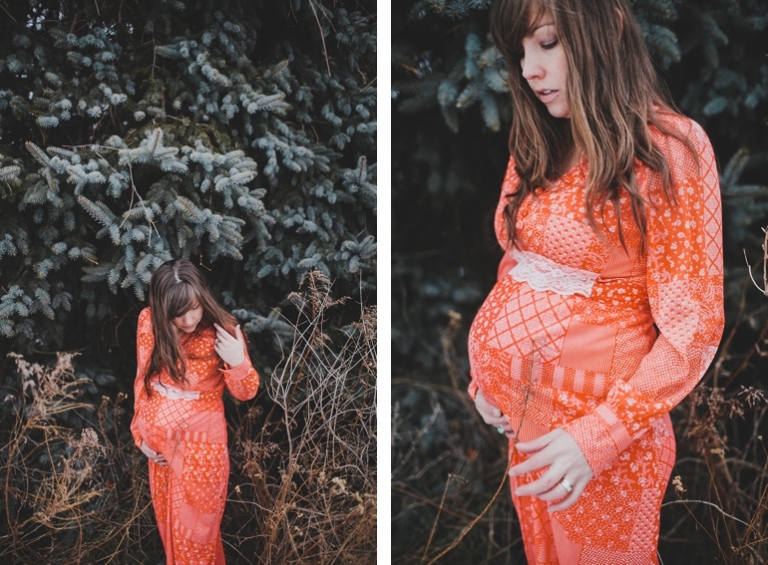 The past couple weeks have been filled with sickness and sleepless nights for our family. Fabs started out with RSV and an ear infection. Just as she was recovering Abe caught it and so kindly passed it along to me. Generally I can kick this stuff pretty quickly, but when I am pregnant it really seems to knock me out. I have had a nasty sinus infection for the past week that just won't go away. I am doing my best to get my fill of vitamin C and some extra rest, but it has proved to be quite difficult with two toddlers and all the unpleasantness that go along with a sinus infection. It's hard for me not to feel discouraged and overwhelmed by everything that isn't getting done. I am so thankful for my sweet husband and family who have gone out of their way to help out with kids and meals and housework. I managed to pull on this pretty red dress [thrifted by Cait] and though my mouth is hurting, my nose running, my ear is plugged and my face feels like I got pummeled in a boxing match,
my mister
managed to get some lovely photos. Here's to hoping good health is around the corner and that I will be actually be able to taste and enjoy food by the Super Bowl party on Sunday..
B U M P: Weeks 21 + 22 here.