Our friends over at BeGood Clothing launched their new Clarion Tee yesterday – an earth-friendly tie-dye shirt! To celebrate the launch, we've made our own natural dye using blackberries!

A few weeks ago, I picked a lot of blackberries with my cousins in a big patch that is growing in a hedgerow down the road from their house. We brought them home and sorted out some of the ones that were too mushy or some bugs had gotten to them before us. I decided to save them because I had been reading a lot about natural dyes lately. BeGood Clothing kindly sent us one of their Powell Tees to try out for a dip-dye shirt. (Psst… they're only $15!) We thought it would be the perfect tee to try our natural dye with because they use only organic fabrics and focus on creating beautiful products while minimizing environmental impact.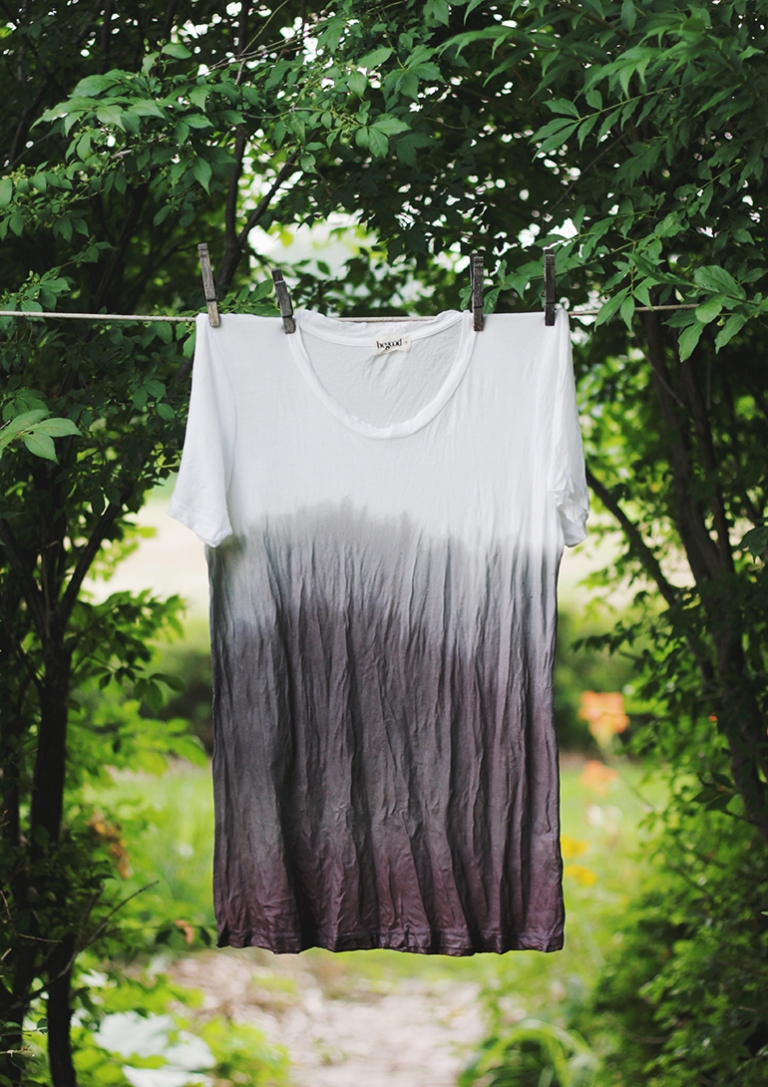 Natural Blackberry Dye
**Don't work with anything you don't want stained – pots, spoons, your clothes. Cover any surfaces that you will be working on.
Add 2 cups blackberries and 4 cups water to a pot.
Simmer for one hour.
Strain berries from liquid and return liquid to pot.
Meanwhile…
Mix 1/2 cup salt and 8 cups water in a large bowl or bucket.
Soak fabric in mixture for one hour.
Take out and rinse with cold water.
Add damp fabric to the berry liquid in the pot and and bring to a boil then leave on low heat for one hour. (Watch this carefully.) Turn off the heat. If you want a darker hue at this point, leave fabric to soak for a few hours with the heat off.
Rinse out excess dye and then hang to dry. Wash alone for the first couple of washes.
Colors will fade a bit after it is rinsed off and dried. It looks purple when you first dye it but turns into a grey hue with time. And I'm good with that – I'm not one for bright colors usually.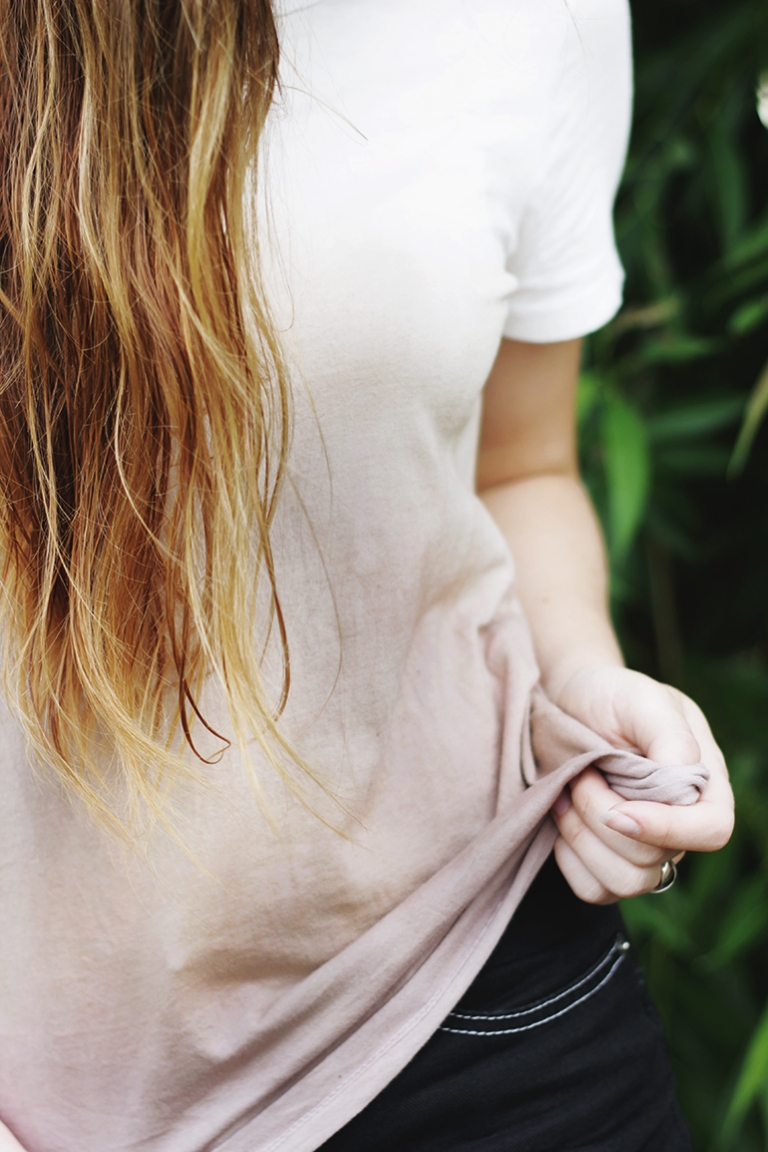 Next time you have some berries that stay in your fridge a bit too long, use them to spruce up a shirt! If you're going to try your own, snag one of these beauties to try it on. And make sure you pick yourself up a Clarion Tee!
xo. Caitlin