I came across an article a few months ago that talked about how you can make your own watercolor paints and I was so intrigued! I ended up doing some research and then I just had to try it out myself! To be quite honest, I'm horrible at watercolor 😂 but I started really enjoying adding a bit to my micron sketches last year during quarantine.
To make the watercolor I just bought some mica powder from Amazon but I think I would look into finding a pigment powder with less shimmer if I was to do it again. You don't notice it too much once you paint with it and if you're just using it for fun projects like I am – it totally works. I'm sure for kids it would prefer the little shimmer!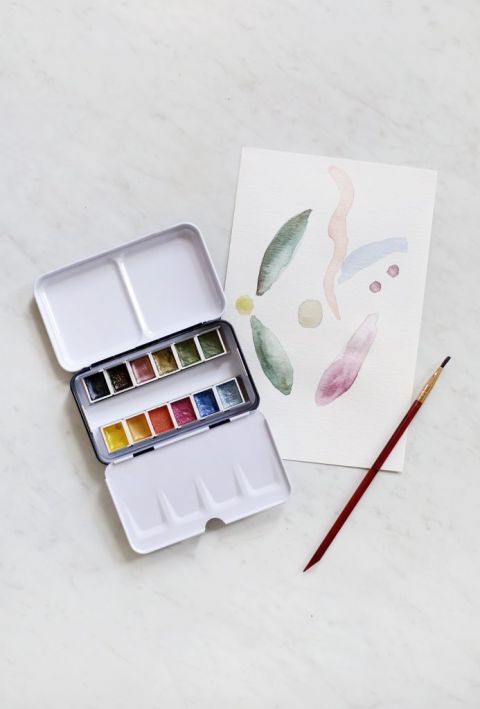 What you need:
distilled water
honey
sauce pan
plate
spoon
Follow the steps in the video below!