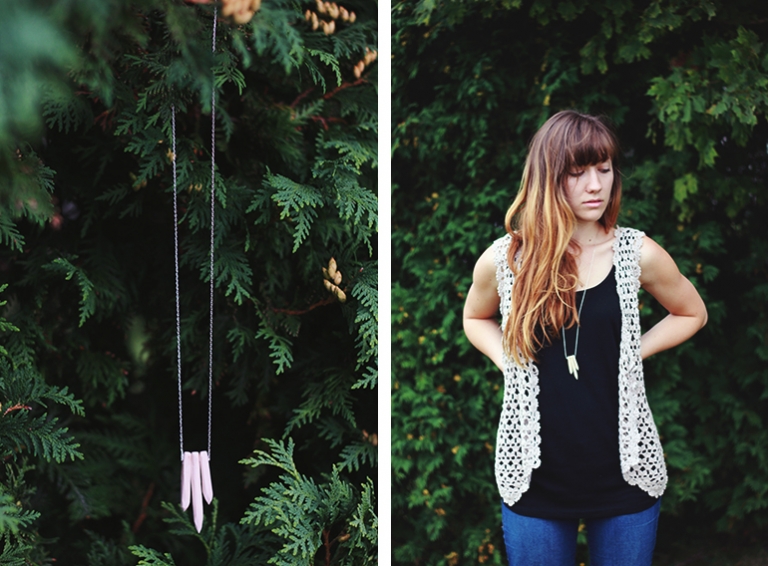 I've been crushing on the natural quartz necklaces that have been popular for the past couple of years and I recently decided to make a wooden version inspired by them. Here's how you can make one too:

What you need:
–3/8″ Poplar Square Dowel
-24+" thin chain and clasp
-Pliers
-Drill
-Belt sander
-Small hand saw
How to make it:
Use the saw to cut three pieces of wood of varying lengths. Use the belt sander to shape the pieces of wood to resemble crystals. Drill a hole through the top of each piece of wood (make sure the hole will be big enough for your chain to fit through) and then slip your chain through. Then use your pliers to attach the clasp and you're good to go!
If your crystals are moving around too much, you can put a dab of super glue right at the top of each of them so they stay in a bunch. Feel free to experiment with different size dowels or painting them or anything your heart desires!

Go make something today!
xo. Caitlin