Looking for a simple weekend project? Got ya covered! Take five minutes and give your keys a facelift with this simple wooden keychain! I've been trying to go through my overflowing crafting closet and use up leftover supplies to make some simple, useful projects for the past few weeks. I've spent too much time staring at all the piled up craft stuff thinking, "Okay, what could I make with this? Nothing? I should probably get rid of it… No, I can definitely use it for something." *Shoves back in closet.* I've got a bit of that hoarder mentality still when it comes to crafting supplies though I've managed to tame it a bit in the rest of
the house
and
my wardrobe
, thankfully.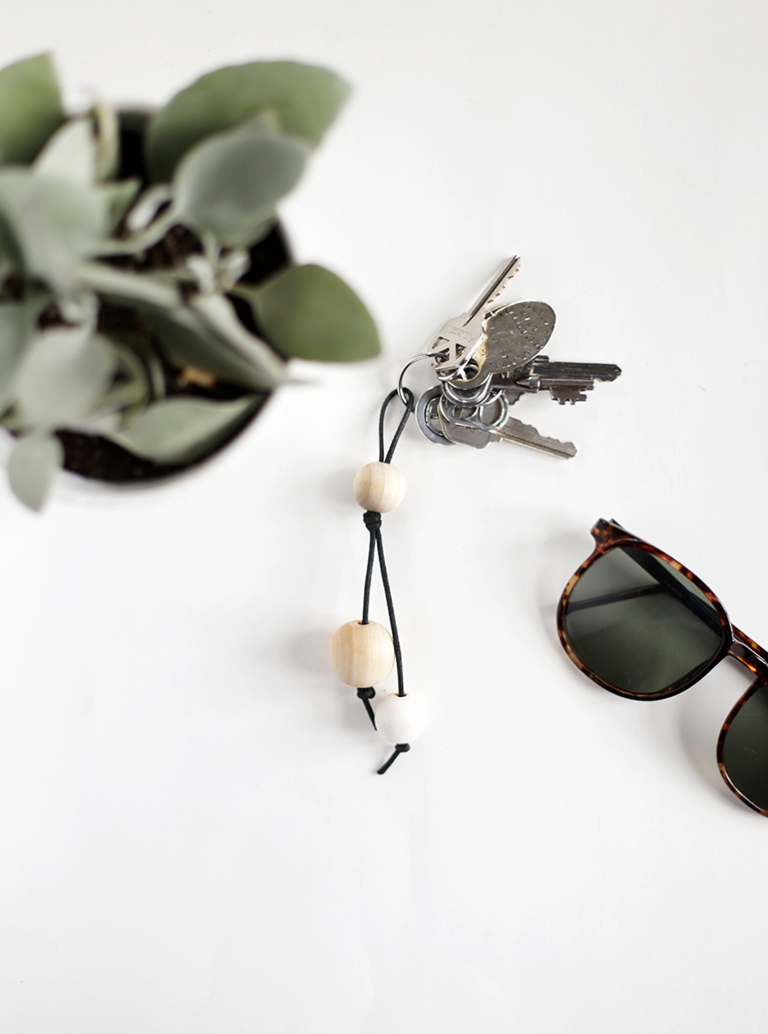 What you need:
-Wooden beads
-Leather Lace
-Paint
-Paintbrush
How to make it:
-Paint beds if desired and let dry.
-Cut a 12″+ piece of leather lace.
-Tie a loop in the middle of the leather.
-Slide a bead over the top loop – mine fit pretty snug but attaching it to the key ring will make sure it doesn't slip off.
-Slip wooden beads onto other ends of the strings and tie a knot below the bead.
-Trim leather end to desired length.

xo. Caitlin