In case you hadn't noticed, we have a pretty serious thing going for plants. We're constantly on the look out for new plant babies to add to our collections; and with that comes the need for more pretty
planters
. I recently spotted this simple
wooden flower pot
at Target, and for just a few dollars, couldn't pass it up. Since I'm needing to spread my plants around the house, without taking up more shelf/table space, I thought I'd turn it into a hanging planter. This project is really simple and pretty cheap too – I had everything I needed except for the pot!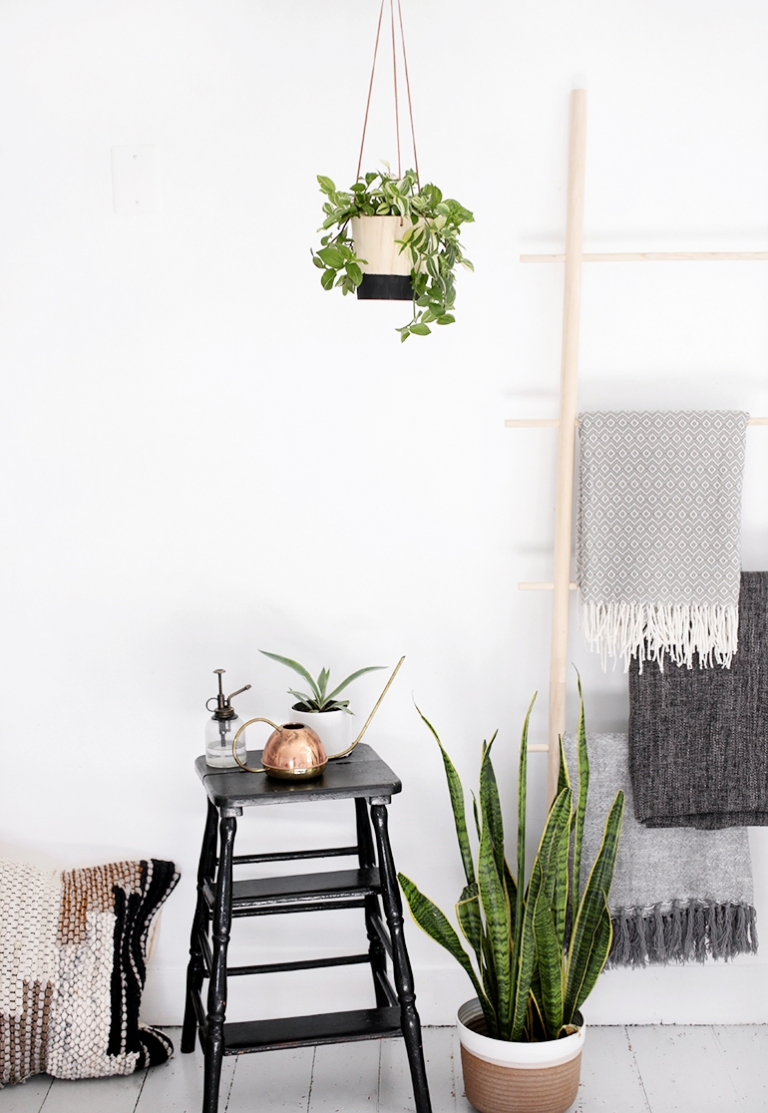 Materials:
– wood flower pot
– measuring tape
– drill
– leather lace
– paint + paintbrush
Directions: Measure and mark where 3 holes will go. Drill holes using 3/16″ drill bit. Tape off bottom of planter and paint. Once paint has dried, remove tape. Cut 3 pieces of leather lace to length desired and put leather through holes, knotting each end on the inside of the pot and then tying the 3 pieces of leather together at the top. Add your plant and hang!
Tip: I put a plant in a plastic container inside the wooden pot (with a smaller plastic container lining the bottom for catching drainage) so that the wood does not get wet.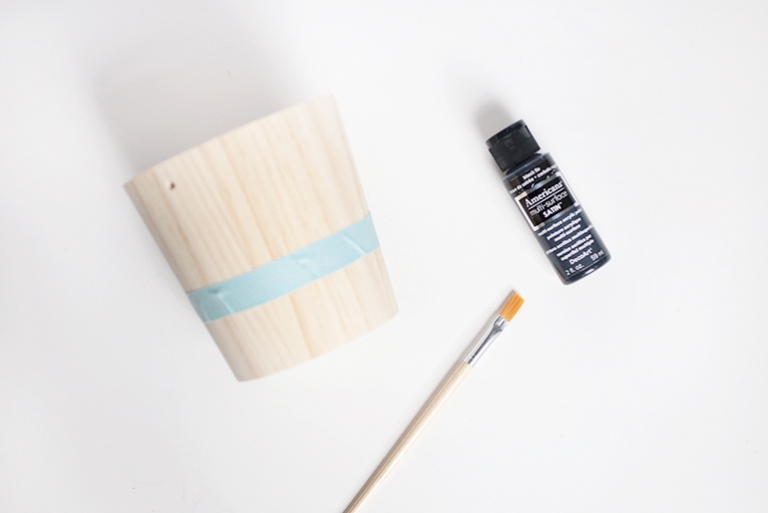 Anyone else guilty of buying too many plants?!
-Manda