Maybe this title should be DIY Watering
Jar
? Either way… this post is bringing me back to the days when DIY was less for fun and more just for practical, everyday use. Honestly, I wasn't even going to share this on here but I've been using this every day – so maybe one of you will need one for something similar! Since I started my seeds for
my new garden
this year, I needed a watering can that could hold more than 1/2 cup of water like the one I have now – I have to refill it 50 times to water all the plants throughout the house. I've had my eyes on a few beautiful watering cans (
here
.
here
. and
here
.) for around the house but hadn't committed to one yet and my little seedlings are popping up and need some water! So I grabbed an old pickle jar that was about to go out with the recycling and put together this little watering can with some scrap leather!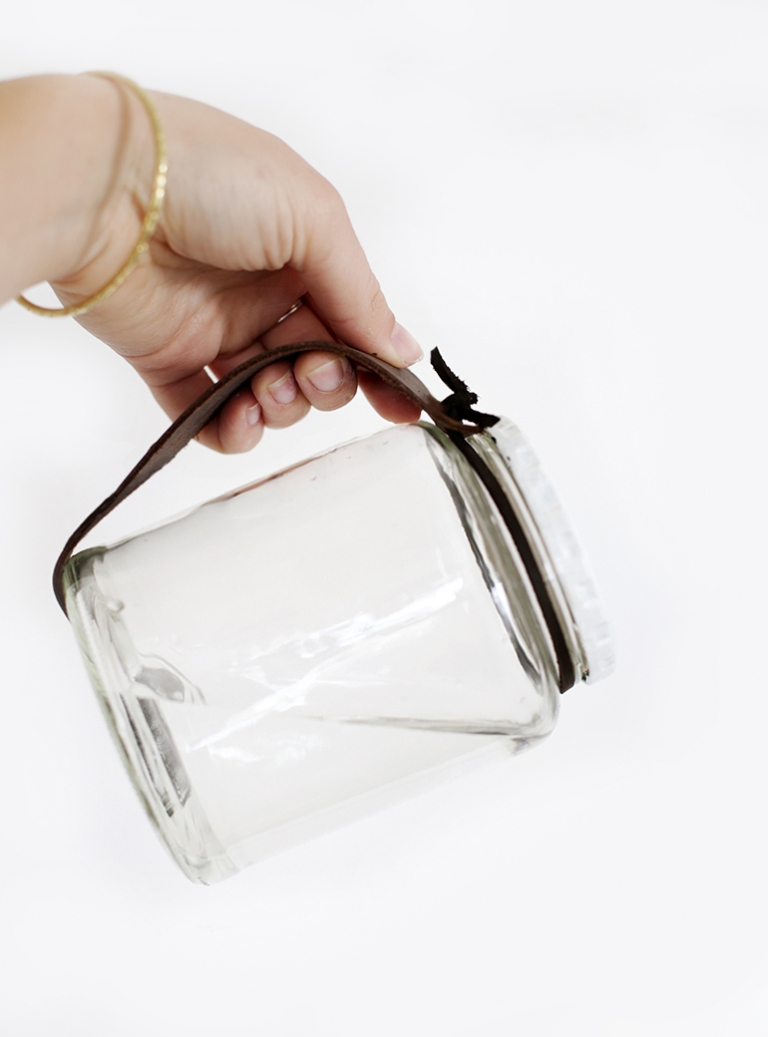 What you need:
-Old jar
–
Drill
-Leather lace
-Leather strip
–
Leather punch
-Heavy duty super glue
-Paint
-Paint brush
How to make it:
-Drill small holes for the water on one side of the lid.
-Drill a few air holes on the opposite side of the lid.
-Paint lid if desired.
-Cut leather strap to length – so it reach the neck of the jar and wraps at least halfway under the bottom of the jar with room for your hand to grab in along the side.
-Punch two holes along the top of the leather and thread the leather lace through and secure around the neck of the jar.
-Use the glue to secure the leather strap along the bottom of the jar. Hold in place and let dry completely before use.
Super simple, super useful and I don't hate how it looks on my shelf. 🙂 That's a win in my book!
xo. Caitlin