A few months ago, I was looking for some simple projects to teach as afternoon crafts at a camp that I go to every year. And I saw some simple beaded earrings that seemed easy enough so I grabbed all the supplies and whipped up a few pairs to show to the people that were taking the class. It was such a fun and easy project and so highly customizable that I decided to share it here as well!
It really is a perfect project for a little crafternoon with all your favorite girls. Or just as a nice relaxing new hobby! You could make so many pairs so quickly, you could just give them out to friends and family. I'm trying not to make too many pairs since I can't even wear earrings. Ha!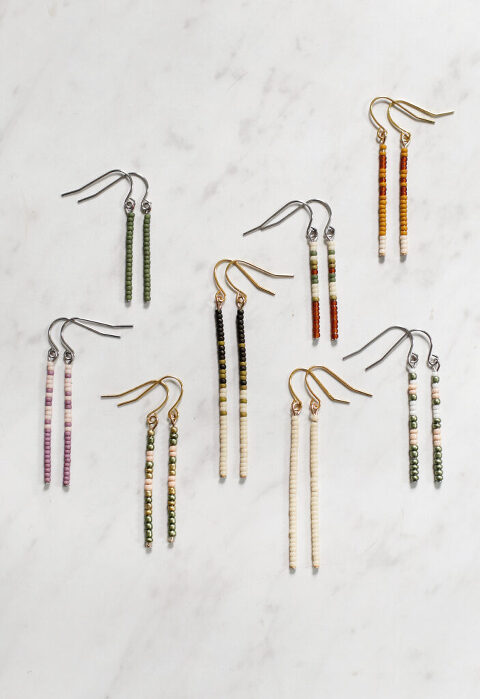 What you need for simple beaded earrings:
Watch the video below for the tutorial and easy tips on making the loop in the head pin.