Earlier this summer I was trying on some beach shawls & coverups and I came to the conclusion that all of the ones that I really liked were basically just two scarves sewn together but much more expensive than the cost of two scarves. So I picked up a couple soft, light scarves and let them sit in my closet for a couple months… hahaha! But I finally sewed this super simple, 5-minute beach shawl and it's exactly what I was looking for! It's also very helpful to throw over your head when a huge flock of seagulls flies overhead and you're scared of getting pooped on – which definitely happened right after the next photo…
What you need:
-Two lightweight scarves (I bought mine at Forever21 but Target had some really nice ones too – you want them to be about 24″x72″)
-Sewing machine
-Scissors
How to make it:
Lay the scarves on top of each other with the right sides facing in. Measure and mark out the halfway point along one of the long sides and put a pin there. Straight stitch from that middle point to the end of the scarves lengthwise. Now you can flip it right side out. The center of the scarves where you started sewing should rest on the back of your neck and the open pieces will drape around the front.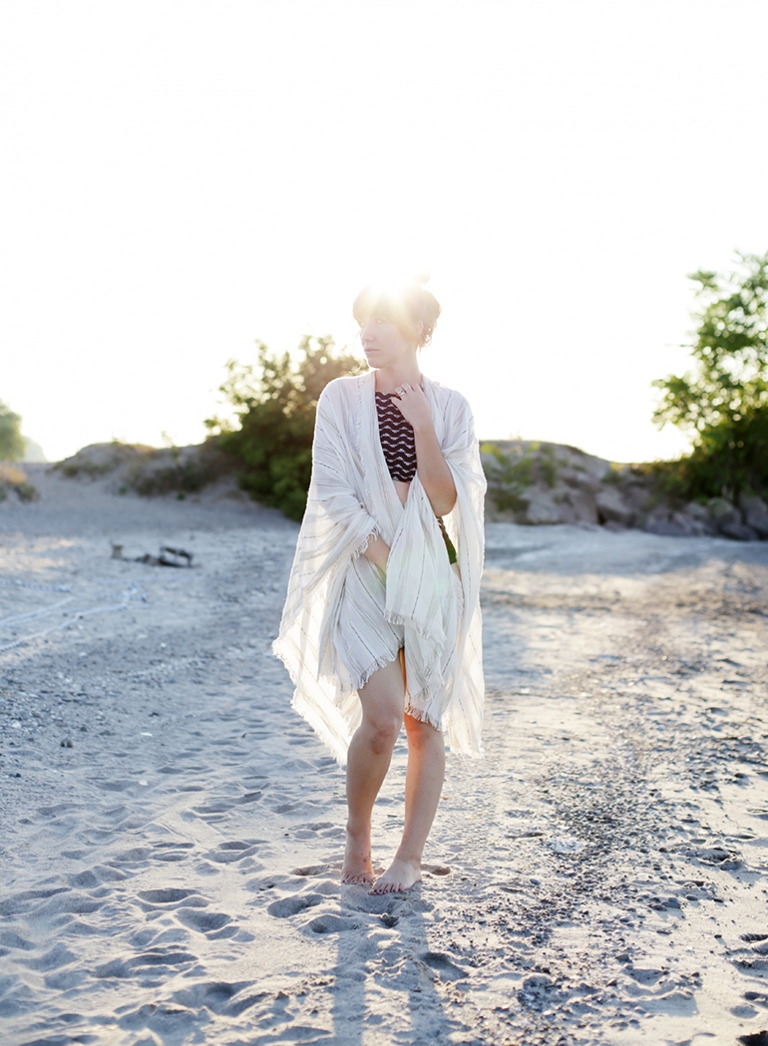 Get outside and enjoy the sun!
xo. Caitlin