I have been cleaning out my apartment for the past few weeks and this week I got rid of tons of old Christmas decorations that I never use and I'm left with just two small boxes of vintage ornaments and a handful of handmade ornaments. I'm excited to start making some fresh decorations for this year – and this simple wreath is perfect! Anything with some fresh greenery is always a win in my book and I like this more modern feel to a traditional wreath.
What you need:
-Wire
-Pliers
-Greenery
-Floral Wire
-String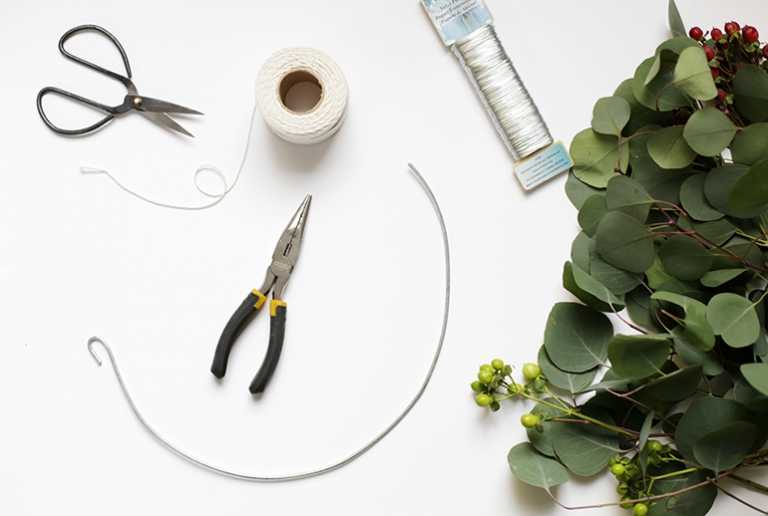 Cut wire to desired length and form a half circle. Use pliers to create hooks in the both ends of the wire.
Use floral wire to attach the greenery.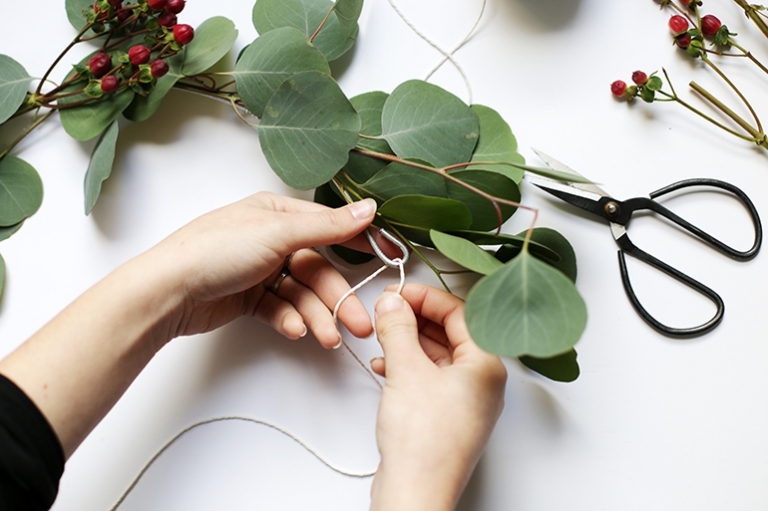 Tie strings to hooks and it's ready to hang.
xo. Caitlin