Recently I saw a pin that featured
this space
and I fell in love with the 'HEY' planters they had on their shelf. I looked over the post and found out that they had used letter tumblers. Instead of ordering a set of tumblers for myself, I decided it would probably be simple enough to make a set myself. And it was! They put a smile on my face every time I pass by them in the living room. Gotta love a fun & simple DIY project!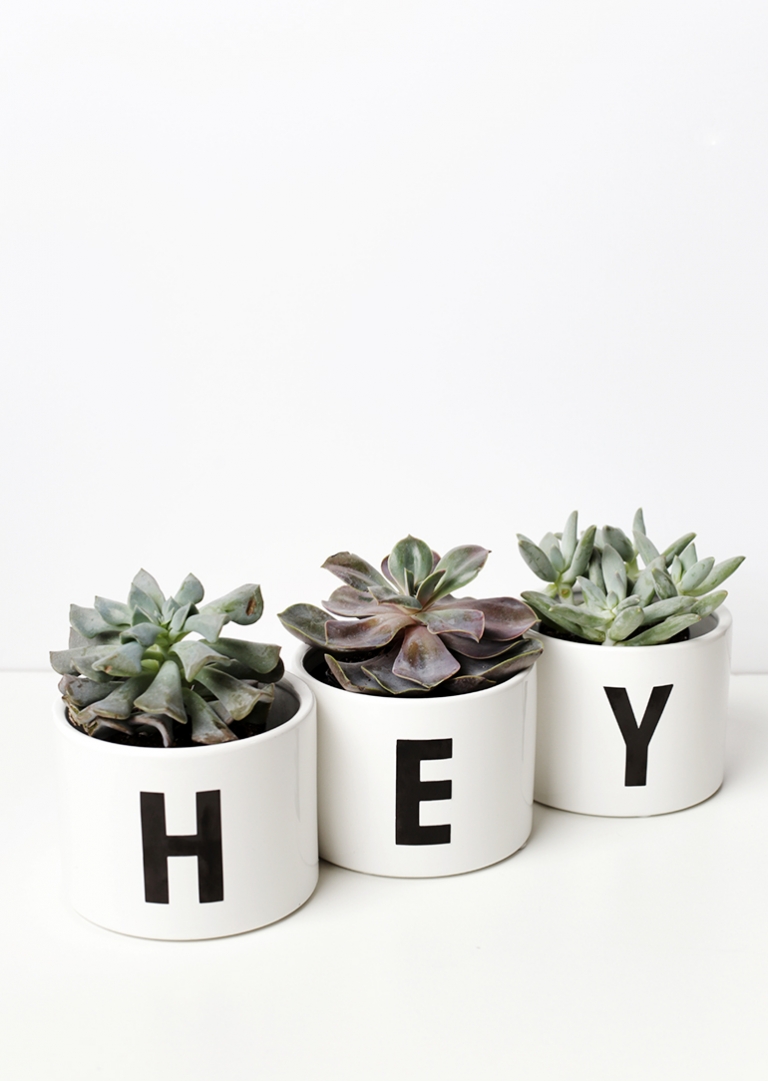 What you need:
-White Planters
-Black Letter Stickers
-Plants
How to make it:
Peel sticker, center on planter and stick in place. Then add plants! If you need extra help you can watch the video below… 😉


What phrase will you put on your planters?
xo. Caitlin