I had been trying to find something to upcycle into a circular shelf for my wall for a few weeks and I stumbled across an old basket with lots of holes in the bottom for 99 cents at Salvation Army. So I snatched it up, brought it home, and started ripping it apart. Now I have a new shelf! And here's how you can too: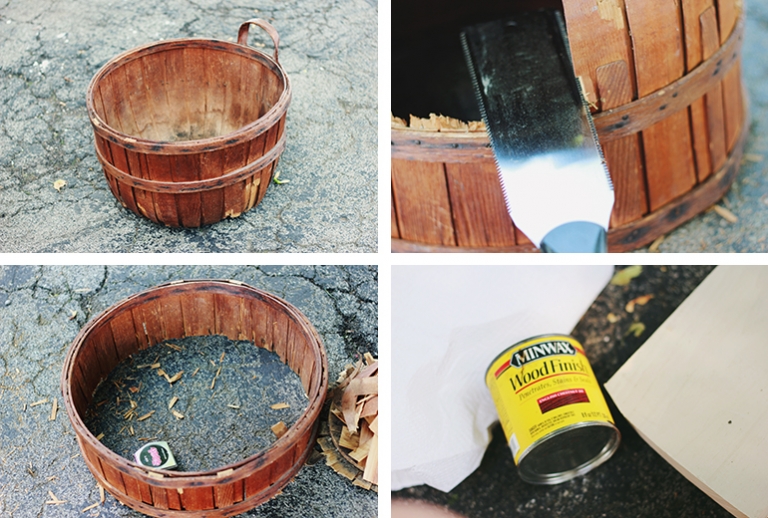 What you need:
-Old basket/cheese box/anything round that is pretty sturdy – look at a thrift store in the furniture/home decor sections.
-Some unfinished pieces of wood (I used 1×6 but it will depend on the size of the round object you find)
-Miter box Saw
-Circular saw
-Belt sander
-Stain
-Nail gun
How to do it: (These steps will vary depending on what round object you chose to use.)
-Cut the back side of the basket off using the miter box saw.
-Measure across the basket where you want the shelves and then use the circular saw to cut wood that size.
-Use a belt sander to shape the edges of the wood so that it will fit inside the circle tightly.
-Stain the pieces of wood.
-Use the nail gun to nail shelves in place.

Another project for my living room re-do completed! Hooray!
Off to start getting ready for a bachelorette party tonight and then lots of wedding prep for the next couple of days. See you next week!
xo. Caitlin